European markets show resilience despite earlier Asian falls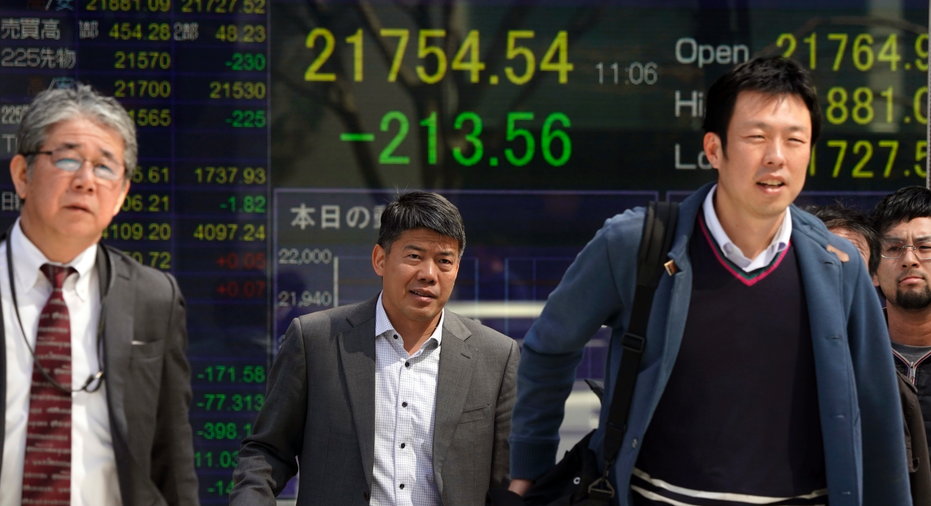 European stock markets brushed aside an earlier retreat in Asia and traded solidly higher Wednesday as investors moved on from the abrupt decision by U.S. President Donald Trump to sack his Secretary of State Rex Tillerson.
KEEPING SCORE: In Europe, France's CAC 40 advanced 0.4 percent to 5,264 while Germany's DAX rose 0.6 percent to 12,288. The FTSE 100 index of leading British shares was 0.3 percent higher at 7,163. U.S. stocks were poised for a solid opening too with Dow futures and the broader S&P 500 futures up 0.3 percent.
TILLERSON EXIT: On Tuesday, Trump fired Tillerson and picked CIA Director Mike Pompeo, adding to uncertainty over White House diplomacy and deepening disarray in the Trump administration. The upheaval adds to concerns over tensions between the U.S. and North Korea.
ANALYST TAKE: "Musical chairs in Washington fuelled fresh concerns of instability within the Trump administration yesterday, adding to fresh worries about Russia on several fronts," said Mike van Dulken, Head of Research at Accendo Markets. "Investors, however, are demonstrating new-found thickness of skin following several years of geopolitical surprises."
ASIA'S DAY: Japan's benchmark Nikkei 225 lost 0.9 percent to close at 21,777.29. Australia's AS&P/ASX 200 dipped 0.7 percent to 5,935.30. South Korea's Kospi fell 0.3 percent to 2,486.08. Hong Kong's Hang Seng dropped 0.5 percent to 31,435.01, while the Shanghai Composite slipped 0.6 percent to 3,291.38.
ENERGY: Benchmark U.S. crude added 39 cents to $61.10 a barrel in electronic trading on the New York Mercantile Exchange. Brent crude, used to price international oils, advanced 18 cents to $64.82 per barrel.
CURRENCIES: The euro fell 0.1 percent to $1.2374 while the dollar was steady at 106.55 yen.