European Markets Hover Around 1-Week Highs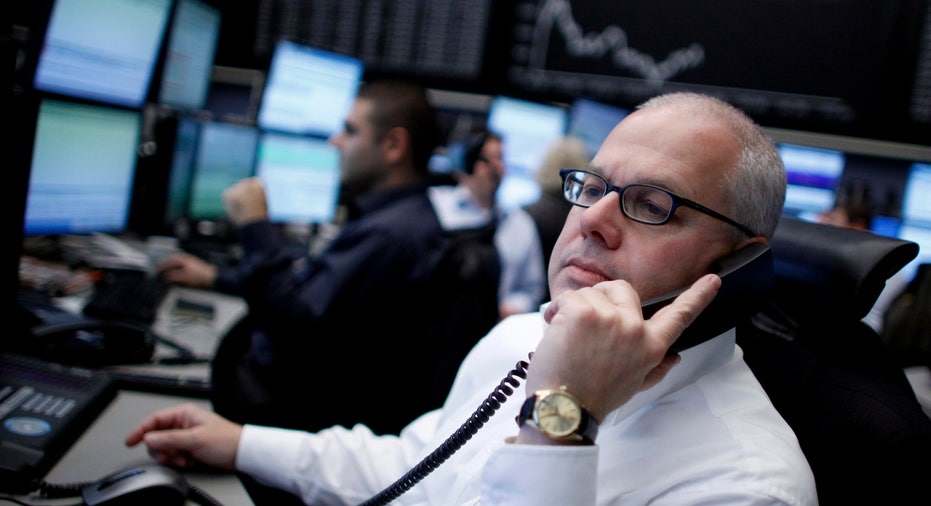 European shares edged up to their highest level in more than a week on Friday, with the European Central Bank's ultra-cheap funding this week helping the euro zone debt market and further reducing risk within the battered banking sector.
Financials were among the top gainers, with the STOXX Europe 600 Banking index rising 0.6 percent and Commerzbank advancing 3 percent. The index, which was the worst performer in 2011 with a 32 percent drop, has gained about 19 percent so far this year.
"We had a stress in the inter-bank market and there were fears that some banks would not be able to fund themselves. The ECB's actions have greatly reduced that risk," said Klaus Wiener, chief economist at Generali Investments, which manages about 330 billion euros ($440 billion).
"European shares have potential to rise about 5 percent in the next six months. But it's still not a 'buy and hold' market. I would be neutral on financials in the near term as we have seen a rally in financials already."
At 0952 GMT, the FTSEurofirst 300 index of top European shares was up 0.2 percent at 1,088.66 points after touching 1,090.12, the highest since Feb. 21. It gained 1.1 percent on Thursday following a drop in some bond yields after the ECB's long-term refinancing operation (LTRO).
A 4.5 billion euros sale of shorter-dated Spanish bonds drew healthy demand on Thursday and yields fell following the ECB's massive injection of three-year liquidity. Italian two-year bond yields slipped below 2 percent to their lowest level in 15 months a day earlier, before gaining on Friday on profit taking.
Analysts said that with so much liquidity in the financial system now, the fear of an outright credit crunch had eased and expectations grew that a recession in some European countries would be limited in depths and duration.
There were reasons to expect that some banks would use part of the ECB money to invest in government bonds, bringing down bond yields to more acceptable levels, they added.
"The ECB's action does appear to have made a significant difference and people are more relaxed now. The fact that Italian bond yields have been on a decline in recent days is certainly a helpful factor," Keith Bowman, equity analyst at Hargreaves Lansdown, said.
"People have been looking to add more cyclicals in their portfolios. I am cautiously positive on banks."
MARKET RALLY
Analysts said that the market has gained substantially since the ECB's the first ultra-cheap funding operation in mid-December, with the STOXX Europe 600 index rising about 15 percent since then.
The rally has made the index expensive, but valuations still remain well below its historical averages. The benchmark's price-to-earnings ratio has gone up to 10.75 times the one-year forward earnings, a near 10-month high, although it is still below its 10-year average of 12.79 times, according to Thomson Reuters Datastream
Charts showed the blue chip Euro STOXX 50 index, which was up 0.1 percent at 2,550.22 points, stayed within a broad uptrend channel in place since December, but will face strong resistance at 2,558 points, representing the index's near seven-month high hit in late February.
Investors kept an eye on the two-day European summit that ends on Friday, where leaders have been arguing over the right balance between budget austerity and reviving lost growth.
Finance ministers gave provisional approval to a second bailout for Greece, while leaders of 25 of the 27 countries are expected to sign a German-driven fiscal compact treaty to enforce EU deficit-cutting and debt reduction rules more strictly.
Among individual movers, Belgacom fall 4.6 percent to feature as the steepest faller on the STOXX 600 Index after Belgium's dominant telecom operator said its profit decline would accelerate in 2012.