Europe, U.S. Futures Rise After German Data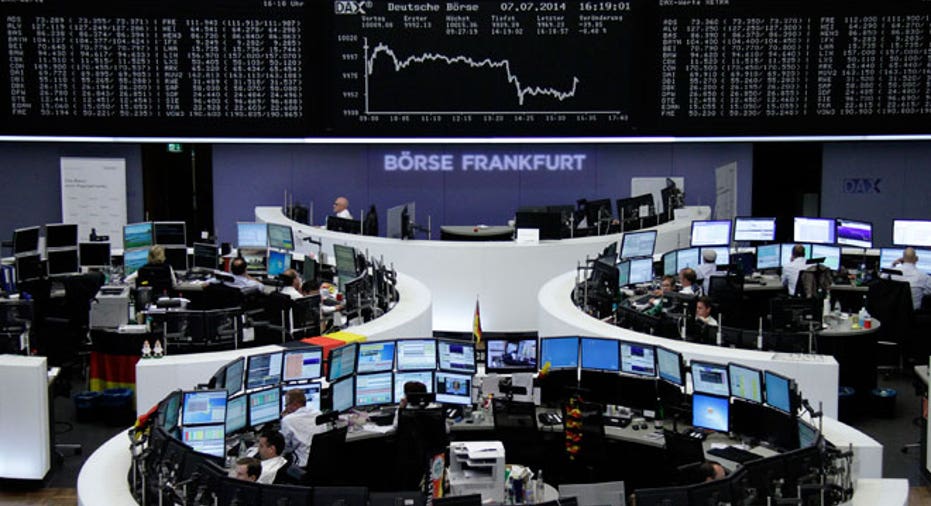 As of 4:15AM ET, U.S. equity futures were higher with the Dow +240 pts, S&P +31.50 pts and the Nasdaq +67.50 pts.
(The following is the original market story published by Reuters)
European equities climbed higher on Tuesday, with Germany's benchmark DAX share index outperforming the broader stock market after a strong set of German trade data.
Analysts said a late bounce in Chinese stocks, with the Shanghai Composite Index rising 2.9% t after falling earlier, had also improved sentiment. European shares recently came under severe pressure following a steep sell-off in Chinese equities and concerns about China's economic growth.
At 0748 GMT, the pan-European FTSEurofirst 300 index was up 1.5% at 1,421.01 points, while the DAX index was up 1.8% at 10,287.12 points.
Figures showed German exports and imports hit record highs in value terms in July, suggesting foreign appetite for goods from Europe's largest economy remained robust despite a slowdown in China, while domestic demand was also holding up well.
"The German data is offering some relief that the European recovery remains on track and German exports are not impacted too much by the emerging market turmoil," Philippe Gijsels, head of research at BNP Paribas Fortis Global Markets, said.
"European shares are also up on the back of a rebound in Chinese stocks overnight."
A surge in late-afternoon buying helped Chinese stocks erase early losses and end sharply higher, but trading volumes in both equity and index futures markets shrank sharply after a slew of government steps aimed at curbing speculative activity.
Late on Monday, China said it would remove tax on dividend incomes for investors who hold stocks for more than a year in an effort to encourage longer-term investment. The announcement came hours after regulators proposed introducing a "circuit breaker" on China's flagship CSI300 index to help stabilize the market.
Shares in Commerzbank gained 6 percent, the top gainer in the FTSEurofirst 300 index, tracking a broader market rally and as JP Morgan raised its stance on the stock to "overweight" from "neutral."
Mid-cap company Amlin surged 33 percent after Japan's MS&AD Insurance Group Holdings said it had agreed to buy U.K. rival Amlin for 3.47 billion pounds ($5.34 billion).
(Editing by Andrew Heavens)