Europe, Asia Stocks Start Week on Positive Footing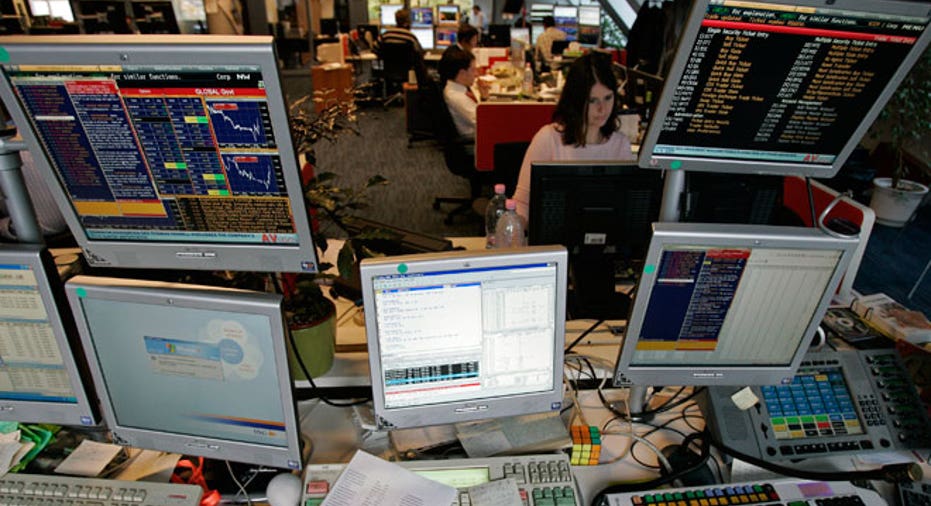 Stocks in Europe and Asia started the week higher, helped by a rise in oil prices and expectations that the Federal Reserve would keep interest rates on hold for longer.
The Stoxx Europe 600 gained 0.2%, following upbeat sessions in Asia and on Wall Street. Markets in the U.S. and Canada were closed for Labor Day.
Energy and mining companies led gains as Brent crude oil jumped more than 5% before paring gains. Saudi Arabia and Russia said Monday at the G-20 summit that they had agreed to cooperate to stabilize the oil market but stopped short of outlining specific limits on their petroleum production. Brent crude rose 1.8% to $47.66 a barrel.
Stocks were also supported as investors moderately pushed back the probability of a rate rise at the Fed's September meeting following Friday's slightly weaker-than-expected U.S. jobs report.
Investors currently see a roughly 21% chance of a rate rise at the meeting Sept. 20-21, according to Fed-funds futures tracked by CME Group, compared with a 24% chance the previous day.
With the jobs report "not far off the mark," markets are likely in for more sideways trading until there is a rate rise or more attention on the U.S. election, said Randy Frederick, director of trading and derivatives at Schwab Center for Financial Research.
In currencies, the WSJ Dollar Index, which measures the dollar against a basket of 16 currencies, slipped 0.2%.
The British pound gained 0.3% against the dollar to $1.3328 after the U.K. services PMI rebounded more than expected in August after a big drop in July.
"The recovery so far is pretty encouraging," said Chris Hare, an economist at Investec, noting he is now "somewhat more optimistic" about the short-term outlook for the U.K. economy.
Last week, bearish bets against the pound edged down for the first time in nine weeks, according to Rabobank. Still, analysts said it would take a fair bit of time to gauge the influence of the U.K. referendum on growth and confidence.
The eurozone's composite services PMI, meanwhile, was revised slightly lower. The euro was flat against the dollar at $1.1151. The European Central Bank holds a meeting on Thursday. The bank isn't expected to alter its rates, but economists are divided over whether it will extend its asset-purchase program.
Earlier, markets in Asia closed higher, tracking gains on Wall Street. Shares in Hong Kong rose 1.7%, while Australia's S&P ASX 200 rose 1.1%.
A private gauge showed activity in China's service sector expanded at a faster pace in August, but the Shanghai Composite Index added just 0.2%.
Japan's Nikkei Stock Average gained 0.7%. Bank of Japan Gov. Haruhiko Kuroda signaled on Monday that he wouldn't retreat from monetary easing, but suggested caution on further interest rate cuts, noting negative interest rates hit the profits of financial institutions.
His remarks sent the yen higher, disappointing investors who had hoped for a clearer signal on future policy ahead of the bank's meeting later this month. The dollar slipped 0.5% against the yen to Yen103.4270.