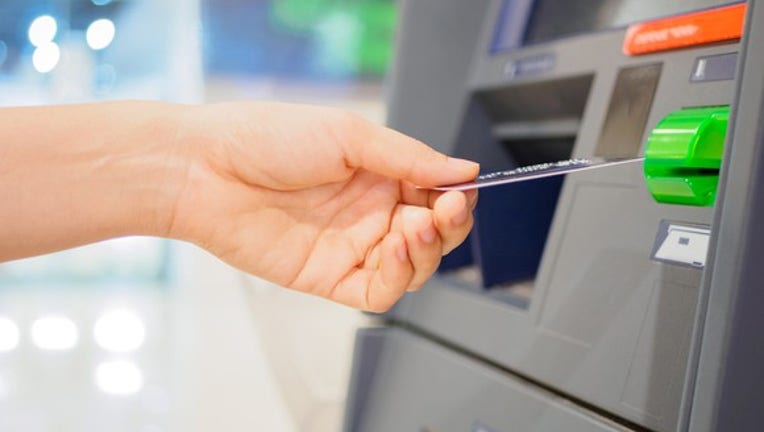 Leawood, Kansas-based transactions-giantEuronet Worldwide(NASDAQ: EEFT)reported first quarter 2017 results on April 25th. In what's typically a muted quarter, the company displayed decent revenue growth and marginally lower earnings versus the first quarter of 2016.
Management also provided perspective on the company's attempt to purchaseMoneygram International Inc (NASDAQ: MGI), a proposal which appears to have failed following a sweetened offer from China's Ant Financial. We'll delve into the quarter's details, as well as the implications of the Moneygram deal after a brief look at headline numbers directly below:
Euronet earnings: The raw numbers
Data source: Euronet Worldwide.
What happened with Euronet this quarter?
Euronet's revenue increase of more than 8% didn't carry to the bottom line due to lower operating income in EFT processing, the company's largest operating segment.
Though EFT revenue climbed 22%, to $105.8 million, the impact of India's recent cash demonetization on the company's Indian ATM network, as well as costs associated with the deployment of higher value ATM machines globally, created a $4.0 million drag on operating income, which fell 17%, to $11.0 million, during the quarter.
EFT was, however, able to boast of 42% year-over-year growth in its ATM network, finishing the quarter with 35,145 ATMs.
The epaysegment continued to underperform, recording a 4% drop in revenue, to $164.1 million, and a 12% decline in operating income, to $13.9 million.
Management emphasized that demand for its mobile products is typically soft in the first quarter. The company believes that strength in non-mobile services should make up for epay's first-quarter revenue and profit declines by the fourth quarter of this year.
Continued success in all three of the money-transfer segment's flagship companies (Ria, HiFX, and XE) translated to a 12% gain in revenue for the segment, to $181.6 million. Money transfer's operating income surged 21%, to 26.1 million.
During the quarter, Euronet renewed money transfer's agreement withWal-Mart Stores Inc(NYSE: WMT) to provide cash-transfer services to Wal-Mart customers through 2020. The service, "Walmart-2-Walmart," which is powered through Euronet's RIA subsidiary, announced price rollbacks on the same morning that earnings were released. Customers initiating cash transfers will now be able to save 20% to 90% versus competitors' prices, according to the service.
Management acknowledged the Walmart-2-Walmart rollbacks would impact RIA's revenue and profit in the near term, but believes that the money-transfer segment will recover its margins through higher volume over the next few quarters.
Euronet incurred $1.2 million in charges related to its initial unsuccessful bid for global money-transfer-services provider Moneygram International. These expenses were equal to roughly 3% of operating income during the quarter.
Image source: Getty Images.
What management had to say
Euronet's pursuit of Moneygram provided an intriguing background to earnings. Euronet had put forward an unsolicited offer for Moneygram in March as the company was evaluating a takeover bid from Ant Financial,an affiliate ofAlibaba Holding Group Ltd.(NYSE: BABA).
In mid-April, Ant Financial raised its original offer by a third, to $18 per share in cash, which exceeded Moneygram's offer of $15.20 per share by 18%. Moneygram's board then rejected Euronet's proposal and is proceeding with the Ant transaction.
During Euronet's earnings conference call with analysts, CEO Mike Brown made two pertinent points regarding the company's failure to acquire Moneygram. The first placed some perspective on the lost deal:
The second point relates to future acquisitions should Euronet not propose a third bid for Moneygram. Unless the transaction with Ant Financial runs into compliance problems with U.S. or European regulators, Euronet looks increasingly set to walk away.
Looking forward
Euronet has enjoyed success in recent years by pursuing a number of very strategic acquisitions, from its money-transfer acquisition of RIA in 2006 to its expansion into currency exchange via the 2015 purchase of currency platform XE. Such purchases are essential to expanding the company's total annual transaction volume.
Regardless of the outcome of the Moneygram bid, management is signaling that Euronet is set to enter another stretch of acquisitions. Investors shouldn't be surprised to see more merger activity announcements from Euronet in the coming quarters.
10 stocks we like better than Euronet WorldwideWhen investing geniuses David and Tom Gardner have a stock tip, it can pay to listen. After all, the newsletter they have run for over a decade, Motley Fool Stock Advisor, has tripled the market.*
David and Tom just revealed what they believe are the 10 best stocks for investors to buy right now... and Euronet Worldwide wasn't one of them! That's right -- they think these 10 stocks are even better buys.
Click here to learn about these picks!
*Stock Advisor returns as of April 3, 2017
Asit Sharma has no position in any stocks mentioned. The Motley Fool recommends Euronet Worldwide. The Motley Fool has a disclosure policy.