Euro Wipes Out Month Of Losses With Largest Daily Move Since 2009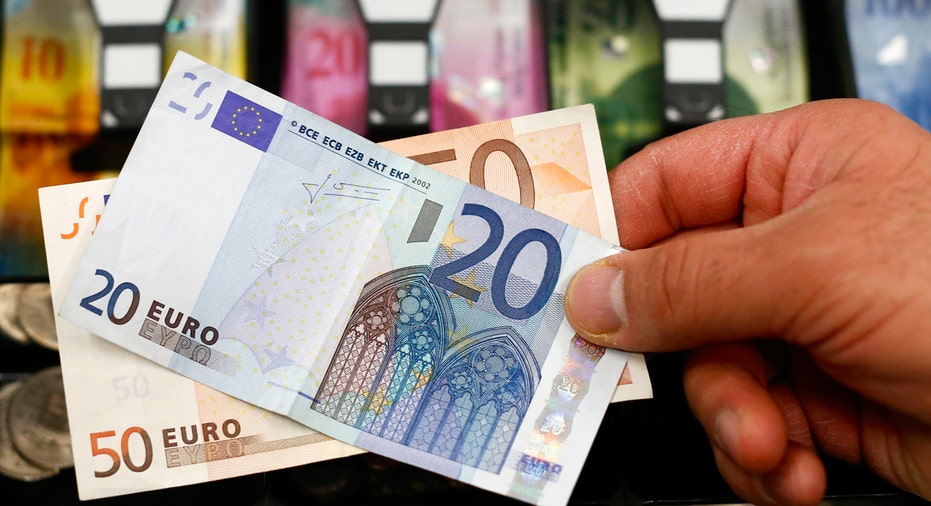 Euro is up 3.3% against the dollar to its highest level in a month
The euro surged Thursday, trading at a one-month high versus the dollar after the European Central Bank disappointed investors by unveiling a smaller-than-expected package of additional stimulus measures.
The euro traded as high as $1.0975 late Thursday in New York, a 3.3% increase from $1.0607, where it traded late Wednesday in New York.
Currency strategists from Scotiabank said it was the euro-dollar pair's largest one-day move in either direction since 2009.
The massive gains were the result of a short squeeze, said Fawad Razaqzada, a technical analyst at Forex.com, as traders scrambled to unwind bets the euro would fall.
"The ECB surprised the market -- but it wasn't the kind of surprise that investors were expecting," Razaqzada said.
Many strategists, including a team of currency analysts at Goldman Sachs Group, (http://www.marketwatch.com/story/it-isnt-too-late-to-bet-against-euro-goldman-2015-12-02) had expected the ECB to unveil a strong package of stimulus measures, including a larger cut to the deposit rate.
The ECB cut its deposit rate by 10 basis points to 0.3% -- a smaller cut than many investors expected. ECB President Mario Draghi also extended the central bank's program of asset purchases through March 2017, and announced that the central bank would reinvest proceeds from principle payments on the securities it holds. See: Here's why investors booed European Central Bank's stimulus plans (http://www.marketwatch.com/story/heres-how-the-ecb-disappointed-markets-as-it-expanded-stimulus-2015-12-03).
Investors largely shrugged off remarks from Federal Reserve Chairwoman Janet Yellen, who laid the groundwork for a December rate hike in remarks to Congress (http://blogs.marketwatch.com/capitolreport/2015/12/03/live-blog-and-video-of-janet-yellen-testimony-to-congress/).
Read: Beware the crowded central bank trade (http://www.marketwatch.com/story/thursdays-lesson-beware-the-crowded-central-bank-trade-2015-12-03).
Other European currencies -- most notably the Swiss franc and Swedish krona -- benefited from the euro's strength, recording similarly large gains against the dollar. The krona was up 2.5% against the buck in recent trade, while the franc was up 2.6%.
The surprise move has caused some traders to adopt a more cautious outlook ahead of the Fed's upcoming policy meeting, at which the central bank is widely expected to raise its target benchmark rate for the first time in nearly a decade.
John Doyle, director of markets at Tempus Inc, said the ECB's decision has put renewed emphasis on Friday's nonfarm payrolls report for November. A disappointing number could have a greater impact on rate-hike expectations, he said.
In other currency trading, the dollar weakened against the yen , euro and the pound after a disappointing reading on U.S. service-sector growth. (http://www.marketwatch.com/story/ism-services-index-falls-to-559-in-november-2015-12-03)
The ICE U.S. Dollar Index , a measure of the dollar's strength against a basket of six rival currencies, was down 2.1% to 97.8900.
By Joseph Adinolfi, MarketWatch , Hiroyuki Kachi