Euro surges amid German government hopes; stocks solid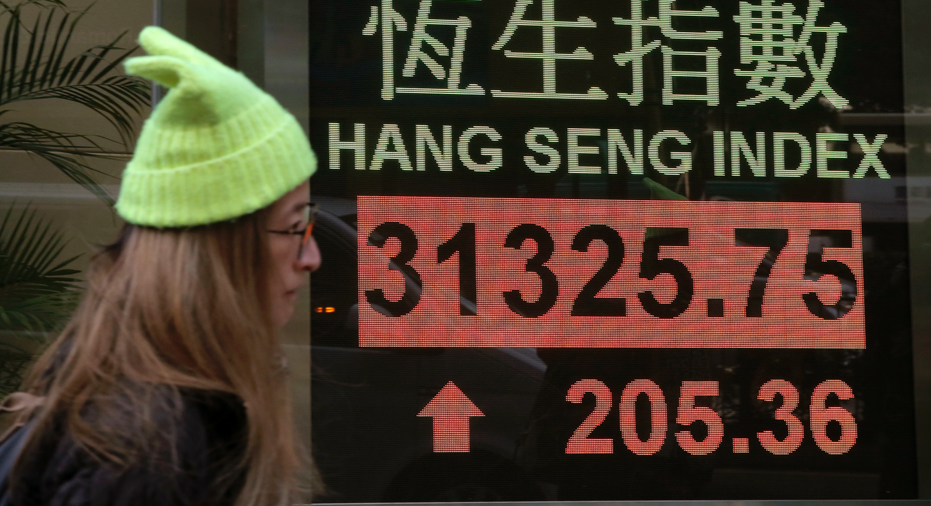 The euro surged to three-year highs against the dollar Friday amid hopes for a new coalition government in Germany and signs that the European Central Bank is preparing to rein in its stimulus sooner than many had been predicting. Stock markets were steady as traders paused for breath following more records on Wall Street.
KEEPING SCORE: In Europe, Germany's DAX fell 0.1 percent to 13,196 while Britain's FTSE 100 rose 0.2 percent to 7,777. France's CAC 40 rose 0.3 percent to 5,502. Wall Street was poised to open higher, with Dow futures and the broader S&P 500 futures up 0.2 percent.
MARKET CALM: Global equity markets settled after some turmoil earlier in the week sparked by a news report that China might slow or halt purchases of U.S. Treasurys, which Beijing later challenged. Treasury yields dipped, easing fears of a bear market for bonds, while the S&P 500 index clocked its seventh gain in eight days to close at a record high.
GERMAN TALKS: Chancellor Angela Merkel's conservatives and the center-left Social Democrats took a big step toward forming a new German government. The 28-page deal reached in a marathon negotiating session that lasted more than 24 hours at the end of nearly a week of talks was enough for leaders of Merkel's two-party Union bloc and the Social Democrats to recommend moving on to formal coalition negotiations. But Social Democrat leader Martin Schulz will have to work hard to persuade a party congress Jan. 21 to endorse that move.
ECB TURNS HAWKISH: On Thursday, an account of the European Central Bank's last meeting showed its top officials may revise the outlook for their massive monetary stimulus program early this year. That's quicker than many people thought.
EURO FLIES: The combination of developments in Germany and at the ECB has sent the euro currency flying. It's up another 0.8 percent at $1.2113, just shy of its earlier high of $1.2138, its highest level since the end of 2014.
ANALYST TAKE: "Merkel is one of the biggest proponents of the eurozone project, and her ability to remain in power will be key to ensuring stability as we go forward," said Joshua Mahony, market analyst at IG. "While a deal is not across the line, the sands seem to be shifting in favor of a positive, stable resolution which is expected to remove a significant degree of uncertainty for euro traders."
ASIAN SCORECARD: Japan's benchmark Nikkei 225 index lost 0.2 percent to close at 23,653.82, pressured by the yen's recent strength, while South Korea's Kospi advanced 0.3 percent to 2,496.42. Hong Kong's Hang Seng surged 0.9 percent to 31,412.54 and the Shanghai Composite index added 0.1 percent to 3,428.94. Australia's S&P/ASX 200 gained less than 0.1 percent to 6,070.10. Shares were higher in Southeast Asia and Taiwan.
ENERGY: Oil futures eased. Benchmark U.S. crude slipped 37 cents to $63.55 a barrel in electronic trading on the New York Mercantile Exchange. Brent crude, the international standard, lost 14 cents to $69.12 per barrel.