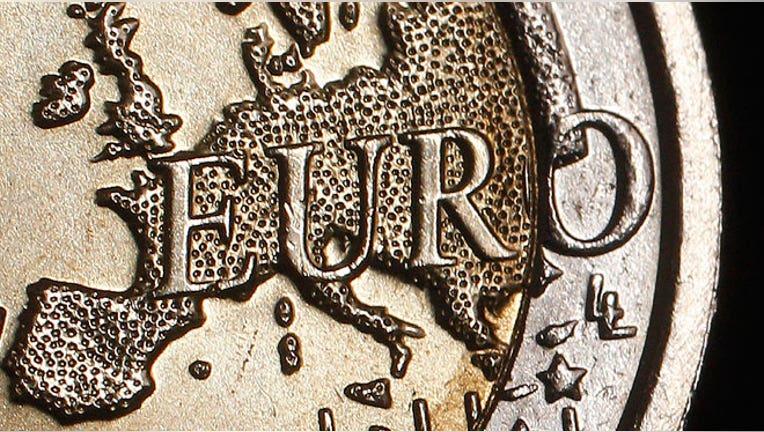 Output from euro zone factories in September took its steepest fall since January 2009, dragged down by German industry's loss of resilience after three years of crisis in Europe.
Industrial production in the 17 countries sharing the euro fell 2.5 percent in September from August, the EU's statistics office Eurostat said on Wednesday, worse than the 1.9 percent fall forecast by economists in a Reuters poll.
The performance was the weakest on a monthly basis since January 2009, when factory output fell 4.0 percent as the global financial crisis drove major economies into recession.
Economists see the euro zone, which accounts for almost a fifth of global output, ending 2012 in its second recession in three years, as the debt crisis that began in Greece three years ago saps confidence and pushes joblessness to a record level.
Growth is still not expected to return in 2013 as households and governments continue to cut back to overcome one of Europe's biggest economic crises in more than half a century.
"September's plunge in euro zone industrial production provides firm evidence that the economic outlook in the region is continuing to deteriorate," said Ben May, an economist at Capital Economics in London.
Germany's industrial output, which is the engine of Europe's largest economy, fell by 2.1 percent in September, showing that the country is no longer immune to the crisis.
Germany, France and Italy deliver around two thirds of the euro zone's industrial output, and production fell 2.7 percent in France and 1.5 percent in Italy in September from August.
The euro zone's 9.4 trillion euro ($12 trillion) economy is likely to have contracted in the third quarter, Eurostat data is expected to show on Thursday, and business surveys for October show companies continuing to reduce investment as orders fall.
The European Commission has forecast the bloc's economy will shrink 0.4 percent in all of 2012, with just 0.1 percent growth next year.
"Fourth-quarter gross domestic product is likely to witness a renewed intensification of the recession," said Marco Valli, chief euro zone economist at UniCredit in Milan.
NO EASY RECOVERY
EU officials say the euro zone is finally starting to heal from the implosion of a decade-long, credit-fueled boom as labour costs fall and exports begin to rise.
The European Central Bank's promise of a bond-buying programme for euro zone countries who apply for help from the bloc's permanent rescue fund has also tempted foreign investors back into sovereign debt markets.
But the reality for many companies is of falling demand for their goods, stalled bank lending, stubborn inflation and governments still steeped in debt, all perpetuating a reluctance to invest and hang on to staff.
Ford Motor Co plans to close three factories and scrap 6,200 jobs in Europe, while Spanish airline Iberia is to cut almost a quarter of its workforce. Other companies as diverse as telecoms group Ericsson, bank ING, steel group Kloeckner and engineering firm Bombardier have announced job cuts.
"Euro zone manufacturers are clearly still finding life extremely difficult," said Howard Archer, chief European economist at IHS Global Insight in London.
"Domestic demand is being handicapped by tighter fiscal policy in many countries, limited consumer purchasing power, and high and rising unemployment," he said.