EU Watchdog Details Anti-Rigging Rules for Libor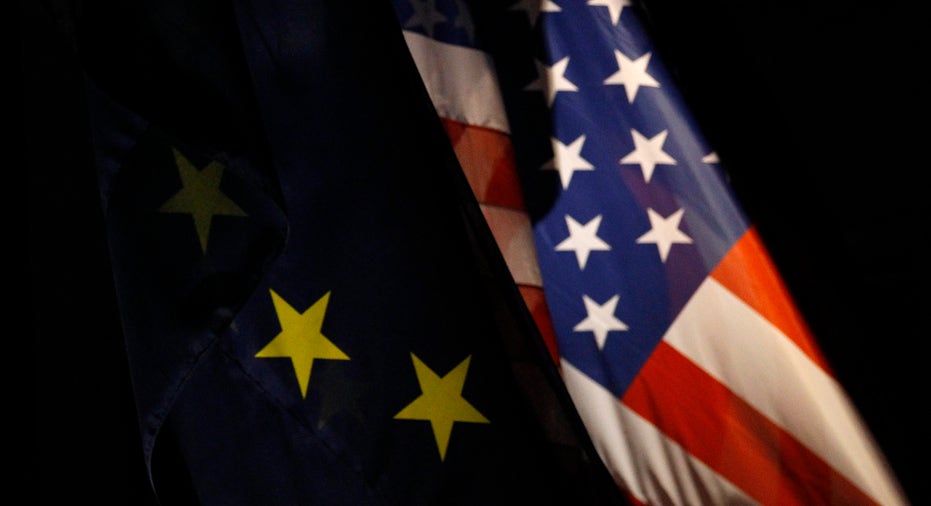 European Union regulators published guidelines on Thursday to stop banks rigging Libor and other market benchmarks in an interim measure before a more far-reaching EU law comes in.
The draft law, to be published in a few weeks, would propose shifting the supervision of Libor from London to Paris.
Two British banks, Royal Bank of Scotland and Barclays , and Swiss bank UBS , were fined a total of $2.6 billion for rigging Libor, with other banks set to be punished for similar abuses.
Libor - the London Interbank Offered Rate - is used as a basis for pricing financial products from home loans to credit cards worth over $300 trillion globally.
"The final principles now give clarity to benchmark providers and users in the European Union about what is expected of them when engaged in this critical market activity," said Steven Maijoor, chairman of the European Securities and Markets Authority (ESMA), the Paris-based pan-EU watchdog.
The principles were drawn up with the European Banking Authority provide a framework for administrating, calculating, publishing and submitting quotes for compiling all benchmarks.
Draft guidelines were published in January and Thursday's final version also requires benchmark providers to have contingency plans if data for compiling the index dries up.
Another new element is that data used to compile a benchmark should represent the underlying asset, such as a commodity or interest rates and based on "observable transactions entered into at arm's length."
This aims to try and satisfy regulators like Gary Gensler, head of the U.S. Commodity Futures Trading Commission, who wants Libor scrapped and replaced with a benchmark based on market transactions, a step other regulators say is not feasible in the short term.
Libor is based on rates at which banks think they can borrow from each other but in the aftermath of the Lehman Brothers collapse in 2008, interbank lending froze but Libor rates were still published.
Maijoor said the immediate adoption of the principles will help restore confidence in financial benchmarks and prepare the way for future legislative changes.
NEXT STOP PARIS
EU financial services chief Michel Barnier will in coming weeks publish the draft law that will incorporate all the principles which were originally agreed at the global level.
In an annex to the draft law, Barnier will also set out a tougher regime for financial and commodities benchmarks.
The draft law is expected to propose that ESMA directly regulates such benchmarks that are deemed to be of pan-EU critical importance to markets, with Libor and its continental equivalent Euribor almost certainly falling into this category.
Some widely used oil benchmarks could also be included and this part of the market is already being probed by Brussels.
"Benchmarks have a global relevance," an official familiar with Barnier's proposal said. "There should be a European dimension to their supervision."
Libor was not regulated until Britain's new Financial Conduct Authority was set up in April this year and if approved, its supervision of the interest rate would shift to Paris.
The ESMA principles do not broach the issue of whether banks should be compelled to contribute to interest rate benchmarks to ensure there are enough quotes to make them representative. Several banks have pulled out of panels that compile Libor and Euribor.
(Reporting by Huw Jones. Editing by Jane Merriman)