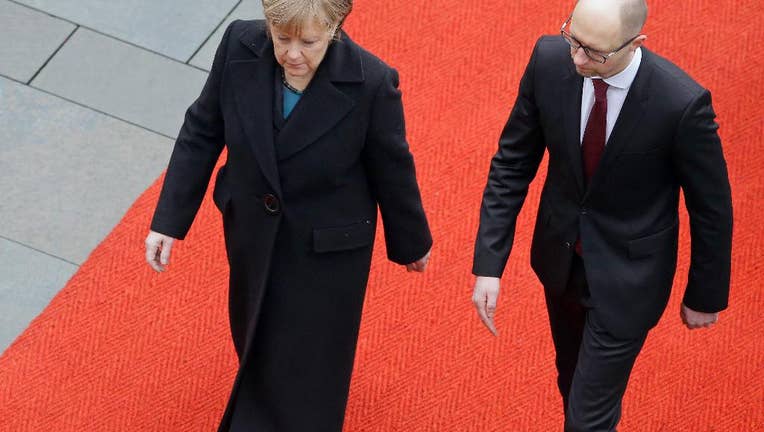 The European Union has offered to lend Ukraine a further 1.8 billion euros ($2.12 billion) on the condition that Kiev respects the terms of an international bailout and continues its reform program.
The EU's executive Commission said Thursday that the medium-term loans would help Ukraine deal with deep recession, notably its weak balance of payments and fiscal situation.
But the Commission said that Ukraine must demonstrate the "successful continuation" of its IMF program and implement economic and financial policies agreed with the EU.
European Commission President Jean-Claude Juncker said that EU solidarity "goes hand in hand with commitment to reform."