EU Accuses 13 Banks of Colluding in Lucrative CDS Market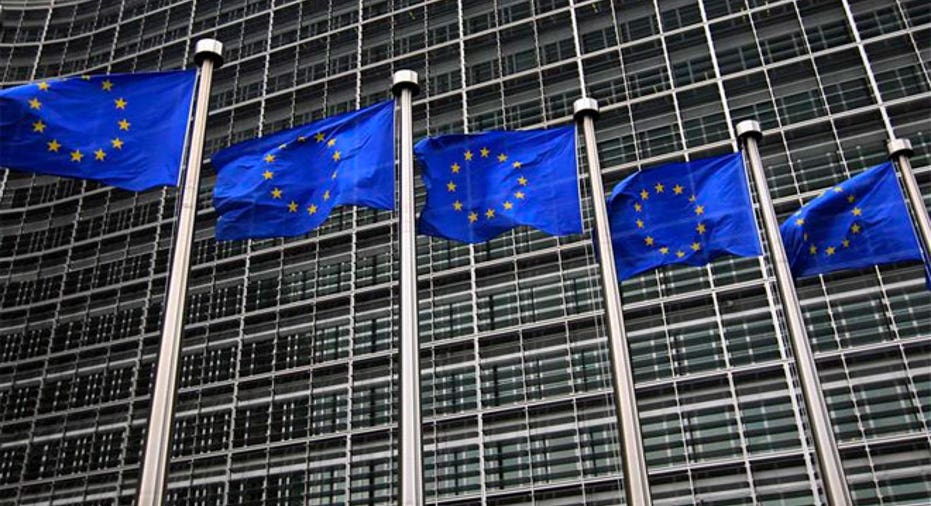 European regulators on Monday accused ISDA, Markit and 13 global investment banks including Goldman Sachs (NYSE:GS) and Barclays (NYSE:BCS) of breaching antitrust rules by teaming up to prevent exchanges from entering the $13 trillion credit-default swap business.
The preliminary findings from the European Commission conclude that the banks that own ISDA and data service provider Markit "acted collectively to shut out exchanges from the market because they feared that exchange trading would have reduced their revenues from acting as intermediaries" in the over-the-counter market.
The investigation covers the 2006-2009 period when these insurance-like contracts were exclusively negotiated behind closed doors in the OTC market.
While IntercontinentalExchange (NYSE:ICE) launched credit futures on its exchange last month, the EC said the alleged anticompetitive behavior likely delayed exchange trading of derivatives.
Both Deutsche Boerse and the CME Group's (NYSE:CME) Chicago Mercantile Exchange attempted to enter this lucrative business between 2006 and 2009, but the EC said the banks instructed them to only apply for OTC licenses and attempted to shut the exchanges out by coordinating the choice of their preferred clearinghouse.
"It would be unacceptable if banks collectively blocked exchanges to protect their revenues from over-the-counter trading of credit derivatives," Joaquin Almunia, vice president of the EC's competition policy, said in a statement. "Over-the-counter trading is not only more expensive for investors than exchange trading, it is also prone to systemic risks."
In addition to Goldman and Barclays, the EC preliminary report names Bank of America Merrill Lynch (NYSE:BAC), Bear Stearns, BNP Paribas, Citigroup (NYSE:C), Credit Suisse (NYSE:CS), Deutsche Bank (NYSE:DB), HSBC (NYSE:HBC), J.P. Morgan Chase (NYSE:JPM), Morgan Stanley (NYSE:MS), Royal Bank of Scotland (NYSE:RBS) and UBS (NYSE:UBS).
Data service provider Markit didn't immediately respond to a request for comment.
In a statement, the International Swaps and Derivatives Association, or ISDA, said it is currently reviewing the EC statement of objections and fully cooperating with regulators.
ISDA also reiterated that it has "acted properly at all times and has not infringed EU competition rules."