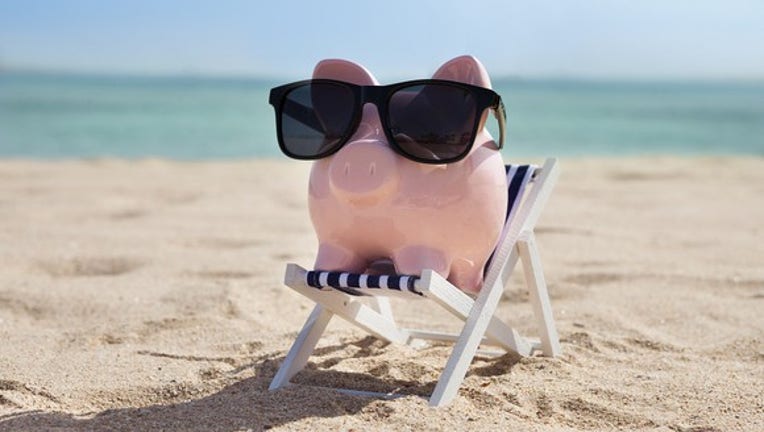 Once you've balanced your personal budget, and built up some savings, opening an IRA may be the next step toward building a better financial future. Not all online brokers are created equal when it comes to prices and investment choices. See how popular discount brokers, E*Trade and Merrill Edge, compare on the most important features for retirement accounts.
Commission prices per trade
The good news is that the brokerage you pick won't have that much impact on how much you pay to make each trade. The table below shows that E*Trade and Merrill Edge differ by a little more than $3 for most trades, a small difference for infrequent traders.
| Brokerage | Stocks and ETFs | Stock Options | Mutual Funds |
| --- | --- | --- | --- |
| Merrill Edge | $6.95 per trade | $6.95 + $0.75 per contract | $19.95 per purchase |
| E*Trade | $9.99 per trade | $9.99 + $0.75 per contract | $19.99 per purchase |
Data source: company websites.
Importantly, published prices are really just the starting point. In many cases, investors receive discounts and perks that reduce their average cost per trade. Merrill Edge customers can receive free trades for maintaining a minimum balance(includingBank of Americaaccount balances). E*Trade's most active traders enjoy discounted trading prices for meeting minimum trade volume in each calendar quarter.
Thanks to robust competition, you may be able to collect on a cash bonus or bounty of free trades. Learn more about whether or not you qualify for a special offer just for opening a new IRA.
Mutual fund selection and commission-free choices
Mutual fund selection can vary wildly by broker, and the differences can be particularly stark when it comes to no-transaction-fee funds. Each brokers' selection is detailed in the table below.
| Brokerage | Total Mutual Funds | No-Load, No-Transaction-Fee Funds (NTF) | Commission-Free ETFs |
| --- | --- | --- | --- |
| Merrill Edge | More than 7,600 | More than 2,300 | Not available |
| E*Trade | More than 8,000 | More than 2,600 | More than 100 (WisdomTree, Global X, and more) |
Data source: company websites and representatives.
The availability of commission-free funds and ETFs may enable you to build a diversified portfolio without paying a transaction fee. Both brokers offer a number of foreign and domestic mutual funds you can buy and sell fee-free, while E*Trade tops off its list with more than 100 commission-free ETFs with niche investing styles (dividends, sector funds, and more).
Minimum deposit requirement for IRAs
You don't have to be a millionaire to open an IRA with a discount brokerage. In fact, Merrill Edge and E*Trade are true no-minimum discount brokers that do not require a minimum deposit just to open an account. That said, some funds have their own minimums, while stock and ETF share prices can range from mere pennies per share to thousands of dollars each.
You can start a no minimum IRA account without breaking your penny bank.
International stocks and ADRs
If international stocks are your thing, you may have to be more picky when it comes to opening an IRA. Although most brokers provide the opportunity to invest overseas, individual stock selection can be limited.
| Type of Investment | Merrill Edge | E*Trade |
| --- | --- | --- |
| | Yes | Yes |
| Stocks traded on international stock markets | No | No |
| Mutual funds and ETFs of foreign stocks | Yes | Yes |
Data source: company websites and representatives.
The key limitation to each brokers' service is that they do not allow clients to send trades to markets in foreign countries. Therefore, you'll only be able to invest foreign companies with U.S. tickers, or to mutual funds and ETFs that hold international stocks.If sending orders to London or Shanghai is important to you, you'll want to check out the fewbrokers that offer international trading.
Mobile app reviews
Virtually all brokers have mobile apps for trading on the go via cell phone or mobile tablet. Here's how each brokers' users and customers rated their applications, as of Jan. 26, 2017:
| Brokerage | Apple App Store | Google Play |
| --- | --- | --- |
| Merrill Edge | 2.0 stars | 4.0 stars |
| E*Trade | 3.5 stars | 4.0 stars |
Data source: relevant app stores.
IRA fees: maintenance and inactivity fees
Some fees are worth it, and some fees are worth avoiding. Two fees you should look out for are maintenance fees and inactivity fees, which are charged for simply having an account and failing to meet minimums on trading volume, respectively.
Prospective clients will find good news here. Merrill Edge and E*Trade don't discriminate by account size or activity level. Neither charge a maintenance fee or inactivity fee on their accounts regardless of type (taxable or IRA account).
Research and retirement planning tools
Access to research and investment planning tools can be a key advantage of having a brokerage account. Merrill Edge gives its clients access to research from S&P Capital IQ, Morningstar, plus its best picks from its in-house Bank of America Merrill Lynch stock analysts. Similarly, E*Trade clients benefit from S&P Capital IQ and Morningstar research, in addition to reports from other third-party providers like Moody's and MarketEdge.
As for retirement planning, both have plenty to help their clients plan for the future. Merrill Edge's Asset Allocator and E*Trade's My Virtual Advisor show you how your portfolio compares to those designed for investors with goals and timelines as you.
Better IRAs: Merrill Edge or E*Trade?
Depending on how you invest, either could be an excellent broker for an IRA. Merrill Edge may win out for having lower stock commission prices, while those who bank with Bank of America may prefer its easy integration with your existing accounts. E*Trade offers more fee-free mutual funds and commission-free ETFs, but its commission prices are slightly higher, even for traders who qualify for volume-based discounts.Ultimately, there isn't one brokerage to rule them all; it's all about how each brokers' offerings fit within the needs of your portfolio. To be clear, The Motley Fool does not endorse any particular brokerage, but we can help you find one that is a good fit for you. VisitFool.com's IRA Centerto compare several brokers all on one page and see if you qualify for any special offers for opening a new account.
10 stocks we like better thanWal-MartWhen investing geniuses David and TomGardner have a stock tip, it can pay to listen. After all, the newsletter theyhave run for over a decade, the Motley Fool Stock Advisor, has tripled the market.*
David and Tomjust revealed what they believe are theten best stocksfor investors to buy right now... and Wal-Mart wasn't one of them! That's right -- theythink these 10 stocks are even better buys.
Click hereto learn about these picks!
*StockAdvisor returns as of December 12, 2016The author(s) may have a position in any stocks mentioned.
Jordan Wathen has no position in any stocks mentioned. The Motley Fool owns shares of and recommends Moody's. The Motley Fool recommends WisdomTree Investments. The Motley Fool has a disclosure policy.