E*Trade vs. Interactive Brokers: Where to Open an IRA Account?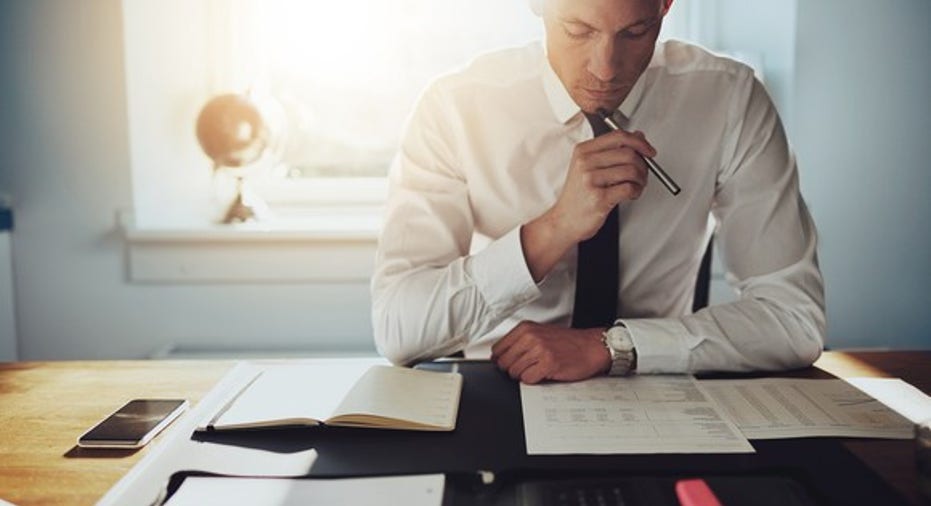 Whereas 401(k)s are often limited to just a handful of funds selected by the sponsor, IRAs offer the freedom to invest how you want to. Whether you want to buy individual stocks or invest in an obscure ETF, you have the ultimate decision in how you invest.
Don't think that all IRAs are the same, though. Investment selection can vary by brokerage, making where you open an IRA account more than just another financial decision. Below, we'll look at two popular discount brokers, E*Trade and Interactive Brokers, to see how they compare for IRA accounts.
Commission prices per trade
Commissions aren't everything, but they should play a role in where you open an account. E*Trade has a fixed pricing schedule, whereas Interactive Brokers uses a variable pricing schedule. The following table shows how these two brokers compare by trade type.
Data source: company websites.
Depending on how frequently you trade, you may qualify for discounted prices. Interactive Brokers' tiered pricing schedule affords lower prices based on trading volume. E*Trade cuts commissions to $7.99 per trade when you make more than 150 trades in a single calendar quarter.
You don't need to be a day trader to qualify for some discounts, though. Both brokers have a list of funds and ETFs that you can trade without paying a commission, and special offers for IRAs serve as an effective discount when you open a new account.
Mutual fund selection and commission-free choices
One reason it's so important to be smart about where you open an IRA is that not all brokers have the same mutual fund choices. Likewise, although many brokers waive transaction fees and trading costs for some mutual funds and ETFs, which funds make the fee-free list varies by brokerage.
Data source: company websites and representatives.
Given that mutual fund transaction fees are typically priced higher than stock and ETF commissions, fund investors will want to pay close attention to which funds each broker has to offer.
Minimum deposit requirement for IRAs
E*Trade waives its standard $500 minimum deposit for IRA accounts, thus enabling investors to open an account with any amount they see fit. Interactive Brokers' reduces its standard $10,000 minimum to $5,000 for IRAs.
If you're rolling over a 401(K) into an IRA, minimums may not matter all that much. But for investors who are just getting started, some brokers' minimums may force them to look elsewhere.
Minimums for IRA accounts vary by brokerage. Image source: Getty Images.
International stocks and ADRs
Online trading makes it easier to invest all around the world at all hours of the day. When it comes to international stocks, E*Trade and Interactive Brokers have their differences:
Data source: company websites and representatives.
What's this mean for you? Well, if you want to invest in foreign companies through ETFs, there really aren't any differences between the major discount brokers. You can literally pick from hundreds of funds that hold foreign securities.
When it comes to international stocks, though, the differences are more substantial. E*Trade clients are limited to foreign companies that have a ticker on a U.S. exchange, most commonly an ADR. Interactive Brokers clients can trade ADRs in the United States, or send their trades direct to international stock exchanges in London or Toronto, for example.
Mobile app reviews
In 2017, having a mobile app is more of a requirement than it is a feature, as virtually every broker has a way to place trades by smartphone or tablet. Here's how each brokers' users and customers rated their applications, as of Feb. 2, 2017:
Data source: relevant app stores.
IRA fees: maintenance and inactivity fees
As you shop for an IRA, keep account fees in mind. Some brokers charge maintenance fees just for having an account. Others charge inactivity fees if you don't place enough trades in a month or year.
E*Trade doesn't charge either type of fee, but Interactive Brokers has an inactivity fee for IRAs based on your monthly commissions.
Interactive Brokers requires that accounts generate at least $10 of commissions per month. If in one month you spend $2 on commissions, it will add another $8 on top and charge you $10 in commissions that month.The only way to avoid the fee is to keep a balance of $100,000 or more, or spend more than $10 in commissions each month.
Research and retirement planning tools
Brokers offer perks to their clients, often including free research and retirement planning tools to help investors make informed decisions.
E*Trade offers access to analysis fromMorningstar,Moody's, S&P Capital IQ and more. For help planning for retirement, its My Virtual Advisor tool can create an asset allocation model for your portfolio based on your savings rate, retirement date, and risk tolerance.
Interactive Brokers provides its own Daily Lineup of the biggest headlines, plus analysts' upgrades and downgrades, and historical earnings estimates for individual stocks. Its Mutual Fund and ETF Replicator tool can really come in handy as a way to reduce fund fees and expenses. Simply feed it a ticker, and it will start hunting for funds that are correlated strongly to the one you want to replicate.
Best IRA: E*Trade or Interactive Brokers?
Depending on how you invest, you can make a strong case for either brokerage. E*Trade may win over some investors for having no minimum deposit requirements or inactivity fees, despite having higher commission prices. Interactive Brokers has cut rate commissions, and more international market access, but those who trade infrequently may be turned off by inactivity fees.
Realistically, what really matters is how a broker's offerings and pricing fit within the needs of your portfolio. To be clear, The Motley Fool does not endorse any particular brokerage, but we can help you find one that is a good fit. VisitFool.com's IRA Centerto compare several brokers and see if you qualify for any special offers for opening a new account.
10 stocks we like better thanWal-MartWhen investing geniuses David and TomGardner have a stock tip, it can pay to listen. After all, the newsletter theyhave run for over a decade, the Motley Fool Stock Advisor, has tripled the market.*
David and Tomjust revealed what they believe are theten best stocksfor investors to buy right now... and Wal-Mart wasn't one of them! That's right -- theythink these 10 stocks are even better buys.
Click hereto learn about these picks!
*StockAdvisor returns as of December 12, 2016The author(s) may have a position in any stocks mentioned.
Jordan Wathen owns shares of Interactive Brokers. The Motley Fool owns shares of and recommends Moody's. The Motley Fool recommends Interactive Brokers. The Motley Fool has a disclosure policy.