E*Trade vs. Capital One for IRA Accounts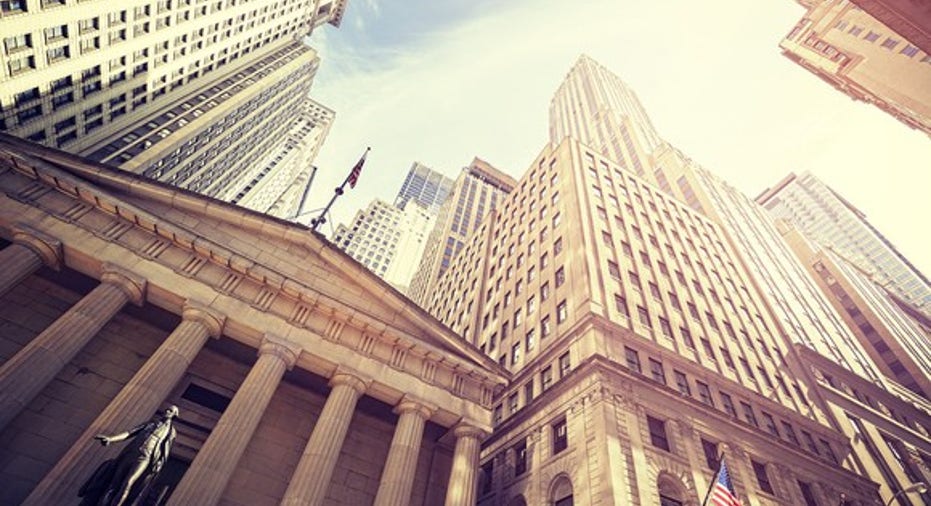 You've mastered your budget, maxed out your employer match on your 401(K), and now you want to start investing on your own terms. If that's the case, opening a Roth or traditional IRA may be a smart move.
But where you open an IRA account matters, as you'll soon see in this comparison of E*Trade and Capital One.
Commission prices per trade
When E*Trade emerged as one of the first online discount brokers, it charged as much as $40 per trade. That's no longer the case, as both brokers now charge less than $9.99 for most types of trades.
| Brokerage | Stocks and ETFs | Stock Options | Mutual Funds |
| --- | --- | --- | --- |
| Capital One | $6.95 per trade | $6.95 + $0.75 per contract | $19.95 per purchase |
| E*Trade | $9.99 per trade | $9.99 + $0.75 per contract | $19.99 per purchase |
Data source: company websites.
Even though each brokers' stated prices are low compared to historical commissions, both brokers offer the opportunity to pay even less. Capital One's ShareBuilder program can be used to make non-time-sensitive trades for just $3.95 each. E*Trade slashes commissions to $7.99 for stocks, ETFs, and options, provided that you make more than 150 trades per quarter.
But you don't have to be very patient, or very active, to get a better deal. Both brokers offer plenty of commission-free funds, and special offers for IRAs promise cash bonuses, free trades, and more, just for opening an account.
Mutual fund selection and commission-free choices
When it comes to funds, not all brokers are created equal. Each brokerage maintains its own list of available mutual funds, some of which are free to buy and sell (no loads or transaction fees). The following table shows how Capital One and E*Trade compare on fee-free funds.
| Brokerage | Total Mutual Funds | No-Load, No-Transaction-Fee Funds (NTF) | Commission-Free ETFs |
| --- | --- | --- | --- |
| Capital One | More than 1,100 | More than 400 | Not available |
| E*Trade | More than 8,000 | More than 2,600 | More than 100 (WisdomTree, Global X, and more) |
Data source: company websites and representatives.
Fee-free mutual funds and ETFs can save investors a fortune over the long haul. With transaction fees that approximate $20 per purchase, routine monthly purchases of just four funds would cost you about $960 per year. Avoid the fees by sticking to no-transaction-fee funds and commission-free ETFs.
Minimum deposit requirement for IRAs
It's completely reasonable that new investors would want to start with a broker that doesn't require a high initial deposit. You're in luck. Capital One and E*Trade don't have a minimum initial deposit requirement to open an account. You can start with whatever you deem most appropriate.
Contrary to popular belief, not all brokers IRA accounts are equal. Image source: Getty Images.
International stocks and ADRs
When it comes to international stocks, Capital One and E*Trade don't exactly offer the widest selection. As a general rule, you can invest in foreign stocks that have a domestic ticker, but neither brokerage currently routes trades to international exchanges.
| Type of Investment | Capital One | E*Trade |
| --- | --- | --- |
| | Yes | Yes |
| Stocks traded on international stock markets | No | No |
| Mutual funds and ETFs of foreign stocks | Yes | Yes |
Data source: company websites and representatives.
So what's all this mean for you? Well, if you like investing overseas by way of mutual funds or ETFs, you shouldn't encounter many differences between brokerages. The only difference would be what mutual funds the brokers offer.
Individual stock investors may feel limited, however. Generally speaking, only the very biggest of global companies have an ADR on U.S. markets. Think about companies like oil producerRoyal Dutch Shell, telecommunications company Vodafone, or food and beverage company Nestle. Most small cap foreign stocks do not maintain a U.S. ticker, and would thus be "off limits" to E*Trade or Capital One clients. Truthfully, only a handful of brokers enable foreign trading anyway, so if international stocks are important to you, you'll have to be a little pickier when shopping brokerages.
Mobile app reviews
Virtually all brokers have mobile apps for trading on the go via cellphone or mobile tablet. Here's how each brokers' users and customers rated their applications, as of Feb. 2, 2017:
| Brokerage | Apple App Store | Google Play |
| --- | --- | --- |
| Capital One | 3.1 stars | 2.9 stars |
| E*Trade | 1.9 stars | 3.9 stars |
Data source: relevant app stores.
IRA fees: maintenance and inactivity fees
Smart consumers know it's wise to keep your eyes open for hidden fees when opening any financial account. When it comes to IRAs, you should be mindful of maintenance and inactivity fees. Maintenance fees are charged just for having an account, most frequently on an annual basis. Inactivity fees are charged for failing to meet a brokers' requirements for trading activity, and can be charged monthly or annually.
Luckily, we don't need to go too far into the weeds with E*Trade and Capital One, since neither charge inactivity or maintenance fees. That said, if you continue on your search for a broker, keep this warning in mind.
Research and retirement planning tools
One of the best features of having a brokerage account is that you typically receive free access to research services. E*Trade and Capital One offer helpful research and retirement tools to their clients just for having an account.
E*Trade provides access to third-party research and insights from Morningstar, Moody's, S&P Capital IQ, and more. In addition, its proprietary My Virtual Advisor tool can come in handy for evaluating your portfolio and your progress toward your retirement goals. Capital One has a research back-end powered by Morningstar data, plus an in-depth fund screener that can be helpful for finding lower-cost alternatives for your portfolio.
We'd have to write a book to give you a full review of research and retirement planning tools these brokers provide to their clients, but suffice it to say that discount brokers typically have something for everyone.
Better for IRA accounts: Capital One or E*Trade?
The truth is that there isn't a perfect choice for every IRA. On one hand, Capital One offers lower commissions, particularly when you use its ShareBuilder service. On the other hand, fund investors may prefer E*Trade for the fact that it has far more fee-free mutual funds, in addition to a long list of commission-free ETFs.
Realistically, what really matters is how a broker's offerings and pricing fit within the needs of your portfolio. To be clear, The Motley Fool does not endorse any particular brokerage, but we can help you find one that is a good fit. VisitFool.com's IRA Centerto compare several brokers and see if you qualify for any special offers for opening a new account.
10 stocks we like better thanWal-MartWhen investing geniuses David and TomGardner have a stock tip, it can pay to listen. After all, the newsletter theyhave run for over a decade, the Motley Fool Stock Advisor, has tripled the market.*
David and Tomjust revealed what they believe are theten best stocksfor investors to buy right now... and Wal-Mart wasn't one of them! That's right -- theythink these 10 stocks are even better buys.
Click hereto learn about these picks!
*StockAdvisor returns as of December 12, 2016The author(s) may have a position in any stocks mentioned.
Jordan Wathen has no position in any stocks mentioned. The Motley Fool owns shares of and recommends Moody's. The Motley Fool recommends Nestle and WisdomTree Investments. The Motley Fool has a disclosure policy.