Equity Futures Higher as GDP Grows 2.9%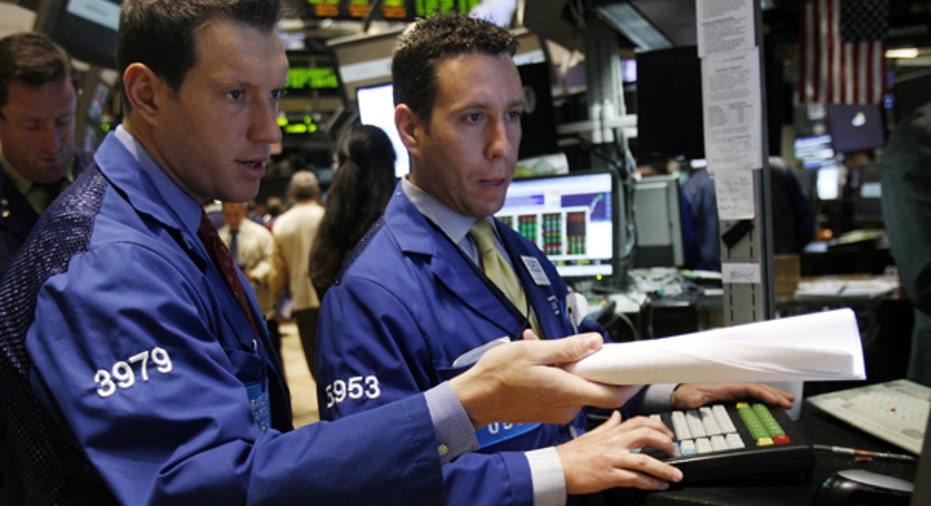 U.S. futures inched higher Friday while shares in Europe mostly fell, as investors digested the latest batch of corporate earnings and a higher-than-expected reading on the health of the U.S. economy.
Futures markets pointed to a 0.3% opening gain for the S&P 500 after Wall Street ended lower Thursday amid a sharp selloff in government bonds. The Stoxx Europe 600 slipped 0.3% recently after Asian shares broadly fell.
Futures rose slightly when the U.S. gross domestic product came in at 2.9%, above 2.5% that had been estimated by economists polled by The Wall Street Journal.
Earnings season, meanwhile, remains in full swing on both sides of the Atlantic. Reports from roughly half of the S&P 500 companies suggest earnings may grow after five consecutive quarters of declines.
But stock markets are still on track to end the month slightly lower as a variety of factors -- from the coming U.S. elections to revised expectations over central bank stimulus -- have weighed on sentiment.
Bond markets broadly steadied Friday with the yield on the 10-year U.S. Treasury edging higher to 1.856%, from 1.843% at Thursday's close, according to Tradeweb. Yields rise as prices fall.
Treasury yields are hovering around their highest level since the start of June as expectations have mounted for a rate rise from the Federal Reserve in December. More broadly, bond yields have increased across the globe amid better-than-expected growth and inflation data that investors think could cause central banks to scale back on further monetary stimulus.
Higher bond yields have weighed on parts of the stock market, such as U.S. real-estate stocks, that tend to benefit from low interest rates. Meanwhile, financial shares, which tend to profit from higher yields, have gained.
Larry Hatheway, group head of multiasset portfolio solutions at GAM Holding, said the fact equity markets haven't sold off more as bond yields have risen shows this "isn't necessarily a threat to the market."
He said: "That reflects the same sentiment about what is driving yields higher: growth" and signs of a pickup in inflation.
"This isn't a bad world for equities," Mr. Hatheway said, adding that rotating into more cyclical stocks that benefit from stronger economic growth becomes important in this environment.
In Europe, food and beverage shares led the declines after Anheuser-Busch InBev NV, the world's largest brewer, cut its revenue forecast, sending its shares down around 4%.
Investors also continued to digest the latest batch of bank earnings, with Swiss lender UBS Group AG reporting a fall in net profit in the third quarter and French bank BNP Paribas SA reporting a better-than-expected third-quarter net profit. The Stoxx Europe 600 Banks subindex was down 0.6%.
In the U.S., oil giants Exxon Mobil Corp. and Chevron Corp. are among the firms due to release results later Friday. Shares in Amazon.com Inc. fell in after-hours trading on Thursday after the online retail giant posted its lowest quarterly profit in a year.
Investors are hoping companies in the S&P 500 can avoid a sixth consecutive quarter of falling earnings from the previous-year period, which would be the longest such stretch of declines in FactSet records going back to 2008.
"Overall, the mini earnings recession is coming to an end," said Chris Jeffery, an asset-allocation strategist at Legal & General Investment Management. "That's largely about the energy and materials sectors coming out of their slump," he added.
Kevin O'Nolan, a portfolio manager at Fidelity International, said he's "mildly positive" on U.S. equities, judging that some of the factors that had eaten into corporate profits in recent quarters -- such as the fall in commodity prices and a stronger U.S. dollar -- are starting to recede.
Shares in Baker Hughes Inc. were up 7.2% in premarket trading following a Wall Street Journal report that General Electric Co. is in talks to merge its oil-and-gas business with the Houston-based company.
Shares in Google parent Alphabet Inc. were also up after the company reported a 27% increase in third-quarter profit Thursday.
Japan was the one notable bright spot in Asian markets, with the Nikkei Stock Average rising 0.6% as a weaker yen and recent gains in global bond yields lifted financial and export firms.
In currency markets, the WSJ Dollar Index, which measures the U.S. currency against a basket of others, was roughly flat after reaching its highest level since early March on Thursday.
In commodities markets, Brent crude oil prices were down 0.6% at $51.29 a barrel, while gold was down 0.2% at $1,267 an ounce.
Write to Christopher Whittall at christopher.whittall@wsj.com