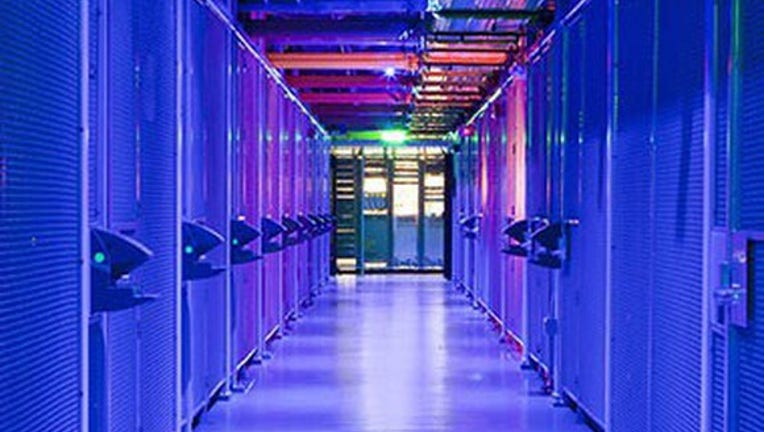 Equinix (NASDAQ: EQIX) reported fourth-quarter and full-year 2016 results after the market closed on Wednesday.
Here's how the quarter worked out for the data center operator and global interconnection specialist that's organized as a real estate investment trust (REIT) and its investors.
Equinix's key quarterly numbers
Data source: Equinix. *AFFOis a closely watched metric for companies organized as REITs, as it's a driver of payouts to shareholders. It's akin to "earnings" for REITs.
Equinix's quarterly revenue came in close to the midpoint of its guidance range of $940 million to $946 million. The company doesn't provide quarterly AFFO guidance. The quarterly year-over-year results were outsized largely due to big acquisitions Equinix made during the year. For a like-to-like comparison, investors should consider the organic revenue growth rate for 2016, discussed below. (Organic growth excludes revenue contributed by acquisitions made in the year.)
For full-year 2016, year-over-year revenue jumped 33% to $3.61 billion. Organic and constant currency growth rate was greater than 14%. Equinix's two big acquisitions, Telecity and Bit-isle, contributed revenue of $400 million and $149 million, respectively. AFFO for the year rose 30% year over year to $1.08 billion.
Image Source: Equinix.
What happened with Equinix in the quarter?
Reported recurring revenue, consisting primarily of colocation, interconnection, and managed services, of $892.4 million, a 30.1% increase over the year-ago period. Non-recurring revenue was $50.2 million.
Achieved record bookings, with particular strength in enterprise.
Added seven Fortune 500 customers and 11 Forbes Global 2000 customers. Customers now include more than one-third of the Fortune 500 and a quarter of the Forbes Global 2000 companies.
Announced a $3.6 billiondefinitive agreement topurchase 29 data centers from Verizonacross 15 metro areas in North and South America. The all-cash deal, which is expected to close in mid-2017, will increase capacity in the company's key markets, expand its presence to three new markets (Houston, Tx.; Culpeper, Va.; and Bogota, Colombia), enhance its interconnection density, and is expected to accelerate relationships in the government and energy sectors.
What management had to say
CEO Steve Smith commented in the press release on Equinix's year:
He also added his thoughts about 2017:
Looking ahead
Equinix provided first-quarter and full-year 2017 guidance. For the first quarter, it expects revenue in the range of$940 million to $946 million, which at the midpoint represents constant-currency growth of 2% over the first quarter of 2015. Equinix does not issue quarterly AFFO guidance.
Guidance for the year is as follows:
Data source: Equinix.
10 stocks we like better than EquinixWhen investing geniuses David and Tom Gardner have a stock tip, it can pay to listen. After all, the newsletter they have run for over a decade, Motley Fool Stock Advisor, has tripled the market.*
David and Tom just revealed what they believe are the 10 best stocks for investors to buy right now... and Equinix wasn't one of them! That's right -- they think these 10 stocks are even better buys.
Click here to learn about these picks!
*Stock Advisor returns as of February 6, 2017
Beth McKenna has no position in any stocks mentioned. The Motley Fool recommends Equinix. The Motley Fool has a disclosure policy.