Epipen Maker Mylan Says May Cut Jobs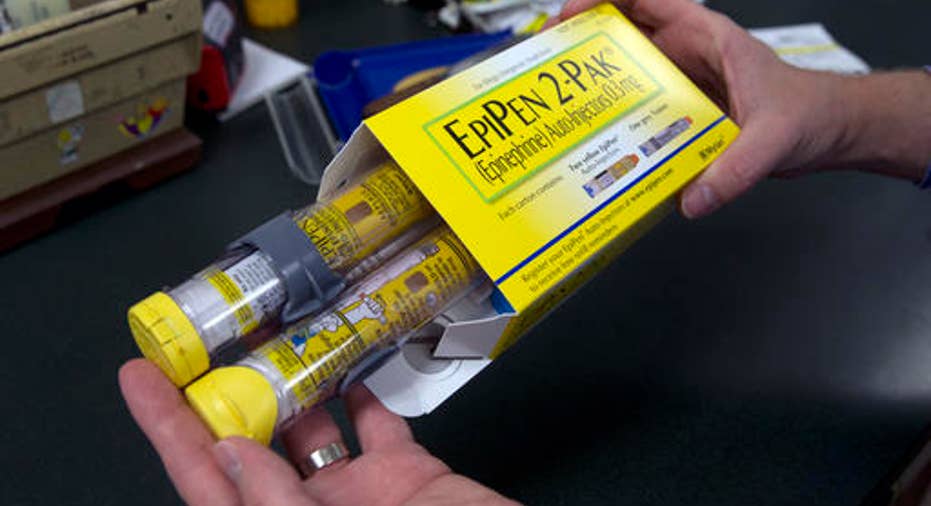 Generic drugmaker Mylan said on Wednesday it may cut less than 10 percent of its global workforce as part of a restructuring program.
Mylan has been under investigation and faced harsh criticism over steep price increases for its life-saving EpiPen auto-injector, which is used for severe allergic reactions.
The company said it would implement restructuring programs in certain locations, but did not provide further details.
Mylan has about 35,000 employees, the company's spokeswoman Nina Devlin said.
She declined to comment on the workforce reduction.
The U.S. Senate Judiciary Committee in late November postponed a hearing planned on Mylan's $465 million settlement to resolve charges that it underpaid government healthcare programs by misclassifying its EpiPen treatment.
Mylan has come under fire for raising the price of a pair of EpiPens to $600 from $100 in 2008 and the classification of EpiPen as a generic rather than a branded product, which led to significantly smaller rebates to state Medicaid programs.
Earlier in November, Mylan said that the money it set aside for the settlement had led to a third-quarter loss.
The Canonsburg, Pennsylvania-based company said it expects EpiPen to account for 6 percent of total sales in 2017.
(Reporting by Natalie Grover in Bengaluru; Editing by Martina D'Couto)