EPA cancels appearance by scientists at climate change conference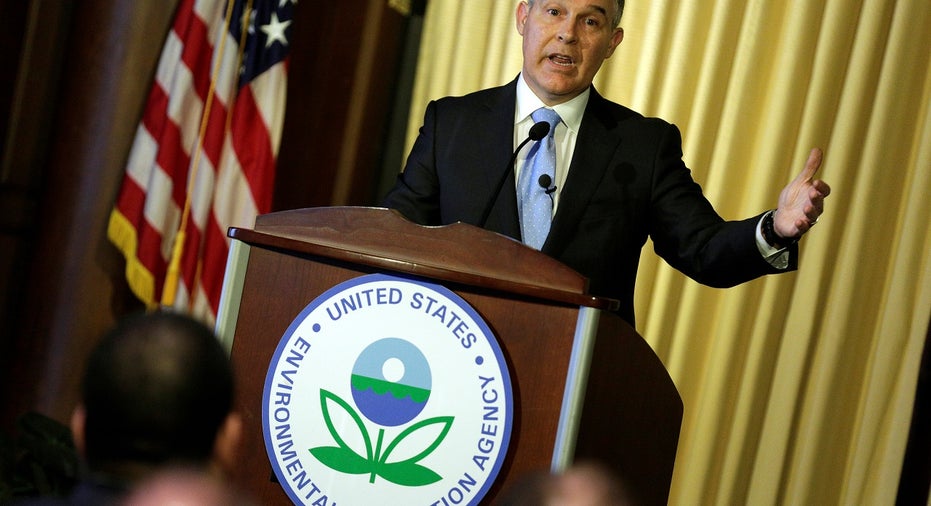 The U.S. Environmental Protection Agency has canceled plans for three of its scientists to speak on climate change at a conference in Rhode Island on Monday, an official said on Sunday.
Tom Borden, program director for the Narragansett Bay Estuary Program, confirmed that the EPA had on Friday canceled the appearance by two employees and an EPA consultant. No other EPA staff or affiliates are now scheduled to speak at the event.
The New York Times first reported the cancellations on Sunday.
The EPA gave "no specific reason" for why the scientists were not allowed to speak, Borden said. The topics of the conference had not changed, he added.
The EPA did not immediately respond to requests for comment.
The Narragansett Bay Estuary Program is one of 28 such programs funded by the EPA, according to the EPA's website. The organization is due to release a report on the state of the Narragansett Bay watershed and estuary on Monday.
The three scientists scheduled to speak included Autumn Oczkowski, an EPA research ecologist, who was due to deliver the keynote address at the meeting in Providence.
Rose Martin, an EPA postdoctoral fellow, and Emily Shumchenia, an EPA consultant, were due to speak on a panel about the biological implications of climate change, according to a program of the event published on Oct. 4.
EPA administrator Scott Pruitt has repeatedly expressed doubts about climate change and under his leadership the agency has moved to undo dozens of Obama-era climate regulations, including Obama's Clean Power Plan aimed at combating global warming.
(Reporting by Alwyn Scott; editing by Diane Craft)