EnerNOC, Inc.'s Net Loss Narrows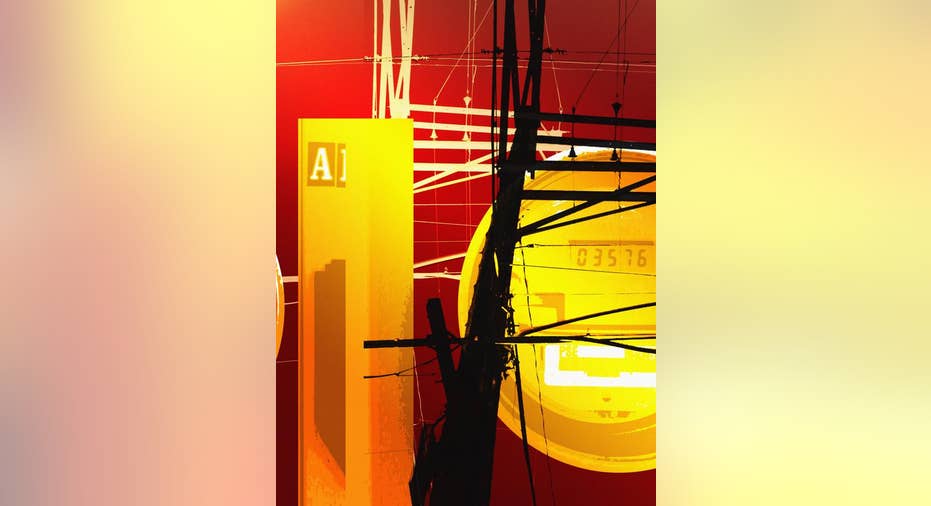 EnerNOC continues its strategic shift toward software, with the company scoring several big wins during the first quarter. That's enabling the company to narrow its loss, as well as improving its expectations for 2016.
EnerNOC results: The raw numbers
| Metric | Q1 2016 Actuals | Q1 2015 Actuals | Growth (YOY) |
| --- | --- | --- | --- |
| Revenue | $53.4 million | $50.6 million | 5.6% |
| Net income | ($40.5 million) | ($50.3 million) | N/M |
| Net income per share | ($1.41) | ($1.80) | N/M |
Data source: EnerNOC. N/M = not meaningful.
What happened with EnerNOC this quarter?EnerNOC continues to move forward on its software strategy:
EnerNOC generated $17 million in software revenue during the quarter, which was down slightly from $17.4 million in the year-ago quarter. However, software revenue was well above its guidance range of $13 million to $15 million.
Overall, annual recurring revenue from subscription softwaregrew by $2 million to $35 million, which is up 59% year over year.
Demand response revenue was solid during the quarter at $36.3 million. Not only was that above the $33.1 million it brought in during the year-ago quarter, but it was close to the high end of the company's guidance range of $33 million to $37 million.
The company also exceeded its guidance for adjusted EBITDA and net income per share. While adjusted EBITDA was a negative $27.2 million, that was an improvement from its guidance range of a negative $31 million to $34 million. Meanwhile, its net loss of $1.41 per share was also better than its guidance for a net loss between $1.72 to $1.81 per share.
EnerNOC announced that it has reached an agreement to sell its non-strategic utility services business for $14 million, with that transaction closing in the second quarter.
What management had to sayCEO Tim Healy,commenting on the company's results, said, "We've had a terrific start to 2016 and are well on track to achieving our goals for the year. ... In the first quarter, we continued to increase our subscription software revenue and average deal size, and we enhanced the full-year outlook for our demand response business through solid execution."
Driving this growth was its partnership with Eaton , which is deploying its energy intelligent software to "help improve visibility into energy spending and to continue proactively managing energy costs." Eaton now subscribes to EnerNOC's enterprise-class software at nearly 100 sites. In addition to that, the company won a three-year $6 million contract with Massachusetts for the development of its software at more than 420 sites.
Looking forwardAs a result of its stronger showing in the first quarter, EnerNOC is boosting its full-year guidance. The company now sees revenue in the range of $365 million to $395 million. While that is consistent with its prior guidance, it reflects the divestiture of the utility services business, which will reduce software revenue by $8 million. Meanwhile, the company sees its net loss shrinking, with EnerNOC now expecting a net loss per share of $2.90 to $3.25 as opposed to its prior guidance for a loss in the range of $3.50 to $3.85 per share.
The article EnerNOC, Inc.'s Net Loss Narrows originally appeared on Fool.com.
Matt DiLallo has no position in any stocks mentioned. The Motley Fool owns shares of and recommends EnerNOC. Try any of our Foolish newsletter services free for 30 days. We Fools may not all hold the same opinions, but we all believe that considering a diverse range of insights makes us better investors. The Motley Fool has a disclosure policy.
Copyright 1995 - 2016 The Motley Fool, LLC. All rights reserved. The Motley Fool has a disclosure policy.