Energy Woes Continue to Weigh on Cullen/Frost Bankers' Results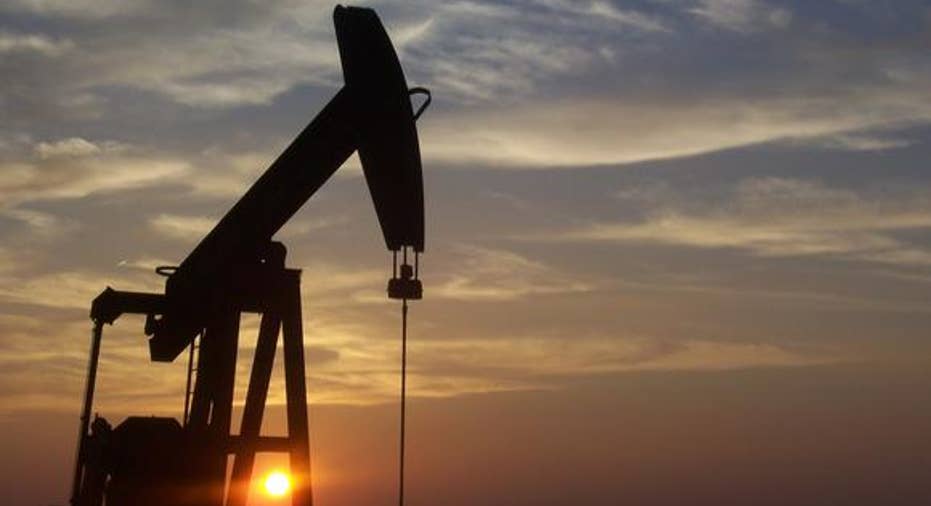 IMAGE SOURCE: SKEEZE ON PIXABAY.
The huge downturn in the energy markets has sent shock waves across the economy, and regional banks with a strong presence in energy-producing states have been hit especially hard. As a Texas-based bank,Cullen/Frost Bankers has higher-than-average exposure to the energy sector, which was a great asset when the hunt for black gold was strong, but more recently some of its oil loans have gone bustandweighed heavily on the business.
Cullen/Frost recently reported results from its first quarter. Let's dig in to see how the company is holding up against a challenging backdrop.
Cullen/Frost Bankers' first-quarter results:
| | Q1 2016 | Q1 2015 | Change % |
| --- | --- | --- | --- |
| Net interest income | $229.2 million | $216.7 million | 5.8% |
| Non-interest income | $96.1 million | $83.2 million | 15.5% |
| Net income | $68.7 million | $72.1 million | -4.7% |
| EPS | $1.07 | $1.10 | -2.7% |
DATA SOURCE: CULLEN/FROST BANKERS.
What happened with Cullen/Frost Bankers this quarter?The bank successfully grew its top line during the period, which is impressive considering its operating environment, but an uptick in its provision for loan losses put pressure on its profitability during the quarter. That caused nearly every single one of the bank's key financials ratios to deteriorate on a year-over-year basis. Here are some more details:
Return on average assets was 0.96%, down from the 1.02%
Return on equity was 9.55%, down from 10.34%
Loan losses as a percentage of total loans jumped to 1.4%, up sharply from the 0.94%
Non-performing assets more than tripled to $180 million
The provision for loan losses rose to $28.5 million from $8.2 million
Net charge-offs of $2.5 million were up slightly from $2.0 million
While the majority of the bank's results reflected the tough times it is facing, there were a few positives worth highlighting:
Net interest margin rose to 3.58%, up from the 3.41% it recorded in the year-ago period
Average deposits held steady during the period and came in at $24 billion
Average loans increased 3.8% to $11.5 billion
The company remains well capitalized as its Tier 1 and Total Risk-Based Capital Ratios at quarter's end were 12.66% and 14.39%, respectively
Misery loves companyAt least, Cullen/Frost isn't the only bank that is showing weakening fundamentals from the energy downturn. Oklahoma-basedBOK Financial also recently posted results and is also seeing huge financial pressure from its heavy energy exposure. BOK Financial's net income dropped by more than 43% -- far higher than Cullen/Frost's decline -- as its provision for loan losses also jumped substantially year over year.
For comparison purposes, BOK Financial said that it was reserving against 1.5% of total loans, which is in line with Cullen/Frost's results.
What management had to sayCullen/Frost Chairman and CEO Phil Green acknowledge that his bank is facing a challenging time, but did his best to assure investors that the bank can continue to operate in this tough environment. Green also reminded investors that Texas's economy is still healthy even with the downturn. Green stated:
Green also said that the company sold off some of its uninsured municipal bonds during the quarter, which should help to reduce the bank's risk.
Looking forwardOil prices have rebounded sharply from their February lows, so it's possible that the worst of the energy downturn is behind us. But since there's no way to know that for sure, it's good to see that Cullen/Frost is still bracing itself for more pain ahead.
Investors should keep in mind that this isn't the first time the company has faced a challenge as this bank has been in business for 148 years. As Green reminded investors:
The article Energy Woes Continue to Weigh on Cullen/Frost Bankers' Results originally appeared on Fool.com.
Brian Feroldihas no position in any stocks mentioned.Like this article? Follow him onTwitter where he goes by the handle@Longtermmind-setor connect with him onLinkedInto see more articles like this.The Motley Fool recommends Cullen/Frost Bankers. Try any of our Foolish newsletter services free for 30 days. We Fools may not all hold the same opinions, but we all believe that considering a diverse range of insights makes us better investors. The Motley Fool has a disclosure policy.
Copyright 1995 - 2016 The Motley Fool, LLC. All rights reserved. The Motley Fool has a disclosure policy.