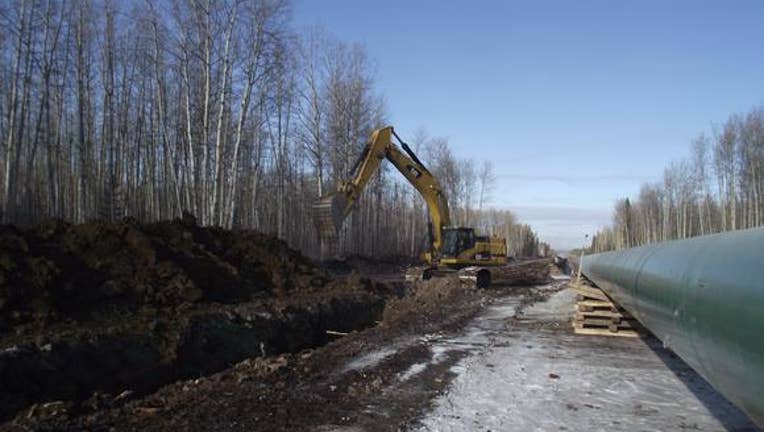 Image Source: Flickr user jasonwoodhead23.
While the market continues to worry that Chesapeake Energy's debt load will ultimately sink the company, its midstream vendors Energy Transfer Equity and Williams Companies have quite the opposite view. Their willingness to renegotiate midstream contracts and exchange short-term cash flow for long-term volume growth implies that they believe Chesapeake Energy will be around for the long term.
A shrewd negotiatorOn Chesapeake Energy's fourth-quarter conference call, CEO Doug Lawler detailed a number of steps the company has taken to address its pressing financial issues. Among those steps were initiatives to improve its operational leverage and the commitments the company has to its midstream partners. On that item, Lawler noted that:
As Lawler notes, Chesapeake Energy was able to renegotiate two key midstream contracts with Williams Companies and its affiliated MLP, Williams Partners , last year. In doing so, it was able receive near-term cost relief in exchange for long-term volume growth on two of Williams' systems. Meanwhile, Williams basically traded margin today for volume tomorrow in a bet that Chesapeake Energy would thrive in the future and be able to grow its production in those two key basins.
In addition to those agreements, the company more recently entered into agreements with Energy Transfer Equity and its affiliated MLP, Energy Transfer Partners , for similar near-term cost relief. In renegotiating those contracts, Energy Transfer gave up near-term cash flow on some of its pipelines in exchange for additional business in some of its other operating areas.
Lending a helping hand to be the partner of choiceFor Energy Transfer, the decision to work with Chesapeake Energy to help it though its current pain was made with a longer-term focus in mind. In discussing why these moves were made, COO Marshall McCrea noted on the company's recent conference call that: "There's always some lemonade with the lemons. And that's what we try to do."
Turning a sour situation into a sweeter long-term opportunity is something Energy Transfer prides itself in doing. In discussing that and this agreement, McCrea noted that:
In other words, Energy Transfer was more than willing to take a short-term hit to its cash flow, and provide some relief to Chesapeake Energy in exchange for long-term cash-flow opportunities via the contract extensions. In a sense, it's betting that Chesapeake Energy not only survives, but thrives in the future, so that it can fulfill those commitments. McCrea went so far as to say that Energy Transfer does indeed "believe [Chesapeake] will make it through these tough times." Further, Energy Transfer looks forward to being Chesapeake Energy's "partner of choice" when it's in the position to drill out some of the premiere acreage it has under control as conditions improve.
In a lot of ways, Energy Transfer Equity is really positioning itself to be the partner of choice for Chesapeake Energy because it's in the process of acquiring Williams Companies and its big stake in Williams Partners, which leans heavily on Chesapeake Energy for its own earnings. In fact, 20% of Williams Partners gathering and processing revenue representing more than $2 billion annually comes from Chesapeake Energy, which is partially the result of acquiring Chesapeake Energy's former midstream subsidiary. Given that deal and its own exposure, Energy Transfer Equity needs a strong Chesapeake Energy in order to drive its own future growth.
Investor takeawayEnergy Transfer Equity is betting on Chesapeake Energy not only surviving the downturn, but thriving in the years ahead. It's doing what it can to help Chesapeake during its current rough patch, in hopes that its helping hand will be rewarded down the road with new business opportunities as Chesapeake Energy grows. It clearly sees a lot of potential in Chesapeake Energy, and wants to help make sure that the potential is realized so that it can profit alongside Chesapeake.
The article Energy Transfer Equity LP Is Betting Big on Chesapeake Energy Corporations Future Success originally appeared on Fool.com.
Matt DiLallo has no position in any stocks mentioned. The Motley Fool has no position in any of the stocks mentioned. Try any of our Foolish newsletter services free for 30 days. We Fools may not all hold the same opinions, but we all believe that considering a diverse range of insights makes us better investors. The Motley Fool has a disclosure policy.
Copyright 1995 - 2016 The Motley Fool, LLC. All rights reserved. The Motley Fool has a disclosure policy.