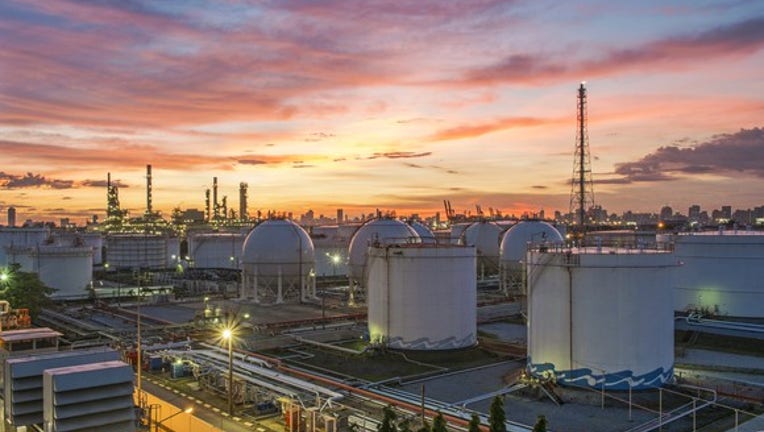 Image source: Getty Images.
What happened
Oil prices tumbled this week because of renewed fears that OPEC wouldn't follow through on its agreement to cut and cap output. That was after its production reached a new record last month. But despite the slump in the oil market, energy stocks had a different fuel to drive them higher this week: the unexpected election of Donald Trump as president. That fueled huge rallies in several segments because of the specific policies he plans to enact as president. Among the leading gainers, according to data fromS&P Global Market Intelligence,wereArch Coal (NYSE: ARCH), Foresight Energy (NYSE: FELP), CVR Energy (NYSE: CVI), Energy Transfer Partners (NYSE: ETP), and Energy Transfer Equity (NYSE: ETE):
ARCH Price data by YCharts
So what
The Trump victory is good news for coal stocks Arch Coal and Foresight Energy, because he said he would end the "war on coal." He plans to do so by enacting several pro-coal policies, including lifting the moratorium on coal leasing on federal lands, rescinding several regulations that have negatively affected the coal industry, and promoting clean coal power generation. These policy initiatives could fuel more demand for coal and improve producer profitability.
Independent refining companies, including CRV Energy, also spiked this week in the wake of the Trump win. That's because Trump promised to lift many of the regulatory burdens that have plagued American energy companies in recent years, including the problematic renewable fuel standard program. CRV Energy's refining arm is one of several to complain about that program. Last quarter, its CEO said the "exorbitant costs of renewable identification numbers under the broken renewable fuel standard program" hurt its results and is punishing the company even though it has done nothing wrong. Given Trump's pledge to ease these regulations, it should remove the impact of this massive headwind on CVR Energy's refining arm.
Trump's America-first energy plan would put the country on the path toward energy independence. That means we would need more pipelines to bring oil and gas from production basins to market centers, including Energy Transfer Partners' contested Bakken Pipeline. As such, Trump's win means its oil pipeline will probably move forward. Meanwhile, Trump's plan will likely drive demand for additional pipeline projects, which opens the door for Energy Transfer Equity's pipeline subsidiaries to capture some of these opportunities in the future.
Now what
Trump's win could reinvigorate America's coal industry, ease burdens on independent refiners, and make it easier for pipeline companies to construct projects. That has the potential to fuel more profits to the companies operating in each of those sectors, which is why their stock prices surged this week. But investors need to be careful before jumping into these stocks just because of the election outcome, as Trump might not be able to do everything he would like. And even if he does, not everything will work out as hoped for with these companies. Instead, investors need to continue to take a measured approach and focus on the long-term outlook until it's evident what impact the new president can have on the energy industry.
Forget the 2016 Election: 10 stocks we like better than Energy Transfer Partners Donald Trump was just elected president, and volatility is up. But here's why you should ignore the election:
Investing geniuses Tom and David Gardner have spent a long time beating the market no matter who's in the White House. In fact, the newsletter they have run for over a decade, Motley Fool Stock Advisor, has tripled the market.*
David and Tom just revealed what they believe are the ten best stocks for investors to buy right now... and Energy Transfer Partners wasn't one of them! That's right -- they think these 10 stocks are even better buys.
Click here to learn about these picks!
*Stock Advisor returns as of November 7, 2016
Matt DiLallo has no position in any stocks mentioned. The Motley Fool has no position in any of the stocks mentioned. Try any of our Foolish newsletter services free for 30 days. We Fools may not all hold the same opinions, but we all believe that considering a diverse range of insights makes us better investors. The Motley Fool has a disclosure policy.