Energy companies lead US stocks mostly higher in early trade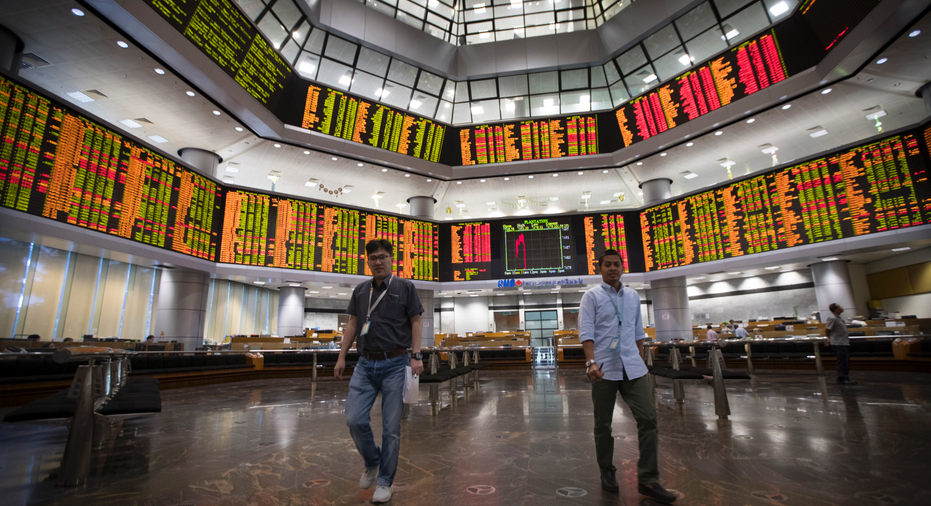 The major U.S. stock indexes were mostly higher in early trading Tuesday, led by gains in energy companies as the price of U.S. crude oil jumped above $75 a barrel. Technology stocks lagged. Volume was light during the half-day trading session ahead of the Independence Day holiday.
KEEPING SCORE: The S&P 500 index rose 6 points, or 0.3 percent, to 2,733 as of 10:05 a.m. Eastern Time. The Dow Jones Industrial Average gained 92 points, or 0.4 percent, to 24,399. The Nasdaq slipped 3 points, or 0.1 percent, to 7,564. The Russell 2000 index of smaller-company stocks picked up 6 points, or 0.4 percent, to 1,661. U.S. markets are scheduled to close at 1 p.m. ET ahead of Wednesday's Independence Day holiday.
OIL RALLY: Energy futures rebounded. Benchmark U.S. crude added $1.16, or 1.6 percent, to $75.10 a barrel in New York. Brent crude, used to price international oils, gained $1.05, or 1.4 percent, to $78.35.
Energy stocks got a boost from the pickup in oil prices. Newfield Exploration rose 2.9 percent to $30.55 and Marathon Oil added 3.4 percent to $21.37.
SOUP TALK: Campbell Soup climbed 4.1 percent to $41.95 after the New York Post reported an activist investor in in talks with shareholders about potentially selling the company.
COMFORTABLE OUTLOOK: Herman Miller jumped 10.2 percent to $37.95 after the furniture maker's latest quarterly results topped Wall Street's expectations. The company also issued a strong sales forecast.
TECH SLUMP: Technology stocks were among the laggards in early trading. Facebook slid 2.1 percent to $193.19.
TRADE TENSIONS: Investors continued to monitor trade tensions between the U.S. and other major economies. The U.S. will start imposing a 25 percent tariff on $34 billion worth of Chinese imports on Friday. It won't target 284 other items, worth $16 billion, until it gathers further public comments. China is expected to strike back with tariffs on a similar amount of U.S. exports. The Trump administration is also identifying an additional $200 billion in Chinese goods for 10 percent tariffs, which could take effect if Beijing retaliates.
BOND YIELDS: Bond prices rose. The yield on the 10-year Treasury held fell to 2.86 percent from 2.87 percent late Monday.
CURRENCIES: The dollar fell to 110.71 yen from 110.86 yen on Monday. The euro strengthened to $1.1647 from $1.1610.
MARKETS OVERSEAS: Major stock indexes in Europe notched gains. Germany's DAX rose 1.2 percent as German leaders put to rest fears that a weekslong dispute on migration may topple Chancellor Angela Merkel's fourth government. France's CAC 40 added 1.1 percent and Britain's FTSE 100 gained 1.1 percent.
In Asia, Hong Kong's Hang Seng closed 1.4 percent lower, while Japan's benchmark Nikkei 225 index lost 0.1 percent. South Korea's Kospi added 0.1 percent. Australia's S&P/ASX 200 rose 0.5 percent after the Reserve Bank of Australia kept its 1.5 percent benchmark interest rate unchanged.