Encana Corp Stock Surged More Than 100% in 2016. Does It Have Anything Left for 2017?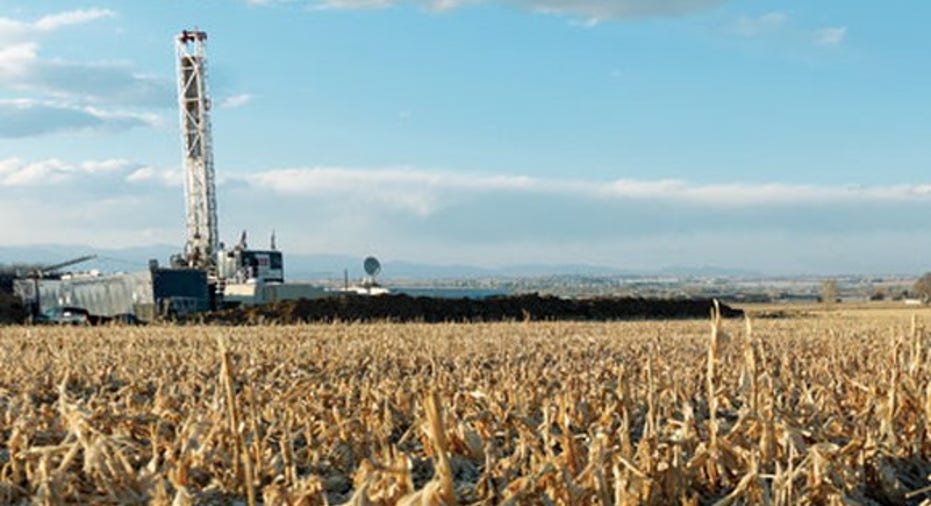 Image source:Copyright Encana Corporation. All rights reserved.
Encana (NYSE: ECA)stock went on an epic run last year, ending up a remarkable 128.8%. That rebound helped the company recover most of its losses from a disastrous 2015 when its stock sank 63%. While the company probably will not double again in 2017, it has a vast inventory of lucrative drilling sites and a significantly improvedbalance sheet, which could fuel even more gains, especially if it can find a way to exceed expectations.
Here's what fueled last year's rebound
Encana had three objectives for 2016: Drive down costs, finish repositioning the portfolio, and strengthen the balance sheet. The company accomplished all three goals with the stroke of the pen by agreeing to sell its Gordondale assets to Birchcliff Energy (TSX: BIR) for 625 million Canadian dollars. In doing so, it parted with an asset that was non-core to its long-term plans and brought in cash that strengthened the balance sheet, while transferring CA$100 million of midstream and downstream commitments to Birchcliff Energy.
The company took additional steps toward achieving those objectives last year, including closing the long-delayed $900 million sale of its DJ Basin assets, undertaking a public stock offering to raise $1.15 billion in cash, and pushing down costs, which by the third quarter had fallen 30% year over year. As a result of these efforts, Encana's net debt declined by $2 billion while its reshaped portfolio of four core low-cost assets position it to deliver steady growth at current commodity prices.
With its transformation complete, Encana announced a new five-year growth plan in early October. The pillar of that strategy is the company's inventory of 10,000 premium return well locations, which it defines as wells that can generate a 35% after-tax rate of return at flat $50 oil and $3 natural gas. Encana believes that this inventory can fuel 60% production and 300% cash flow growth by 2021 within cash flow at flat $55 oil and $3 natural gas.
Image source:Copyright Encana Corporation. All rights reserved.
Here's what Encana sees on the horizon
Encana immediately started working on its new growth plan at the end of last year so it could get a head start on 2017. At that time, it expected that production from its four core areas would increase 15% to 20% this year while its corporate margin would widen to $8 per barrel of oil equivalent (BOE). However, the company is already ahead of schedule and now expects production to be at the upper end, or exceed, guidance while its margin should expand to $10 per BOE.
Given that Encana is so early in its plan, there's certainly more upside potential as it continues ramping up. We have already seen that at leading shale producer EOG Resources (NYSE: EOG). Last August the company put out its initial 2020 oil growth forecast, where it projected 10% compound annual crude production growth at $50 oil, which could expand to 20% annually if crude averaged $60 per barrel. However, in November EOG Resources revised those growth rates up to 15% and 25% annually at $50 and $60 oil, respectively. Driving that quick revision were continued improvements in capital efficiency as well as the acquisition of Yates.
It is entirely possible that Encana could upwardly revise its long-term growth plan before the end of 2017. One potential driver is its ability to improve drilling returns. For example, EOG Resources defines its premium wells differently than Encana. Its baseline is wells that can achieve a 30% after-tax rate of return at $40 oil, which is a higher hurdle rate than Encana's 35% return at $50 oil. If Encana can improve its hurdle rate to EOG's level, it could grow faster than expected during the five-year plan, which might drive its stock even higher.
Investor takeaway
Encana rebounded sharply last year, fueled by significant improvements in its cost structure, balance sheet, and portfolio. While the company does not need quite the same dramatic transformation this year, it still has untapped upside should it deliver further improvements to drilling returns. If it can achieve premium returns on par with EOG Resources, investors might give Encana's stock a premium valuation.
10 stocks we like better than Encana When investing geniuses David and Tom Gardner have a stock tip, it can pay to listen. After all, the newsletter they have run for over a decade, Motley Fool Stock Advisor, has tripled the market.*
David and Tom just revealed what they believe are the 10 best stocks for investors to buy right now... and Encana wasn't one of them! That's right -- they think these 10 stocks are even better buys.
Click here to learn about these picks!
*Stock Advisor returns as of January 4, 2017
Matt DiLallo has no position in any stocks mentioned. The Motley Fool owns shares of EOG Resources. The Motley Fool has a disclosure policy.