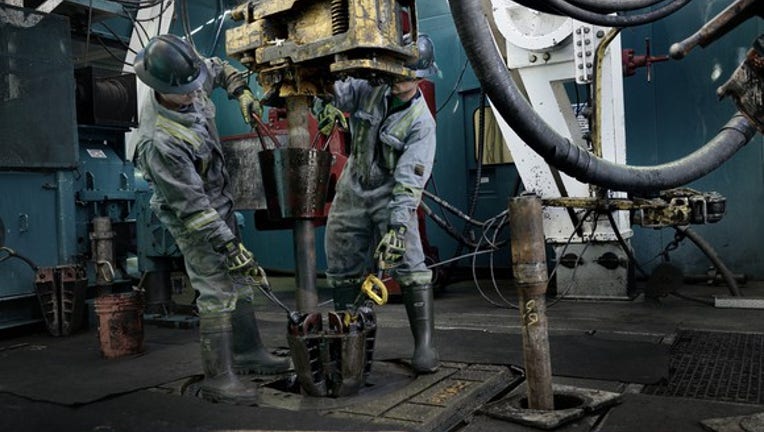 Image source: Getty Images.
Encana (NYSE: ECA) recently put out an ambitious five-year growth plan that will see the shale driller grow its production 60% by 2021 at a flat $55 oil price. That said, as impressive as that growth might be, what stood out about the company's plan is its expectation that it can grow cash flow by an eye-popping 300% over that same time frame. Fueling that growth is the company's focus on drilling wells that increase its margins as opposed to just production.
Drilling down into the plan
On Encana's third-quarter conference call, CEO Doug Settles pointed out that the company intends to concentrate on drilling premium wells, which can generate at least a 35% after-tax rate of return at flat $50 oil and $3 gas. In several ways, the plan matches that of leading shale driller EOG Resources (NYSE: EOG), which also plans to focus its drilling efforts on premium wells. However, in EOG Resources' case, its premium wells have a higher hurdle rate of at least a 30% after-tax rate of return at flat $40 oil. In fact, at $50 oil, EOG's premium wells have a minimum return of 60%. That said, the reason Encana, and EOG for that matter, are focusing on premium drilling locations is because these wells deliver exceptional returns at lower oil prices, enabling them to improve margins and cash flow.
Speaking of margins, Settles would go on to note that Encana expects its total corporate margin to double over the next five years. He then discussed why this matters to the company and investors by saying:
To put it another way, because the company cannot just start from scratch and offer investors the opportunity to capture the full upside of these more lucrative wells, it is focusing on using them to improve the company as a whole. That will take time, but in the end, Encana believes it will be much more profitable in five years because it is concentrating on the highest-value opportunities across its four core assets.
Image source: Copyright Encana Corporation. All rights reserved.
Drilling for margins
To double its margins, Encana will drill the most wells in basins where it can get the highest impact. Because of that, the company only intends to invest enough capital into its core Eagle Ford and Duvernay positions to keep production relatively flat over the next few years. That said, even flat production from those regions is positive because these are still high-value wells. Meanwhile, the bulk of its capital dollars will go into the oil-rich Permian Basin and the liquids-rich areas of the Montney play because it can achieve even higher margins in those two regions. Further, in focusing on growing in those liquids-rich plays, the company will continue to shift its production mix away from gas and toward a balance between gas and liquids by 2021:
Data source: Encana Corp. Chart by Author. Note: Figures in barrels of oil equivalent per day.
By doing so, the company's corporate margin will slowly rise, with the increase in oil production alone expected to boost margins by $2 per barrel of oil equivalent (BOE) over the next few years. Meanwhile, its growing scale and falling corporate costs will deliver another $6 per BOE improvement in margins. Add it up, and Encana expects its total corporate margin to improve from the current rate of around $8 per BOE to $16 per BOE by 2021.
Investor takeaway
Several oil companies have released ambitious growth plans focused on delivering robust production growth in the years ahead. Encana, though, wants investors to know that its growth plan is different because it's not growing because it can, but because that growth will create value by accelerating cash flow growth. The key to that strategy is improving its margins, which it can do by concentrating on drilling its highest-value premium locations.
10 stocks we like better than EnCana When investing geniuses David and Tom Gardner have a stock tip, it can pay to listen. After all, the newsletter they have run for over a decade, Motley Fool Stock Advisor, has tripled the market.*
David and Tom just revealed what they believe are the 10 best stocks for investors to buy right now...and EnCana wasn't one of them! That's right -- they think these 10 stocks are even better buys.
Click here to learn about these picks!
*Stock Advisor returns as of November 7, 2016.
Matt DiLallo has no position in any stocks mentioned. The Motley Fool owns shares of EOG Resources. Try any of our Foolish newsletter services free for 30 days. We Fools may not all hold the same opinions, but we all believe that considering a diverse range of insights makes us better investors. The Motley Fool has a disclosure policy.