Empire State Manufacturing Plunges into Contraction in May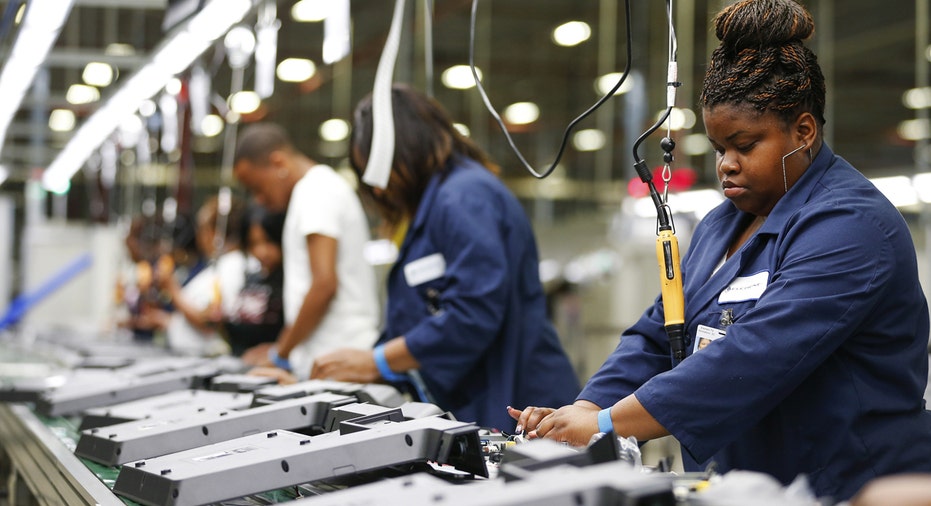 Factory activity across New York state unexpectedly contracted in May after climbing for two consecutive months, the latest sign that headwinds remain for the manufacturing sector.
The Empire State's business conditions index tumbled to -9.0 this month from 9.6 in April. Results below zero represent contraction.
The gauge had reflected contracting activity for seven straight months before improving in March, and then picked up steam to hit the best level in a year last month.
Economists surveyed by The Wall Street Journal expected the index to give up ground in May but remain in positive territory at 5.0.
The New York area report is the first in a string of manufacturing surveys conducted by regional Federal Reserve Banks, looked to by economists and traders for clues about the health of the national economy.
American factory activity has been pinned down by weaker global demand, a strong dollar that makes U.S. goods less competitive abroad and an energy price rout that has prompted budget cuts across the oil space. Signs of renewed demand emerged in March, and producers in April signaled further -- albeit modest -- improvement.
But many economists and factory owners have said that while a break in the dollar's climb and stabilization in oil and the Chinese economy have helped conditions in recent months, the sector isn't out of the woods.
"The weak-looking Empire State headline index does not change our view that last year's deterioration in manufacturing is over, but that a real recovery has not yet begun," said Pantheon Macroeconomics chief economist Ian Shepherdson.
A drop in demand pulled the New York index lower this month. New orders fell 17 points, from the best level in about a year and a half, to -5.54. Shipments also fell back below the expansion threshold, dropping 12 points to -1.94. Meanwhile, producers reported lower selling prices, sending a subindex of prices received down by six points to -3.13. Head counts held steady, but employees worked fewer hours during the month.
Despite the pullback in activity, producers across New York remained cautiously optimistic that conditions would improve in the coming months, leaving a six-moth outlook gauge little changed from April.
Write to Lisa Beilfuss at lisa.beilfuss@wsj.com