Empire State Manufacturing Increased in April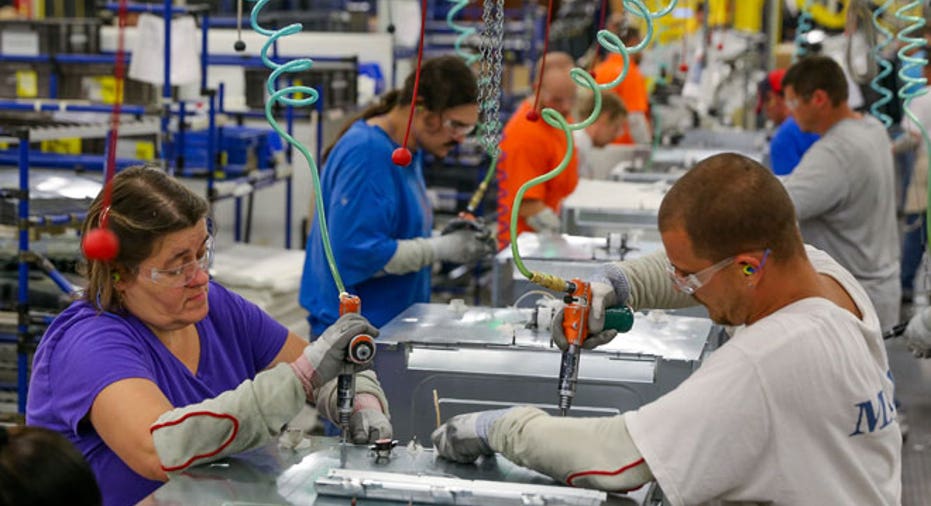 Factory activity across New York state gained steam in April, rising to the best level in more than a year and underpinning hopes that the struggling manufacturing sector has turned the corner.
The Empire State's business conditions index rose to a much better-than-expected 9.6 this month, building on the improvement reported in March when the gauge broke a seven-month streak of contraction.
Economists surveyed by The Wall Street Journal expected the index to inch modestly higher to 2.
The New York area report is the first in a string of manufacturing surveys conducted by regional Federal Reserve banks, looked to by economists and traders for clues about the health of the national economy.
In March, producers across the country reported a resurgence in demand after months of falling orders and curtailed production. A halt in the dollar's climb helped exporters by relieving some competitive pressure, and a stabilization in the price of oil sparked hope that the big hit to spending budgets across the energy patch was abating.
Demand continued to rise across New York state this month, the New York Fed said, with a measure of new orders rising two points to 11.1. Shipments, in turn, continued to rise, though at a slightly slower clip than in March.
Producers expressed growing optimism that the trend would continue. Respondents sent a gauge of expectations over general business conditions looking out six months up four points to 29.4, its third straight increase and the best level this year. Anticipation of higher shipments paced the way higher, and respondents signaled a pick up in spending plans as conditions recover.
As demand resurfaced, manufacturers also saw their pricing power improve, albeit modestly. For the first time since January, prices received edged higher. Still, owners remain restrained in their outlook for future price increases even as they expect prices paid to climb in the coming month, suggesting growing pressure on profit margins.
Employees in the manufacturing sector saw a slight uptick in jobs this month. Employment tends to lag activity and producers appear to be waiting for confirmation that the worst is over before they more aggressively hire. Looking ahead, owners said they expect to grow payrolls at a pace that is roughly unchanged over the past three months.
Write to Lisa Beilfuss at lisa.beilfuss@wsj.com