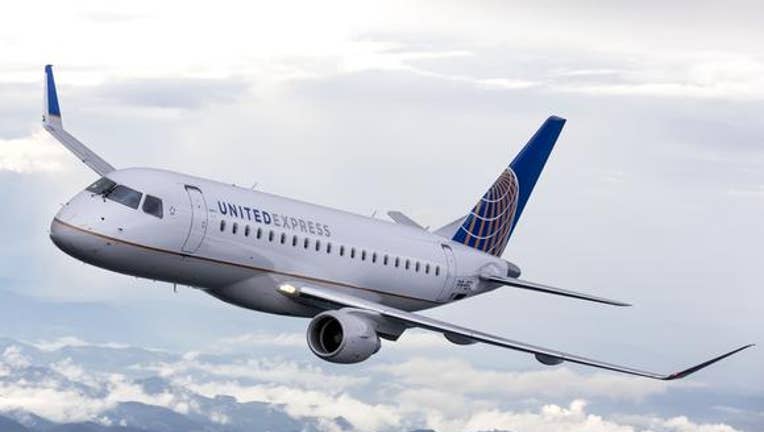 Republic operates as a regional carrier for several major airlines. Image Source: Embraer.
What: Shares of aircraft manufacturerEmbraer SA (ADR) are down 10.7% at 11:45 a.m. EST on March 3, following release of the company's fourth quarter financial results.
So what: Embraer reported a relatively solid quarter, though it came up short of Wall Street analyst expectations (or did the analysts expect too much?), the drop is tied to a few different things.
The impact -- or concerns of what the impact will be -- of the Chapter 11 bankruptcy filing ofRepublic Airways Holdingsis playing a role. Embraer recorded nearly $101 million in provisions related to the Republic bankruptcy. These provisions are tied to Republic's current fleet of Embraer jets, specifically its fleet of 50 ERJ145 aircraft. There's also concern that the Republic bankruptcy could cost Embraer sales, with 24 aircraft in its backlog on order from Republic expected to be delivered this year and next. From the earnings release:
However, Embraer's total firm backlog includes over 500 aircraft, worth almost $16 billion in revenue, so even if Republic's bankruptcy drags on, the total impact should be relatively minor in the big picture. Furthermore, as fellow Fool (and airline expert) Adam Levine-Weinberg pointed out recently, Embraer's regional jets are relatively profitable aircraft, and even if the orders from Republic were to be cancelled or delayed, other airlines would almost certainly soak up those orders in the short-term.
The other concern seems to be over the macroeconomic environment in Brazil, where Embraer is based. Brazil's economy continues to struggle, and double-digit inflation is pushing up the company's costs, which could weigh on profits in the near term.
Now what: There are some near-term macro pressures for Embraer, but demand for the types of aircraft it produces -- particularly for commercial and corporate customers -- remains strong, and is expected to remain strong for the next several years.
That's not to say that there won't be some short-term pain, but that the market's reaction may be more speculative than what the actual impact will be. Stay tuned for more in-depth earnings analysis on Embraer in coming days.
The article Embraer SA (ADR) Stock Down 10% on Earnings: Here's What You Need To Know originally appeared on Fool.com.
Jason Hall has no position in any stocks mentioned. The Motley Fool recommends Embraer-Empresa Brasileira. Try any of our Foolish newsletter services free for 30 days. We Fools may not all hold the same opinions, but we all believe that considering a diverse range of insights makes us better investors. The Motley Fool has a disclosure policy.
Copyright 1995 - 2016 The Motley Fool, LLC. All rights reserved. The Motley Fool has a disclosure policy.