Embattled Drugmaker Mylan's Earnings Disappoint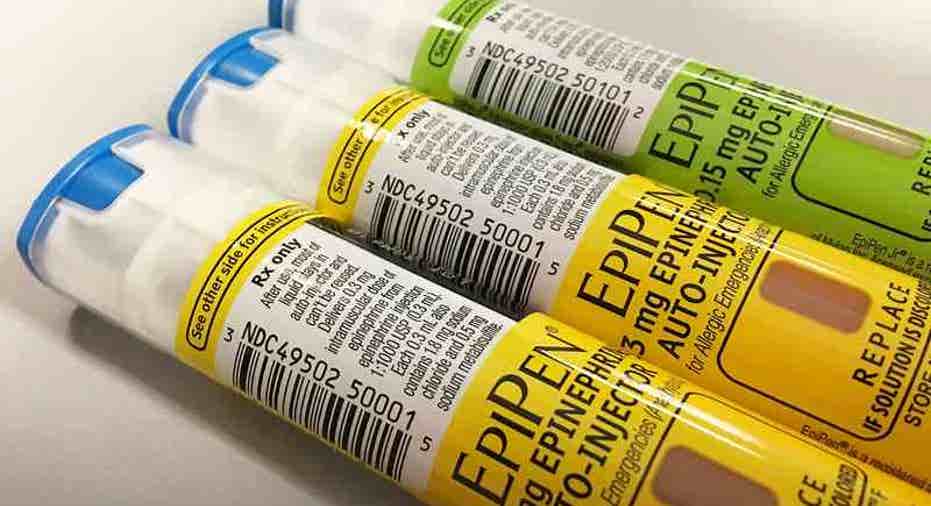 Generic drugmaker Mylan NV, which is under investigation and has faced harsh criticism over steep price increases for its EpiPen emergency allergy treatment, on Wednesday reported a third-quarter loss due to the cost of a proposed settlement with the U.S. government.
Mylan posted a net loss of $119.8 million, or 23 cents per share, compared with a profit of $428.6 million, or 83 cents per share, a year ago.
The company has said it agreed to terms of a settlement set at $456 million. However the U.S. Department of Justice and other agencies have yet to confirm any such agreement.
Excluding items, such as the settlement expense, Mylan said it had adjusted earnings of $1.38 per share. Analysts on average expected $1.45, according to Thomson Reuters I/B/E/S.
Mylan stuck with its recently lowered full-year forecast for adjusted earnings of $4.70 to $4.90 per share, and maintained its 2018 earnings projection of $6 per share.
Revenue for the quarter of $3.06 billion was just short of Wall Street estimates of $3.12 billion.
Specialty unit sales, which include EpiPen, fell 4 percent to $418.7 million, due to lower demand caused by the timing of wholesaler purchases.