Ellie Mae Finishes 2016 Strong, Sees More Growth Ahead in 2017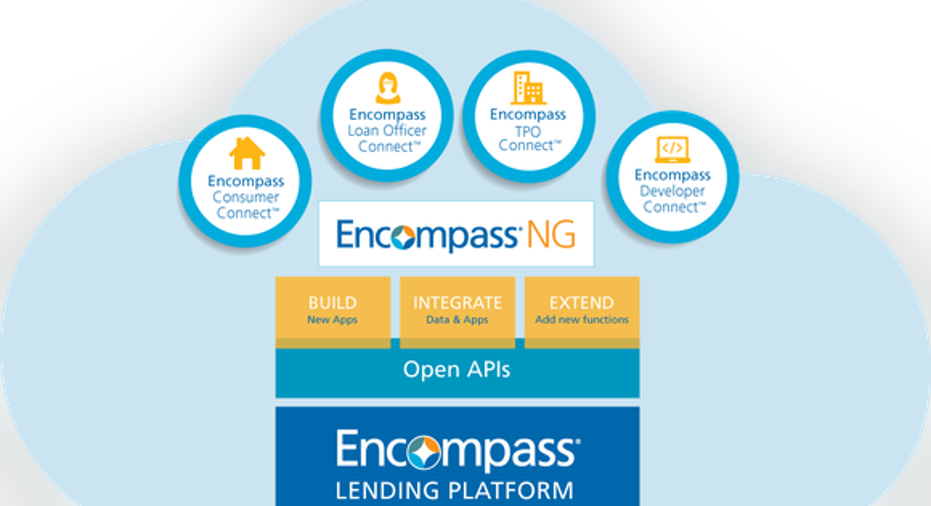 When an industry is booming, companies that can make it easier for its major players to be as efficient as possible find their products in high demand. That's the situation that Ellie Mae (NYSE: ELLI) faces right now because high levels of mortgage activity has financial companies looking to use its proprietary software to facilitate greater loan volume and maximize their business potential.
Coming into Thursday's fourth-quarter financial report, Ellie Mae investors were looking forward to continuing strong growth from the mortgage-management software company. As we've seen before, Ellie Mae did even better than most had expected, and it sees positive momentum going forward, as well.
Let's look more closely at Ellie Mae's quarterly results to see how the company fared and whether the future is bright.
Image source: Ellie Mae.
Ellie Mae sees revenue, profit soar
Ellie Mae's fourth-quarter results were phenomenal. Revenue jumped by almost half, to $96.2 million, easily topping the $89 million consensus forecast among those following the stock. Net income more than doubled, to $10.9 million, and after making adjustments for various extraordinary items, adjusted earnings of $0.57 per share was $0.08 better than most investors had expected.
Taking a closer look at the numbers, Ellie Mae remains in high-growth mode. The number of active users of its Encompass mortgage-management platform climbed 21% year over year, to more than 164,600, and total contracted user counts rose to 216,000, which was a new record for the company.
Total seat bookings weighed in at 12,000 for the quarter. Revenue per average user was up by nearly a quarter from year-ago levels, at $587, and although that was down sequentially from the third quarter, it shows that even during a somewhat less active period in the mortgage market, Ellie Mae remains an important part of mortgage lenders' operations.
Good discipline on the cost front is also helping Ellie Mae maximize its profit growth. Sales and marketing costs were up by more than a third, but increases were at a slower pace than overall revenue. Similarly, overhead expenses climbed 30%, which was well within Ellie Mae's means.
The biggest jump on the expense line came from research and development. Those expenditures should contribute to improvements in Ellie Mae's products in the future that could produce even greater growth.
CEO Jonathan Corr noted how Ellie Mae seems to be enjoying favorable conditions on all fronts. Growth "was driven by increased mortgage volume, the addition of new Encompass users, and the adoption of our services," Corr said, and the CEO also noted how much success the company has had in bringing on new clients during a strong period for the industry.
Can Ellie Mae keep climbing in 2017?
Ellie Mae has no doubts that its momentum will continue into this year. As Corr stated, "With lenders recognizing the power of the Encompass Lending Platform to increase productivity and efficiency, we expect to see solid growth in 2017 as newer customers ramp loan production on our platform." In addition, the company is looking at the coming rollout of Encompass NG, along with the ongoing introduction of the Encompass Connect solutions suite to add even more value for its customer base.
The outlook that Ellie Mae has is similarly optimistic. The mortgage-software company expects revenue of between $92 million and $93 million in the first quarter, which is consistent with the expectations that investors currently have. Adjusted earnings of $0.21 would be well below the consensus forecast, but Ellie Mae was quick to note that the company has adopted new standards for making adjustments to GAAP (generally accepted accounting principles) net income that will result in an income tax provision of between $6.4 million and $6.9 million.
After accounting for that change, Ellie Mae's guidance looks more favorable, at $0.39 per share. Similarly, for the full 2017 year, Ellie Mae expects sales of $433 million to $440 million and adjusted net income of $1.79 to $1.92 per share before the tax adjustment, or $2.40 to $2.57 per share.
Investors were quite pleased with Ellie Mae's results, and the stock climbed 5% in after-hours trading following the announcement. As long as the mortgage market remains strong, Ellie Mae is putting itself in a position to maximize growth by riding the market's coattails.
10 stocks we like better than Ellie MaeWhen investing geniuses David and Tom Gardner have a stock tip, it can pay to listen. After all, the newsletter they have run for over a decade, Motley Fool Stock Advisor, has tripled the market.*
David and Tom just revealed what they believe are the 10 best stocks for investors to buy right now... and Ellie Mae wasn't one of them! That's right -- they think these 10 stocks are even better buys.
Click here to learn about these picks!
*Stock Advisor returns as of February 6, 2017
Dan Caplinger has no position in any stocks mentioned. The Motley Fool owns shares of and recommends Ellie Mae. The Motley Fool has a disclosure policy.