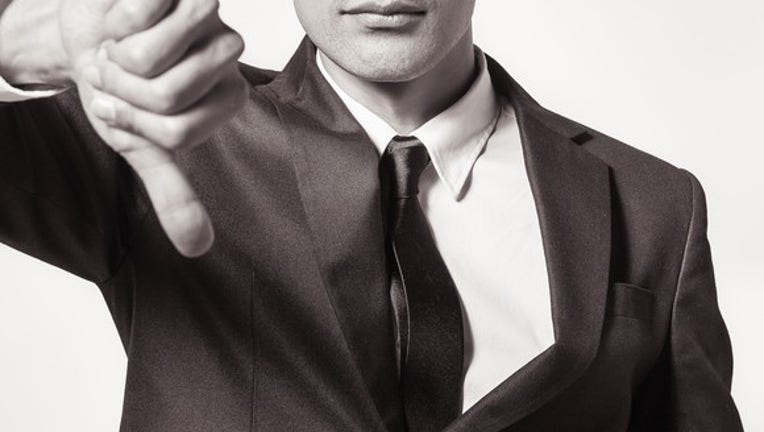 In a highly disappointing yet not all-too-surprising news release earlier today,Eli Lilly & Company(NYSE: LLY)says that its late-stage drug solanezumab failed to improve cognition in patients diagnosed with mild to moderate Alzheimer's disease. The failure marks the latest in a series of disappointing flops in the indication, and it serves as an important reminder that Alzheimer's drug development is anything but easy.
Image source: Getty Images.
No better the second time around
Solanezumab attempts to improve cognition in Alzheimer's disease patients by preventing the buildup of beta amyloid plaques around neurons in the brain. As these plaques accumulate, they diminish cell-to-cell signaling, which may cause Alzheimer's disease symptoms.
While the approach is intriguing, solanezumab is not a new drug. In fact, solanezumab already failed to improve cognition in Alzheimer's disease patients back in 2012. In that trial, patients who had scored between 16 and 26 onthe Mini-Mental State Examination (MMSE) cognitive impairment test had been enrolled.
Unwilling to give up on the compound, Eli Lilly's management analyzed the 2012 trial's results and determined that solanezumab might work better in patients with mild to moderate disease.Based on those findings, Eli Lilly enrolled2,100 people who scored between20 and 26 on the MMSE cognitive impairment test in a new phase 3 trial.
Unfortunately, it turns out that solanezumab didn't do any better in this subset of patients. On the ADAS-Cog14(Alzheimer's Disease Assessment Scale-Cognitive subscale),solanezumab patients did not experience a slowing in cognitive decline compared to the control arm of the study.Eli Lilly says the results "directionally favored" solanezumab, but differences were so small that management has decided to shutter any future development of the drug."The results of the solanezumab EXPEDITION3 trial were not what we had hoped for and we are disappointed for the millions of people waiting for a potential disease-modifying treatment for Alzheimer's disease," saidJohn C. Lechleiter, Ph.D., chairman, president, and CEO of Eli Lilly.
Looking forward
Winding down solanezumab has Eli Lilly expecting to take a pretax fourth-quarter charge of approximately $150 million, or approximately $0.09 per share after taxes.
Solanezumab's failure shifts attention to ongoing late-stage Alzheimer's disease studies underway at Eli Lilly's competitors Biogen and Axovant. Biogen is developing aducanumab, a human recombinant monoclonal antibody that it hopes can reduce beta amyloid in the brain, while Axovant is researching intepirdine, a5-HT6 receptor antagonist, to be used in combination with the blockbuster Alzheimer's disease therapy Aricept.
Aducanumab trial results may not be available until 2020, however, we should have insight into the efficacy of Axovant's drug next year. Axovant's management expects to complete enrollment in its phase 3 intepirdine trial before the end of this year, and if data from the trial is good, then they target filing for Food and Drug Administration approval in 2017.
While these other drugs may do better than solanezumab, itmight be best to temper your enthusiasm for them. Eli Lilly's failure adds doubt to the validity of targeting beta amyloid plaques, and a phase 3 trial of another 5-HT6 receptor antagonist, idalopirdine, that was conducted byLundbeck A/S failed to pan out earlier this year.
10 stocks we like better than Eli Lilly and Co. When investing geniuses David and Tom Gardner have a stock tip, it can pay to listen. After all, the newsletter they have run for over a decade, Motley Fool Stock Advisor, has tripled the market.*
David and Tom just revealed what they believe are the 10 best stocks for investors to buy right now... and Eli Lilly and Co. wasn't one of them! That's right -- they think these 10 stocks are even better buys.
Click here to learn about these picks!
*Stock Advisor returns as of November 7, 2016
Todd Campbell has no position in any stocks mentioned.Todd owns E.B. Capital Markets, LLC. E.B. Capital's clients may have positions in the companies mentioned.Like this article? Follow him onTwitter where he goes by the handle@ebcapitalto see more articles like this.
The Motley Fool owns shares of and recommends Biogen. Try any of our Foolish newsletter services free for 30 days. We Fools may not all hold the same opinions, but we all believe that considering a diverse range of insights makes us better investors. The Motley Fool has a disclosure policy.