Electronic Arts Inc. Jumps and Fossil Group Inc. Dives as Stocks Fall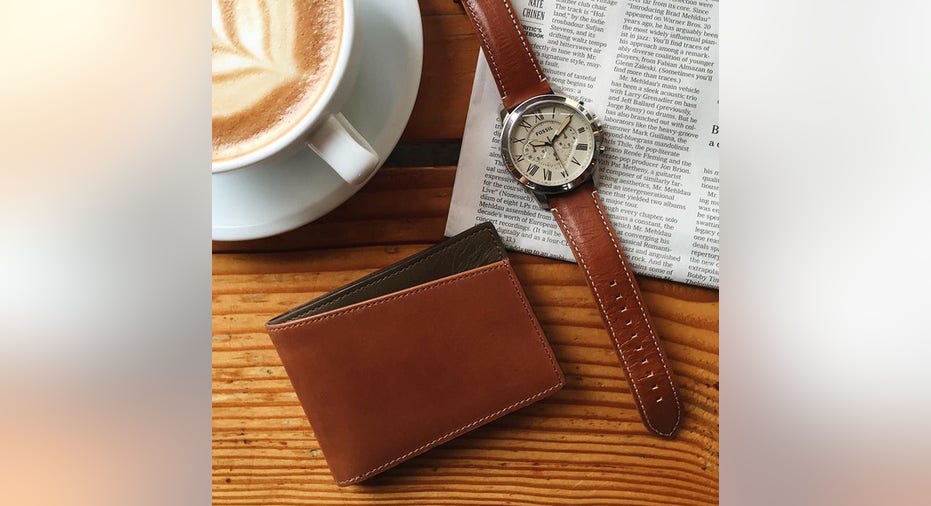 Stocks declined on Wednesday and in the process gave up nearly all of the gains they logged in the prior session's rally. By the closing bell, the Dow Jones Industrial Average had shed 216 points, or 1.2%, and the S&P 500 lost 20 points, or 1%. Both indexes ended the day at session lows:
With earnings season in full swing, investors were treated to dozens of fresh quarterly reports and volatility for some of the stocks involved. The retail sector led the way lower, though, due to surprisingly weak results from several major industry players.
Meanwhile,Electronic Arts and Fossil were among the most notable movers following the companies' respective earnings announcements.
Electronic Arts' packed release calendar
EA was the biggest-gaining stock on the S&P 500, jumping 14% after posting a strong finish to its fiscal 2016. The video game developer's sales rose 10% to reach $1.3 billion in fiscal Q4 as a wide range of its titles -- from in-house content like Battlefield, to licensed brands like Star Wars: Battlefront-- attracted millions of new players.
That healthy demand growth helped push profitability, net revenue, and cash flow to new annual records. "Leveraging our great portfolio of brands and live services has enabled us to break records across our key financial metrics," Chief Financial Officer Blake Jorgensen said in a press release.
Like peer Activision Blizzard, EA is benefiting from two major trends that are making its business fundamentally more profitable. First, a growing installed base of next-generation console devices is delivering a large audience of highly engaged users. And second, the surging popularity of digital spending on content like expansion packs and full-game downloads is helping extend the lifetime value of big game releases.
Yet to keep that momentum going, EA has to consistently churn out hit titles. To that end, the developer plans several important launches this year, including Madden 17 in fiscal Q2 and a packed Q3 that's led by new installments in both the Battlefield and Titanfall franchises.
Fossil's shrinking profits
Watch and accessory specialist Fossil saw its stock dive 29% following weak quarterly earnings and a downgraded forecast for the remainder of the year. Revenue fell 7% thanks mainly to an 8% drop in watch sales. That business segment had shown hopeful signs over the holiday quarter, with its sales trend improving to a 2% decline from an 11% slump in the prior quarter. However, Fossil's demand issues worsened in the quarter that just closed, which contributed to a huge drop in profitability: Operating margin dove to 2% of sales from 8% a year ago.
Image source: Fossil.
CEO Kosta Kartsotis said the executive team was "disappointed" that industry headwinds have intensified lately, but that the company should soon benefit from its expansion into the wearable tech market through the recent Misfit acquisition. "We are working hard to drive future growth with our focus on wearables, our commitment to brand building and our strength in innovation," he said in a press release.
Still, the weak selling environment isn't likely to let up anytime soon. Fossil lowered its sales outlook to a 3% decline from the flat result executives had predicted back in February. The company also foresees barely breaking even next quarter on its way to producing just $2.30 per share in 2016 earnings -- down sharply from last year's $4.52 haul and the $7 per share it booked in 2014.
The article Electronic Arts Inc. Jumps and Fossil Group Inc. Dives as Stocks Fall originally appeared on Fool.com.
Demitrios Kalogeropoulos owns shares of Activision Blizzard. The Motley Fool owns shares of and recommends Activision Blizzard. The Motley Fool recommends Fossil. Try any of our Foolish newsletter services free for 30 days. We Fools may not all hold the same opinions, but we all believe that considering a diverse range of insights makes us better investors. The Motley Fool has a disclosure policy.
Copyright 1995 - 2016 The Motley Fool, LLC. All rights reserved. The Motley Fool has a disclosure policy.