Electric car boom spurs investor scramble for cobalt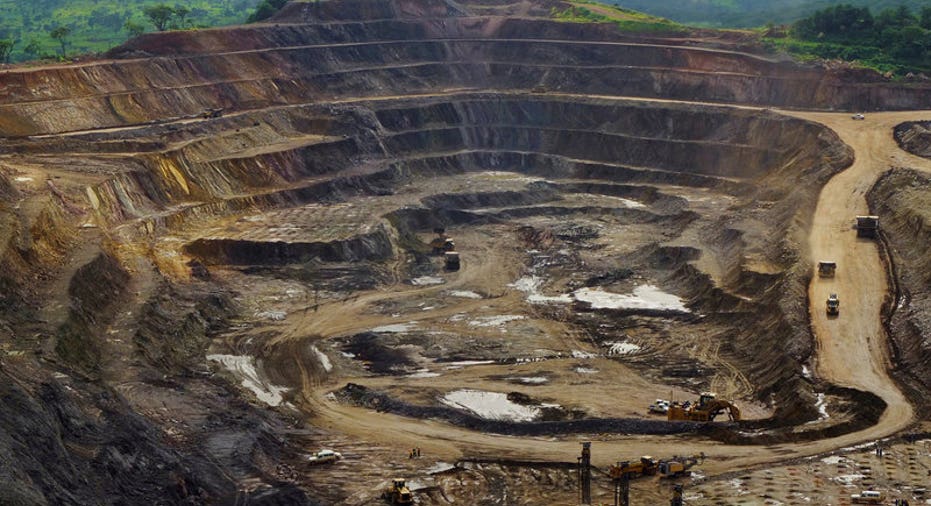 Investors are buying up physical cobalt anticipating that shortages of the metal, a key component of lithium-ion batteries used in electrical cars, will spur prices to their highest levels since the 2008 financial crisis.
Prices for cobalt metal have climbed nearly 50 percent since September to five-year peaks around $19 a lb as stricter emissions controls boost demand for electric vehicles, especially in China, struggling with ruinous pollution levels in some cities. (For a graphic on how Lithium-ion battery works click http://tmsnrt.rs/2kOUBNQ)
Consultants CRU Group say electric car and plug-in hybrid vehicle sales could hit 4.4 million in 2021 and more than six million by 2025, from 1.1 million last year.
By 2020, 75 percent of lithium-ion batteries will contain cobalt, whose properties allow electric cars to extend their range between charges, according to eCobalt Solutions, which produces battery grade cobalt salts.
Some 98 percent of cobalt is produced as a by-product of copper and nickel output, so for investors pure equity exposure to cobalt is tricky.
"Cobalt isn't going to massively impact share prices. The funds looked at LME (London Metal Exchange) cobalt contracts, but they aren't liquid enough for the millions they want to invest," a Europe-based cobalt trader said.
"So they are buying cobalt with the intention of sitting on it until prices rise, looking for $25 (a lb) or more."
Swiss-based Pala Investments, a fund focused on the mining sector, and Shanghai Chaos Investment, one of China's largest commodities funds, bought cobalt last year, industry sources familiar with the matter said, declining to specify amounts.
Pala Investments declined to comment, while calls to Shanghai Chaos went unanswered.
"Future demand for cobalt from the EV (electric vehicle) sector is looking tangible and is more positive than originally expected," one commodity-focused fund manager said. "China has some aggressive plans in terms of electric vehicles...It will be a major driver behind cobalt consumption growth." (For a graphic on cobalt prices vs light vehicle sales click http://bit.ly/2lfrkMW)
China's State Reserves Bureau, in charge of building the country's stocks of commodities from oil to rare earth minerals, bought 5,000 tonnes of cobalt metal last year and in 2015, traders said. It is expected to buy more this year.
Highlighting the metal's importance, the U.S.'s Defense Logistics Agency deemed lithium cobalt oxide and lithium nickel cobalt aluminum oxide compounds as strategic and has been stockpiling since 2014. Cobalt is also widely used for superalloys in turbines, space vehicles, rocket engines and power plants.
HOARDING
After seven years of surplus and overcapacity the market will move into a deficit this year, exacerbated by an insecure supply chain. Almost 60 percent of the world's cobalt lies in politically risky Democratic Republic of Congo.
At the same time, many traders are hoarding cobalt, most of it bought when the price was around $10 a lb in Dec. 2015 due to a market surplus of more than 2,000 tonnes. They are waiting for higher prices.
On Monday, trader and miner Glencore tightened its grip on Congo's copper and cobalt resources by buying the remaining stake in one mine and upping its share in another for $960 million. It said the complex had the potential to become the world's largest cobalt producer.
Other copper and cobalt producers include privately owned Eurasian Resources Group, Canada's Sherritt International and China Molybdenum.
Canadian small-cap LiCo Energy Metals, which is exploring for materials used in lithium-ion batteries, could appeal to investors looking for exposure to reliable sources of cobalt from a politically stable country.
Global total demand for cobalt last year was around 100,000 tonnes, of which around half was used in batteries to power electric cars, as well as mobile phones, laptops, digital cameras and cordless drills.
"In terms of overall demand, EVs (electric vehicles) only consumed around 6.5 percent of refined cobalt in 2016. This will increase to 16.9 percent in 2021 helping lift demand to nearly 130,000 tonnes," CRU senior consultant Edward Spencer said.
"We expect a deficit in the region of 900 tonnes this year. However, a far larger deficit could open quickly if mine and refinery capacity growth fails to keep pace."
Analysts at Macquarie Research expect deficits of 885 tonnes next year, 3,205 in 2019 and 5,340 in 2020.
"Cobalt has limited new supply projects coming through. Meanwhile refined output in key supply countries such as Australia, Russia and Zambia are well down on levels seen a decade ago," Macquarie analyst Colin Hamilton said.
"The global cobalt market is becoming ever more dependent on supply from the Democratic Republic of Congo, where geopolitical risk is again rising...with a transfer of presidential power due next year, a process which has not gone smoothly over history."
(Additional reporting by Vijaykumar Vedala and Eileen Soreng in Bengaluru and Hallie Gu in Beijing; Editing by Veronica Brown and Susan Thomas)