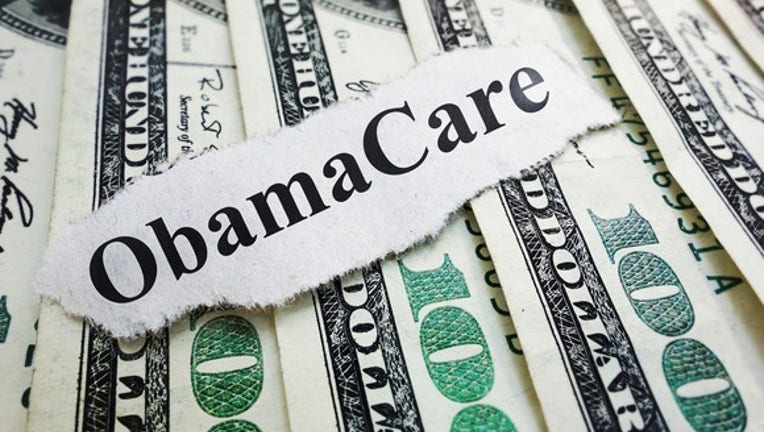 Following Donald Trump's shocking victory, and California Proposition 61's defeat, drug-pricing policy fears stoked by Hillary Clinton's campaign practically evaporated overnight. This helped send biotech stocksIonis Pharmaceuticals, Inc. (NASDAQ: IONS)andExelixis (NASDAQ: EXEL) soaring by double digits following the election. Conversely, healthcare providers benefiting from the Affordable Care Act, or Obamacare, were pummeled. Shares ofCentene (NYSE: CNC)andTenet Healthcare (NYSE: THC) tumbled on assumptions Trump will make good on his promise to repeal the set of healthcare reforms.
Image source: Getty Images.
To help you make sense of election 2016's surprising outcome, let's take a closer look at potential benefits and calamities for these healthcare stocks.
The winners
It's already been a great year for Exelixis investors. Despite the Clinton campaign's stance on prescription-drug pricing policy, shares of the cancer therapy developer had risen 127% from the beginning of 2016 up to Election Day. Trump's victory over Clinton is widely expected to pour water on the flames of potential policy changes that might have pinched sales of the company's recently approved Cabometyx for the treatment of kidney cancer.
Groundbreaking cancer therapies aren't cheap. With Cabometyx's list price of about $165,000 for a year of treatment, annual sales are expected to peak at above $1 billion. And since there is little chance of a Republican-controlled Congress and White House passing meaningful price controls, the drug's chances of reaching such lofty estimates are better than previously expected. This is partly why Exelixis stock rose 22% the day after Election Day.
Also boosting biotechs and pharmas was the failure of Proposition 61 in California. The ballot proposal would have capped drug prices at the discount rate negotiated by the Department of Veterans Affairs, which the industry fought tooth and nail to defeat. This year, Ionis Pharmaceuticals stock fell 49% ahead of the electionbut surged about 19% the day after ballots were counted.
Image source: Getty Images.
There are plenty ofreasons to like Ionis, but a widely expected approval for its treatment for spinal muscular atrophy is its biggest near-term catalyst. If approved, Spinraza (nusinersen) would be the first effective treatment for this muscle-wasting disease that is the most common genetic cause of U.S. infant mortality.
Rare-disease drugs can be costly, and Spinraza will probably fit this description. It's expected to generate annual sales around $1.5 billion at its peak. As in the case of Exelixis, little chance of drug price reform helps the odds the company might hit those estimates.
The losers
Last year, President Obama vetoed a reconciliation bill that would have cut Obamacare's funding. According to the Congressional Budget Office, its passage would have caused 22 million Americans to lose health insurance coverage, and there's a strong chance Trump will sign a similar bill early in his presidency.
Following Obamacare's expansion of Medicaid and individual health plan subsidies, hospitals operators, such as Tenet Healthcare, enjoyed a higher percentage of customers with a means to pay their bills. The company's provisions for doubtful accounts fell from around 8.1% of its net operating revenue in 2013 to just 6.1% during the first nine months of 2016.
Unfortunately for Tenet Healthcare investors, Obamacare-associated decreases in the number of uncovered patients weren't enough to boost the company's profitability. About $14.3 billion in long-term debt at the end of September pounded Tenet's bottom line $113 million into the red during the first nine months of the year.
It's hard to see just how Tenet Healthcare will fare better if President-elect Trump swiftly repeals Obamacare as promised. The stock had already given up 31% this year ahead of the electionand has sunk 23% lower in the day after.
Image source: Getty Images.
Healthcare service provider Centene is even more exposed to Obamacare and has fared extremely well following the reform's state Medicaid expansions and individual plan subsidies. The company provides programs and services to government-sponsored healthcare programs, and its profits jumped from just $165 million in 2013 to $408 million during the past 12 months.
A large portion of Centene's good fortune can be attributed to the rapid rise of membership in Medicaid expansion programs, which increased more than fivefold, from 201,300 at the end of 2014to about 1.05 million at the end of September. Defunding Obamacare might drive this figure to zero, along with the 582,600 Obamacare marketplace-exchange members on the company's books at the end of the third quarter. This year leading up to the election its stock rose just 1%, only to plunge 17% the day after votes were cast.
By signing a bill similar to the one President Obama vetoed last year, Donald Trump could make approximately 14.3% of Centene's total members disappear. That's why the stock may be one of the biggest losers from the 2016 election.
10 stocks we like better than Exelixis When investing geniuses David and Tom Gardner have a stock tip, it can pay to listen. After all, the newsletter they have run for over a decade, Motley Fool Stock Advisor, has tripled the market.*
David and Tom just revealed what they believe are the ten best stocks for investors to buy right now... and Exelixis wasn't one of them! That's right -- they think these 10 stocks are even better buys.
Click here to learn about these picks!
*Stock Advisor returns as of November 7, 2016
Cory Renauer has no position in any stocks mentioned. You can follow Cory on Twitter @TMFang4apples or LinkedIn for more healthcare industry insight.
The Motley Fool owns shares of and recommends Exelixis and Ionis Pharmaceuticals. Try any of our Foolish newsletter services free for 30 days. We Fools may not all hold the same opinions, but we all believe that considering a diverse range of insights makes us better investors. The Motley Fool has a disclosure policy.