El Nino Takes Toll on Clothing Retailers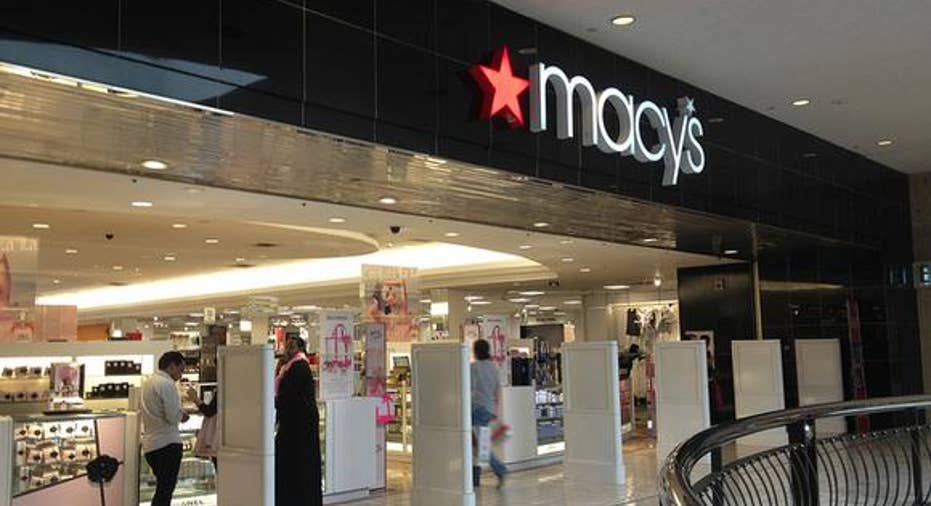 Following a third quarter where big-name retailers likeMacy's andGap tumbled, apparel retailers appear to be going through one of their worst holiday seasons ever. The culprit is a familiar one to anyone who's ever listened in on an earnings call: Unseasonably warm weather across much of the country is killing sales of winter gear that retailers count on this time of year.
Temperatures reached a balmy 70 degrees in New York on Christmas Eve, nearly 30 degrees above the average. Throughout the eastern half of the country, meteorologists expect this December to be the hottest on recordfollowing a November that was the warmest for much of the Atlantic seaboard, as well. Across the pond in Europe, record heat is also cooling off normally strong sales of winter wear.
In the month of November, the Census Bureau estimated that U.S. retailers lost $185 million in sales due to warmer-than-average weather, and December is expected to be worse.For the week of Dec. 12, for example, apparel sales were down 30% in major cities, like Boston, New York, Philadelphia, Nashville, and Chicago.
Blame it on El NinoFollowing a colder-than-normal winter last year, apparel makers may have hoped for a repeat this year, but the weather pattern known as El Nino has spoiled those wishes. Not only has El Nino brought unusually warm temperatures to the Eastern U.S., it's also caused events like tornadoes in Texas, and flooding in the Pacific Northwest.
Meterologists explain El Nino as a warming pattern in the tropical Pacific that comes around every four to seven years. It can raise ocean temperatures by as much as 10 degrees, throwing off normal weather patterns as a result. Warm weather is expected to persist throughout the winter in much of the country.
How it affects retailersAccording to Weather Trends International, a company that helps retailers plan strategy around weather, a change of one degree can affect sales of winter gear by 3% to 5% -- which would mean that sales of those items could fall by around 50% in parts of the country that have seen temperatures higher by 10 degrees or more this month.
Part of the problem retailers face is that they have to plan ahead, and stock up on inventory in anticipation for the season ahead. When the inventory goes unsold, it becomes a problem for retailers, leading to steep markdowns. Inventory levels were already high at many retailers after a weak back-to-school season, and analysts expect discounts as great as 75% now that the holiday shopping season has passed.
Increasingly, retailers likeTargetCorp. are planning for erratic weather. The big-box chain now rolls out winter clothes in November instead of September, and continually watches the weather forecast and plans accordingly.
The unpredictable weather can also be a boon for online retailers like Amazon.com, which increasingly relies on third-party merchants. This gives it a cushion against changeable weather, as it doesn't need to stockpile inventory the way brick-and-mortar retailers do.
Stocks like Macy's and Gap have already fallen sharply this year, down 46% and 40%, respectively, as of this writing, though it's unclear if weather was a cause for that decline. Analysts have not adjusted earnings estimates to account for the unseasonable weather, meaning that those stocks could be in for another shock come earnings season next year. At P/E ratios near 10, Macy's and Gap could offer long-term value; but with comparable sales falling and inventory piling up, this holiday season should be a disappointment.
The article El Nino Takes Toll on Clothing Retailers originally appeared on Fool.com.
Jeremy Bowman has no position in any stocks mentioned. The Motley Fool owns shares of and recommends Amazon.com. Try any of our Foolish newsletter services free for 30 days. We Fools may not all hold the same opinions, but we all believe that considering a diverse range of insights makes us better investors. The Motley Fool has a disclosure policy.
Copyright 1995 - 2016 The Motley Fool, LLC. All rights reserved. The Motley Fool has a disclosure policy.