Egyptian power project boosts Siemens quarterly profit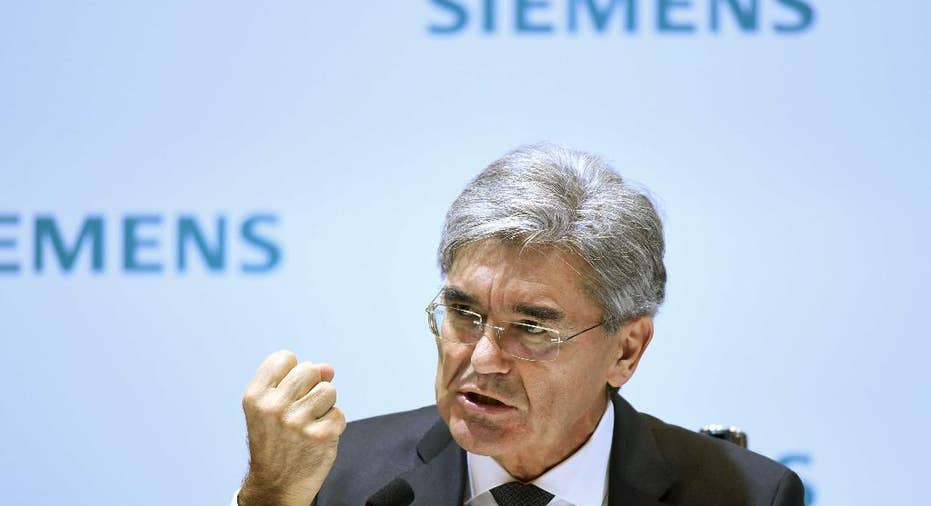 Germany's Siemens AG says revenue from a large power generation project in Egypt helped its fourth-quarter net profit rise by 18 percent.
The Munich-based company, which makes trains and medical scanners as well as power plants, said Thursday that its profit for the quarter ending Sept. 30 rose to 1.18 billion euros ($1.28 billion) from 1.00 billion euros in the period a year earlier.
The quarterly profit was slightly below market expectations for 1.24 billion euros.
Sales rose 3 percent to 21.95 billion euros.
Siemens said its power and gas division was seeing more revenue as it fulfills a large order for electricity generating facilities in Egypt.