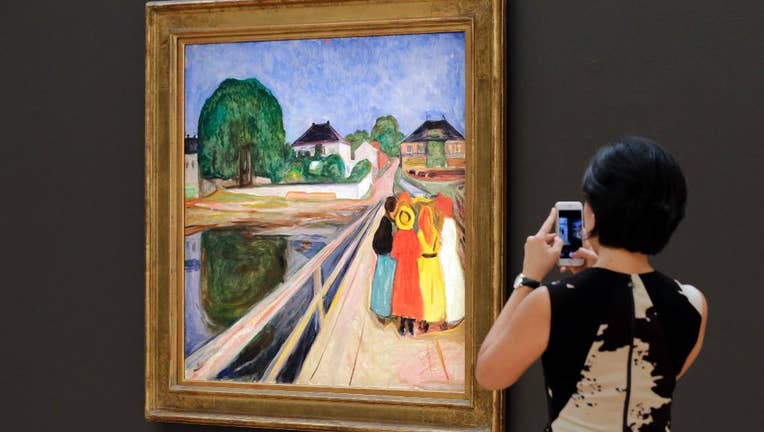 A painting by Norwegian artist Edvard Munch is expected to sell for more than $50 million at Sotheby's auction of impressionist and modern art.
Munch painted "Girls on the Bridge" in 1902. It depicts a cluster of girls huddled on the bridge of a country village. The auction is scheduled for Monday evening in New York City.
The painting sold in 1996 for $7.7 million and again in 2008 for $30.8 million, each time setting a record for the artist.
In 2012, Munch's work "The Scream" sold for $119.9 million at Sotheby's. It became the most expensive artwork ever sold at auction, a record that has been broken four times since.
Pablo Picasso's "Women of Algiers (Version O)" now holds that distinction. It sold last year for $179.4 million.