Education agency blasted amid student loan scam crackdown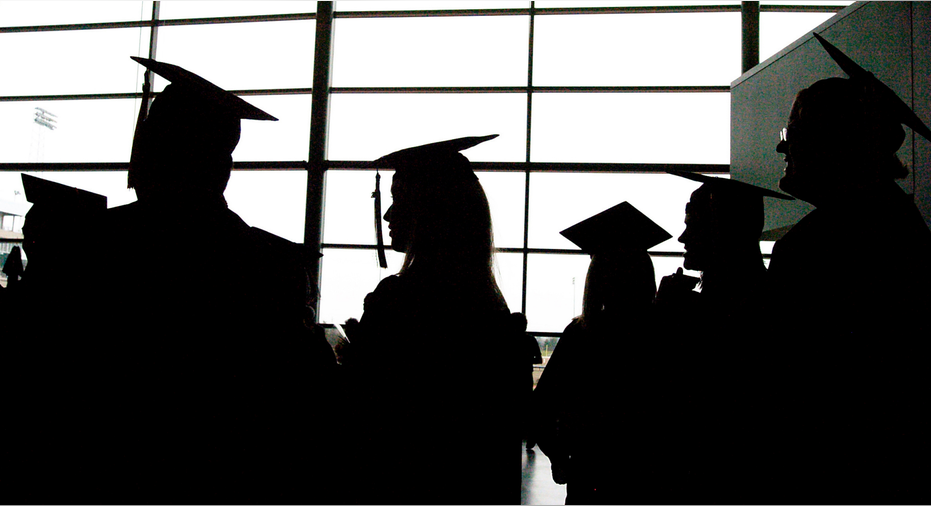 Federal and state agencies are cracking down nationally for the first time on scams that gouge student loan borrowers, but critics say the U.S. Department of Education isn't helping.
Prosecutors at the Federal Trade Commission, 11 states and the District of Columbia have filed 36 lawsuits and other legal actions against companies they say falsely promise debt relief, charging more than $95 million in illegal fees in recent years.
Consumer advocates and members of Congress welcome the ongoing crackdown announced Oct. 13. But they say the Education Department and its contracted loan servicing companies fail to steer borrowers toward appropriate repayment plans, exposing them to fraud.
"It's encouraging to see such a strong action by the Federal Trade Commission and the 11 states attorneys general," said Persis Yu, director of the National Consumer Law Center's student loan borrower assistance project.
But, she said, "the Department of Education needs to be doing a much better job at ensuring that borrowers are able to access their rights through their servicers."
Despite multiple requests for comment, Education officials were not available to respond, agency spokesman Alberto Betancourt said this week.
SCAMS ARE THRIVING
A NerdWallet investigation four months ago found that student debt relief schemes were thriving in the absence of a systematic national approach to policing the industry.
With the federal government acting against just a handful of companies nationwide, states were thrust to the front line of enforcement — with limited effect — NerdWallet reported. States closed down rackets within their borders but couldn't protect borrowers in the rest of the country.
The new crackdown includes lawsuits against companies that promise debt relief or forgiveness, but pocket borrowers' payments and do little, if anything, in return. Borrowers often know nothing of the scams until it's too late and the government garnishes their wages or seizes tax refunds to collect debt.
The operation announced by FTC Acting Chairman Maureen K. Ohlhausen includes law enforcement actions by states that have been aggressive in the past, such as Illinois, Washington, Florida and Oregon. Others taking part in the sweep are Colorado, Kansas, Maryland, North Carolina, North Dakota, Pennsylvania, Texas and the District of Columbia.
"Winter is coming for debt relief scams that prey on hardworking Americans struggling to pay back their student loans," Ohlhausen said in a news release . Officials call the crackdown "Operation Game of Loans," a play on HBO's hit show "Game of Thrones," which made the phrase "winter is coming" famous.
ADVOCATES DEMAND ACTION
Suzanne Martindale, a senior attorney at Consumers Union, an advocacy organization, said that enforcement helps. But, she said, "we still have a really complex and broken system. This is the time for regulators who have any piece of the jurisdiction here to step up and stand up for student borrowers."
Sen. Elizabeth Warren, D-Mass., is pushing the Education Department and its student loan servicers to help thwart outfits that victimize some of the 42 million Americans who've borrowed a total of more than $1.4 trillion.
Warren and nine other senators wrote to Education Secretary Betsy DeVos on Sept. 8, saying "the prevalence of debt relief scams can be traced directly to the failure of the department to ensure effective and streamlined student loan servicing."
The senators called on the department to push loan servicers to track scams, alert potential victims and tip off law enforcement officials. They asked for the formation of a task force to coordinate federal agencies, and to notify search engine and social media companies of potentially fraudulent advertisers.
U.S. Rep. Elijah Cummings, D-Md., the House Oversight Committee ranking member, blames DeVos, saying that failing to do more to protect borrowers from scams is just one way her administration harms them. The congressman also said DeVos has distanced the department from the Consumer Financial Protection Bureau — a watchdog agency that holds businesses accountable for illegal practices — and has sided with student debt collectors that have provided inaccurate information to borrowers in default.
"She seems to have her own agenda to help the profits of loan companies instead of protecting students who are being victimized," Cummings said Thursday in a written statement to NerdWallet.
USING TECH TO THEIR ADVANTAGE
Companies use search engines to reel in borrowers such as Jackie Hampe, 55, of Iowa, who owes about $21,000 in loans from her son's education at a motorcycle mechanics school.
Hampe said she Googled "Great Lakes" in September, seeking a phone number for Great Lakes Higher Education Corp., her federal student loan servicing company.
When she dialed a number that popped up high in the search results, Hampe said, she reached a company called Student Debt Doctor LLC. The company told her that for $200 it could eliminate her monthly payment, Hampe said.
Student Debt Doctor is one of the companies facing legal actions in the federal-state sweep. The Fort Lauderdale, Florida, company and its owner, Gary Brent White Jr., collected at least $7 million from struggling borrowers, charging illegal upfront fees of $750 or more, according to the FTC.
A federal judge issued a temporary restraining order Oct. 3, effectively closing the company and placing it in receivership pending further investigation. Justin Infurna, White's attorney, said he could not comment on an ongoing federal investigation.
WATCH LIST GROWS
Hampe is one of many borrowers who shared their stories with NerdWallet after the personal finance website's investigative stories were first published in June.
This week, NerdWallet added more than a dozen companies targeted by the sweep to its Student Loan Watch List , which profiles 155 businesses for consumers to avoid.
In Washington state, officials have led the nation in shutting down student loan rackets. The state filed 13 more lawsuits in conjunction with the latest national sweep.
"We're doing everything we can to stop those that are violating our state law," said Shannon Smith, Washington state consumer protection division chief.
The state is going after companies for violating state debt adjustment laws, accusing them of charging illegal upfront fees and collecting payments above lawful limits. Most of the companies sued by Washington Attorney General Bob Ferguson are out-of-state businesses that target borrowers in the state.
But swindlers persist, drawn by easy money. "It's the motivation of a fairly quick profit at the expense of these student borrowers," Smith said.
Borrowers who say they've been scammed welcomed the federal-state sweep.
"It's really awesome that the FTC is getting involved and that some of these companies are going to be held accountable," said borrower Tara McFarland. The Missoula, Montana, resident said she almost fell for a scheme that would have hijacked her $100,000 student loan serviced by Navient.
"We're already in these desperate situations with student loan debt," she said, "and they're making the process even harder."
This article was provided to The Associated Press by the personal finance website NerdWallet. Richard Read and Teddy Nykiel are writers at NerdWallet. Email: rread@nerdwallet.com and tnykiel@nerdwallet.com. Twitter: @RichReadReports and @teddynykiel.
NerdWallet writers Brad Wolverton and Alex Richards contributed to this story.
RELATED LINKS:
NerdWallet: Feds point fingers as 'debt relief' companies prey on student loan borrowers
https://nerd.me/debt-relief-prey-students
NerdWallet: States play Whac-A-Mole with student loan relief scams
https://nerd.me/states-student-loan-reilef
NerdWallet: Don't trust these companies with your student debt
https://nerd.me/student-loan-scams
FTC, state law enforcement partners announce nationwide crackdown on student loan debt relief scams
https://www.ftc.gov/news-events/press-releases/2017/10/ftc-state-law-enforcement-partners-announce-nationwide-crackdown