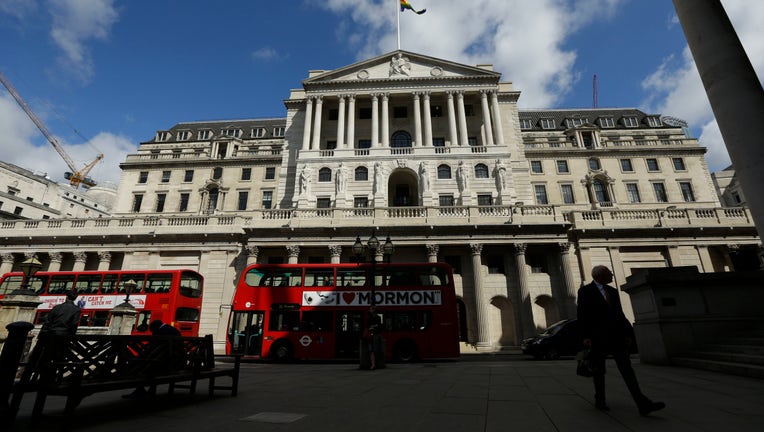 The Bank of England is expected on Thursday to cut its benchmark interest rate to a new low, or at the least send a strong signal that a cut is imminent, in a further step aimed at cushioning the U.K. economy after voters' decision to exit the European Union.
But BOE officials and many economists are warning households and businesses not to expect monetary policy to fully offset economic uncertainty following the vote.
Britons voted on June 23 to leave the EU in a referendum that shook financial markets and has triggered weeks of political tumult.
BOE Gov. Mark Carney played a high-profile role after the referendum, taking to the airwaves within hours of the result to announce that the central bank was on hand with at least £ 250 billion ($325 billion) in funding for any banks that needed it. Days later he led officials in loosening bank capital requirements to support lending, before telegraphing that interest-rate cuts and other measures to support the economy are in the pipeline.
"The economic outlook has deteriorated and some monetary policy easing will likely be required over the summer," he said in a speech on June 30.
The BOE's multipronged response to the Brexit vote underlines that officials see economic challenges ahead. In testimony to lawmakers on Tuesday, Mr. Carney said some of the risks to financial stability identified before the vote have begun to materialize, citing the tumbling pound and a freeze in real-estate deals.
Central bank officials warned in May that a vote to leave the EU could cast a pall of uncertainty over the economy, slowing spending and investment. The U.K. might even enter "a technical recession," Mr. Carney said, meaning at least two consecutive quarters of falling output, while rising import prices from a slide in sterling could fuel inflation.
Central banks including the U.S. Federal Reserve and the European Central Bank have said they are watching closely for any sign that a shock from Brexit is weighing on the global economy.
"One of the uncertainties is how bad it is going to get," said Victoria Clarke, an economist at Investec PLC.
The BOE's latest move to support growth could come as soon as this week's meeting of the central bank's Monetary Policy Committee, which concludes Thursday, many economists say. The BOE's benchmark interest rate has been held at a 322-year low of 0.5% since March 2009 and the likely next step will be to reduce it to 0.25%, they forecast.
If officials don't move interest rates this week, economists expect the committee to signal it is ready to act in August, when officials will be equipped with new data as well as a fresh batch of quarterly forecasts for growth and inflation to underpin their decision.
Dominic Bryant, senior European economist at BNP Paribas SA, said he sees little sense in delay, given the signs that the economy was slowing even before the referendum. "Their view is the economy has just been hit by a shock. They will want to support confidence," he said.
Further policy easing, either through another rate cut or a revival of a bond-buying program on hold since 2012, could follow toward the end of 2016 if the economy slows markedly, economists say.
Yet officials warn monetary policy isn't a cure-all. Particularly, the central bank cannot resolve critical political issues weighing on spending and investment, such as the U.K.'s future access to the EU's vast single market for goods and services. Mr. Carney said in his post-referendum speech that "one uncomfortable truth is that there are limits to what the Bank of England can do."
"I think that additional monetary easing probably isn't going to give the economy much of a boost," said Peter Dixon, chief U.K. economist at Commerzbank AG.
By Jason Douglas