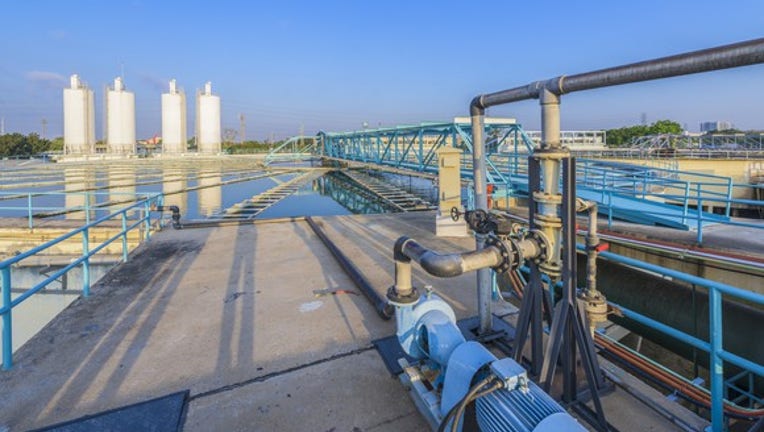 Investors bid up shares of Ecolab (NYSE: ECL) leading into the release of first-quarter 2017 earnings, pushing the year-to-date gains to 10%, but quickly headed for the exits after results were announced. There wasn't much reason for the exodus. Overall performance in the opening quarter was generally in line with expectations, but contributions from individual segments were mixed. Institutional, industrial, and "other" saw slower than expected sales growth, while energy charged well ahead of expectations on the heels of increased drilling and completion activity.
Despite the mix-up, management remains confident that the initial full-year 2017 outlook remains intact, and expects business growth in each segment to pick up in each sequential quarter. The ability to meet expectations hinges on new business, improved pricing that offsets higher delivery costs, cost-savings measures, and product innovation -- all of which are expected to contribute in the second half of the year. As the first-quarter results and industry indicators demonstrate, Ecolab remains firmly on track to achieve its goals.
Image source: Getty Images.
By the numbers
Investors can consult the press release and SEC filings for complete financial details, but here are the highlights from the most recent quarter with comparisons to the year-ago period:
Note: All numbers are reported in public currency rates and are not adjusted. Data source: Ecolab.
Energy was driven by a double-digit sales increase in the upstream business, although it represents less than 10% of segment revenue. The production business, which represents 60% of segment revenue, saw a moderate decline in revenue. However, that was expected, and the good news is that activity will naturally lag that from upstream transactions. The downstream business, representing the balance for the segment, saw a slight increase thanks to increasing market share.
Ecolab expects the energy segment to complete an about-face in 2017, which should achieve similar full-year revenue to that achieved in 2016, before returning to growth in 2018 as the industry, especially in North America, reawakens.
Industrial saw year-over-year improvements across all of its businesses, which include water, food & beverage, paper, textile care, and life sciences. The last business unit is being reported separately for the first time, and was created by combining $100 million in sales from other parts of the company. That instantly made it one of the leading providers of pharmaceutical-manufacturing cleaning products and services. It led the segment with 8% year-over-year sales growth -- and investors should expect it to continue to grow significantly from its relatively small base.
Institutional also witnessed year-over-year improvements across its three businesses, which include the similarly named institutional, specialty, and healthcare units. The latter grew 22% from the first quarter of 2016 at a fixed currency-exchange rate, which excludes the recent Anios acquisition that is expected to bolster Ecolab's footprint in Europe. The growth was achieved through new outcome-based programs, which are relatively new for hospital sales processes but catching on quickly. The company is well positioned to further drive and capitalize on the trend, as evidenced by its impressive growth.
Zooming out, here's how the company performed as a whole for the first quarter of this year:
Data source: Ecolab. EPS = earnings per share.
As noted above, Ecolab's performance was in line with expectations and allowed management to remain confident in its initially issued guidance for 2017. There were only two slight adjustments. First, adjusted gross margin is now expected to be 48% for the full year, compared to an initially expected range of 48% to 49%. Second, the number of diluted shares is expected to be approximately 294 million, compared to an initially expected figure of 293 million. Despite the changes, adjusted EPS is still expected to fall within the range of $4.70 to $4.90, which compares quite favorably to the $4.37 achieved in 2016.
Long story short
Ecolab's first-quarter 2017 financial performance didn't catch investors off guard. Although three of the four segments saw slightly slower revenue growth than expected to start off the year, management saw no reason to make major changes to its full-year guidance. Long-term investors should remain encouraged that the company continues to execute on its strategy to deliver steady growth across its business units, while optimizing performance to capture unique opportunities in specific industries.
10 stocks we like better than EcolabWhen investing geniuses David and Tom Gardner have a stock tip, it can pay to listen. After all, the newsletter they have run for over a decade, Motley Fool Stock Advisor, has tripled the market.*
David and Tom just revealed what they believe are the 10 best stocks for investors to buy right now... and Ecolab wasn't one of them! That's right -- they think these 10 stocks are even better buys.
Click here to learn about these picks!
*Stock Advisor returns as of May 1, 2017
Maxx Chatsko has no position in any stocks mentioned. The Motley Fool owns shares of and recommends Ecolab. The Motley Fool has a disclosure policy.