ECB Raises Rates for First Time Since July '08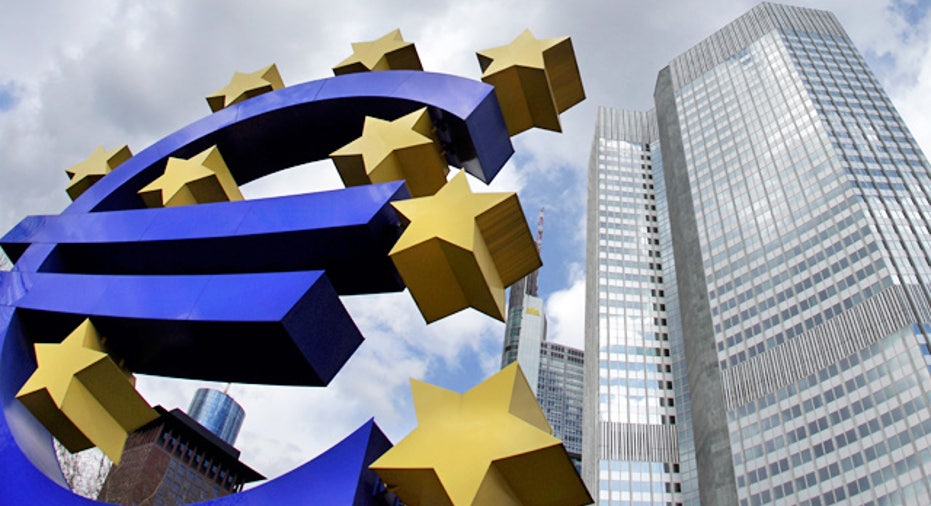 The European Central Bank raised interest rates by 25 basis points to 1.25 percent on Thursday, announcing its first hike since July 2008 to counter firming inflation pressures in the 17-country euro zone.
The euro was steady after the decision, which ECB policymakers had flagged heavily in advance. All but four of 80 economists polled by Reuters last week expected a 25 basis point rise.
The increase in the ECB's benchmark refinancing rate marks a gentle exit from the central bank's policy response to the global financial crisis. It had held the refi rate at a record low 1.0 percent since May 2009.
The ECB also raised its deposit rate by 25 basis points to 0.50 percent, and increased its marginal lending rate by the same amount to 2.0 percent.
"A -- no surprise. B -- the euro zone economy is strong enough to stand it, and C -- it will be a little problem for the euro zone periphery but as long as the Eurosystem continues generous emergency assistance for stricken banks in the periphery, the periphery can bear it," said Berenberg Bank economist Holger Schmieding.
The rate decision came less than 24 hours after Portugal announced it was seeking European Union support, a decision long expected by financial markets.
Lisbon's announcement had not changed market expectations for a rise in rates, but ECB President Jean-Claude Trichet's news conference at 1230 GMT will be eyed for signs markets are still justified in expecting more than one further rate hike this year.
For months the central bank has been privately pushing Lisbon to accept assistance, and the fact it has finally happened may free the ECB to take a firmer line on the budding inflationary risk.The ECB is concerned that firm oil prices -- near 2-1/2 year highs -- could boost inflation expectations and financial markets are pricing in two further quarter-point rises in interest rates this year to follow a move on Thursday.
But the Frankfurt-based bank must be careful not to hurt the euro zone's struggling economies by jacking up rates fast and Trichet, who shocked markets last month by signalling an April hike, may not want to heighten expectations for further rises.
"I think it is the start of a series but I think Trichet ... will try to temper any market expectations, which are already priced in, of further hikes to come," said Lloyds interest rate strategist Eric Wand.
Bank-to-bank lending rates have already risen on rate hike expectations. The three-month Euribor rate has risen over 25 basis points since the start of the year and hit its the highest level since June 2009 on Thursday.
With Greece, Ireland and Portugal all being forced to rely on international bailouts and struggling to generate growth, the rate hike will carry risks. But the central bank believes it can tighten policy slowly enough to avoid doing serious damage.
It feels re-establishing its inflation-fighting credibility is more important to avert an upward spiral of prices and wages. Euro zone inflation rose to 2.6 percent last month, above the ECB's medium-term target of just below 2.0 percent.