ECB holds rates steady, drops reference to 'lower rates'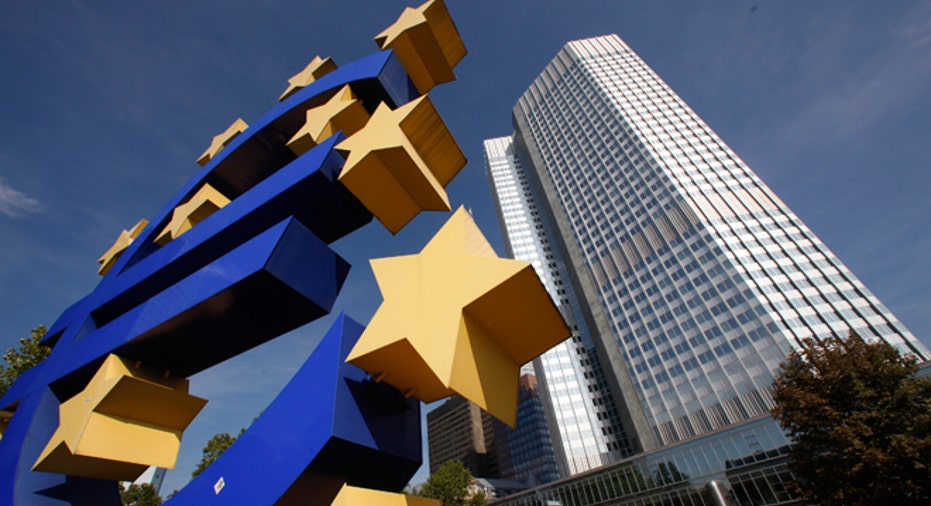 The European Central Bank on Thursday maintained its benchmark interest rates at the conclusion of its meeting, but dropped language from its forward guidance that rates could move lower, if needed, in the future.
The ECB kept its main refinancing interest rate at 0% while its marginal lending and deposit facilities were maintained at 0.25% and -0.40%, respectively.
Policymakers removed reference to the possibility of lowering rates that already sit at record lows, saying rates are likely to remain at current levels for "an extended period of time, "and well past the horizon of its planned asset purchases.
In his press conference following the decision, ECB President Mario Draghi said stronger momentum in the euro area economy is projected to expand at a somewhat faster pace than previously expected. Because of that, he said risks to the economic growth outlook are now "broadly balanced," though he said that economic expansion has yet to translate into higher inflation.
"Measure of underlying inflation continue to remain subdued. Therefore, a very substantial amount of monetary accommodation is still needed for underlying inflation pressures to build up and support headline inflation in the medium term,"  Draghi said, adding that the outlook for headline inflation has been revised lower mainly reflecting lower food and oil prices.
Draghi emphasized the need to be patient, confident and persistent when it comes to the central bank's stance of monetary policy, pointing to structural economic shifts like subdued wage growth. He was optimistic, though, about the prospect of increased productivity as the economy's labor market slack continues to diminish and the output gap closes. What's more, he said uncertainty about a pickup in inflation has diminished and that "deflation risks are not there any longer."
"The structural reforms that have taken place are good for growth certainly, and are good ultimately in the medium to long term for employment, but also in making markets more flexible, especially the labor market, and do tend to produce lower growth in nominal wages," he said, calling for patience until those effects fade, making way for improved job quality and rates of productivity.
At the end of its meeting, the central bank also left its asset-purchase program unchanged at a 60 billion euro per month pace until the end of December or beyond as it sees inflation in line with its expectations.
"If the outlook becomes less favorable, or if financial conditions become inconsistent with further progress towards a sustained adjustment in the path of inflation, the Governing Council stands ready to increase the programme in terms of size and/or duration," the central bank's statement read.