EBay's Quarterly Profit Widens on PayPal Progress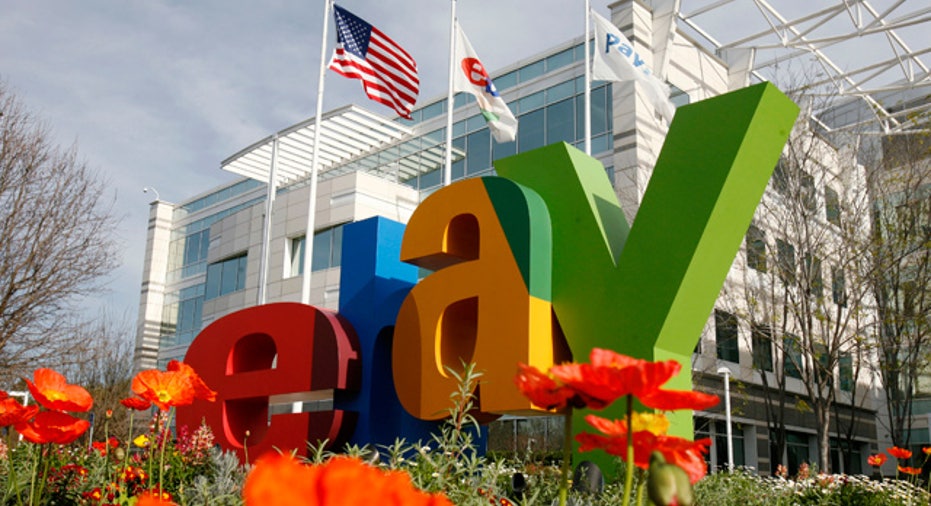 EBay (NASDAQ:EBAY) said late Wednesday that its first-quarter profit swung marginally ahead of Wall Street's estimates, lifted 20% on stronger marketplace traffic and an increase in registered accounts on PayPal.
The San Jose, Calif.-based online marketplace provider posted net income of $475.9 million, or 36 cents a share, compared with $398 million, or 30 cents a share, in the same quarter last year.
Excluding one-time items, the company earned 47 cents a share, narrowly ahead of average analyst estimates polled by Thomson Reuters of 46 cents.
Revenue for the company, which owns online secure payment service PayPal, was $2.54 billion, up 16% from $2.2 billion, virtually matching the Street's view of $2.52 billion.
"In the first quarter, PayPal continued to drive strong growth globally, eBay sharply accelerated growth in the U.S. and we announced several acquisitions that we believe will enhance our leadership and innovation in commerce and payments," eBay CEO John Donahoe said in a statement. "The year is off to a strong start."
EBay said its PayPal business saw active registered accounts climb 16% year-over-year, ending the three months ended March 31 with 97.7 million subscribers. The unit's total payment volume widened 28% to $27.4 billion, primarily due to growth in its merchant services businesses across global markets.
The marketplace increased 8% from the year-earlier period to $14.5 billion, led be increases in the U.S. and Europe, partially offset by weaknesses in Korea. The company said it continues to make mobile strides and is on track to double eBay's mobile gross merchandise volume to $4 billion this year.
Looking ahead, the company sees second-quarter revenues in the range of $2.55 billion to $2.65 billion with non-GAAP earnings in the range of 45 cents to 46 cents a share. Analysts on Wall Street are looking for earnings in the current quarter of 46 cents on revenues of $2.52 billion.
For the full-year, eBay is predicting a non-GAAP profit of $1.93 to $1.97 a share on sales between $10.6 billion and $10.9 billion. Wall Street is predicting earnings of $1.94 on review of $10.48 billion.