EBay removes listings of Hawaii beach sand from its website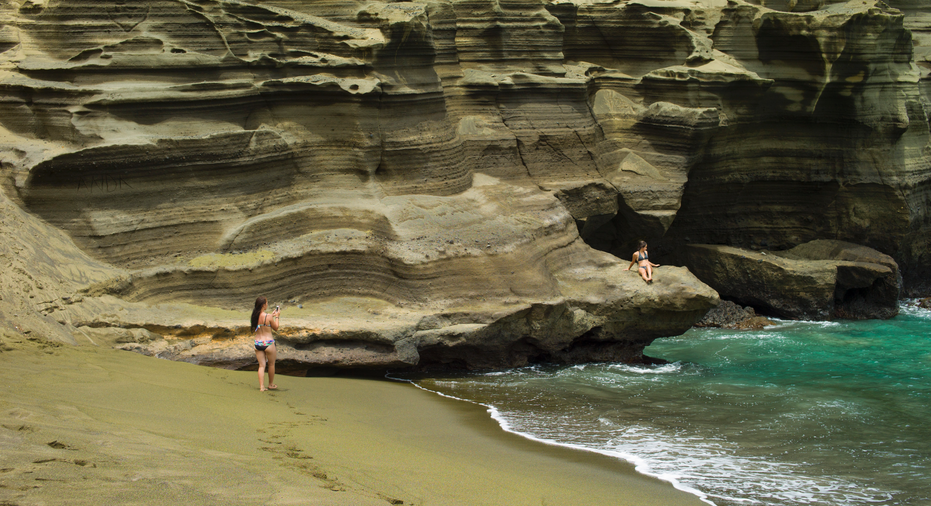 Online auction and sales company eBay has removed multiple listings of sand said to be taken from Hawaii beaches.
The Hawaii Tribune-Herald reported Saturday that it asked the company about the listings before they were taken down. Among them was a listing claiming to have sand from Papakolea Beach, also known as Green Sands Beach.
It is illegal to take sand from Hawaii beaches, state Department of Land and Natural Resources spokeswoman Deborah Ward said. The law contains a limited number of exceptions that do not include personal or commercial sales. Fines for illegally collecting Hawaii sand can reach upward of $100,000.
"It used to be legal to take sand up to a certain amount per person, per day. However, the law was changed, and taking sand is now illegal," Ward said.
She said the department is investigating one case of "sale of sand" on social media, but she declined comment on whether the sale was through eBay.
Ryan Moore, eBay director of global corporate affairs and communication, said the company took the listings down and notified sellers after the newspaper reached out.
"While we haven't been directly contacted by the Hawaii Department of Land and Natural Resources, we are certainly willing to work with them on the best way to address this issue in the future," Moore said. "We've removed the active listings on the marketplace and have educated the sellers that listing these products are against eBay policy."
Hawaii's prohibition on taking sand from beaches dates to 2013. Before then, one person could take up to one gallon a day from the shoreline.
The then-chairman of the state Department of Land and Natural Resources, William Aila, testified to the Legislature that erosion, illegal sand mining and other factors were shrinking Hawaii's beaches.
The law exempts people who accidentally bring sand home in their clothes, toys and other belongings.
Ken Lawson, an attorney and faculty member at the University of Hawaii at Manoa's William S. Richardson School of Law, said eBay has a responsibility to police potentially illegal activity on its website.
"I think if (the sellers) purport that they're selling sand from Hawaii beaches, they're doing it on eBay and it's a violation of Hawaii law, then eBay does have a duty . to let them know that that's not a legal sale," Lawson said.
Offers for the sand ranged from 2 milliliter vials for $3.50 to a pound for prices ranging from $4.50 to $14.95.
___
Information from: Hawaii Tribune-Herald, http://www.hawaiitribune-herald.com/