eBay, Inc. Plays It Safe After Another Strong Quarter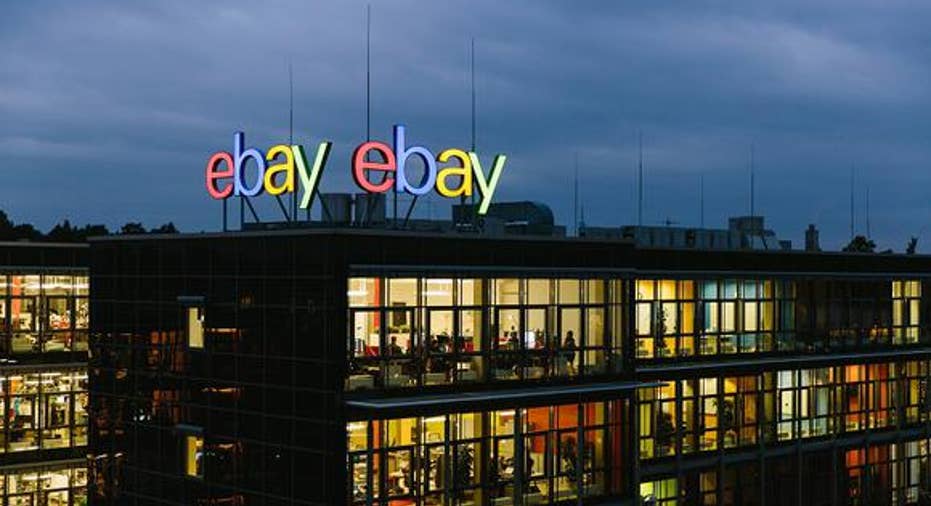 eBay's Classifieds group enjoyed strength in Germany last quarter. Image source: eBay.
eBayreleased better-than-expected first-quarter 2016 earnings Tuesday after the market close. With the online auctioneer's seeminglydisappointing full-year guidance from last quarter still fresh on investors' minds, the results offered weary investors a reprieve, as shares climbed as much as 7% in Wednesday's early trading before settling to trade up 3.5% by noon.
Let's take a closer look at what eBay accomplished in its latest quarter.
eBay results: The raw numbers
| | Q1 2016 Actuals | Q1 2015 Actuals | Growth (YOY) |
| --- | --- | --- | --- |
| Revenue | $2.14 billion | $2.06 billion | 3.7% |
| Adjusted Net Income From Continuing Operations | $550 million | $586 million | -6.1% |
| Adjusted EPS | $0.50 | $0.55 | -2.1% |
DATA SOURCE: EBAY INC.
What happened with eBay this quarter?
These results came in well above eBay's guidance, which called for revenue of $2.05 billion to $2.10 billion, and adjusted earnings per share of $0.43 to $0.45.
Revenue would have risen 6% had it not been for the negative effects of foreign exchange.
Gross merchandise volume (GMV) climbed 1% year over year, to $20.5 billion, but also would have risen 5% excluding currencies.
That included:
flat Marketplaces GMV at $19.6 billion, which resulted in revenue of $1.8 billion.
a 34% increase in StubHub GMV to roughly $869 million, which resulted in revenue of $177 million, driven by strength in sports and concerts, as well as product innovations including a new ticket recommendation engine, and virtual-reality views of available seats.
Classifieds platforms achieved revenue of $186 million, good for accelerated growth of 15% as reported, and 17% on a currency-neutral basis driven by strength in Germany and the U.K.
eBay's Active Buyer base grew 4% year over year, to 162 million, and remained flat on a sequential basis from last quarter.
eBay repurchased 42.3 million shares during the quarter for $1 billion, leaving $0.8 billion remaining under its current repurchase authorization.
Generated $641 million in operating cash flow, and $483 million in free cash flow from continuing operations.
Ended the quarter with $10.3 billion in cash, equivalents, and non-equity investments, and just over $9 billion in long-term debt.
What management had to sayeBay CEO Devin Wenig stated:
Looking forwardFor the current quarter, eBay expects revenue between $2.14 billion and $2.19 billion, good for currency-neutral growth of 4% to 6% year over year. Second-quarter adjusted earnings per share are expected to be $0.40 to $0.42. By comparison -- and with the caveat that we don't lend much credence to Wall Street's near-term demands -- consensus estimates predicted second-quarter revenue of $2.14 billion, and adjusted earnings of $0.44 per share.
For the full-year 2016, however, eBay increased the low-end of its guidance range by $100 million, resulting in a new range of between $8.6 billion and $8.8 billion. Analysts, on average, were looking for revenue near the high end of that range at around $8.73 billion.
eBay CFO Scott Schenkel offered a caveat to this guidance during the subsequent conference call:
Regarding the remainder of eBay's guidance, last quarter, it told investors to expect full-year adjusted earnings per share of $1.82 to $1.87. Here again, analysts' consensus calls for earnings near the high-end of that range, at $1.86 per share.
At the same time, it's also unsurprising to see shares of eBay up nicely today given its ongoinghabit of under promising and over delivering. As eBay continues to deliver on its strategic priorities with each passing quarter, I think investors should be more than content with where it stands today.
The article eBay, Inc. Plays It Safe After Another Strong Quarter originally appeared on Fool.com.
Steve Symington has no position in any stocks mentioned. The Motley Fool owns shares of and recommends eBay. Try any of our Foolish newsletter services free for 30 days. We Fools may not all hold the same opinions, but we all believe that considering a diverse range of insights makes us better investors. The Motley Fool has a disclosure policy.
Copyright 1995 - 2016 The Motley Fool, LLC. All rights reserved. The Motley Fool has a disclosure policy.