Earnings Momentum Powers Stocks Higher as Nasdaq Crosses 6K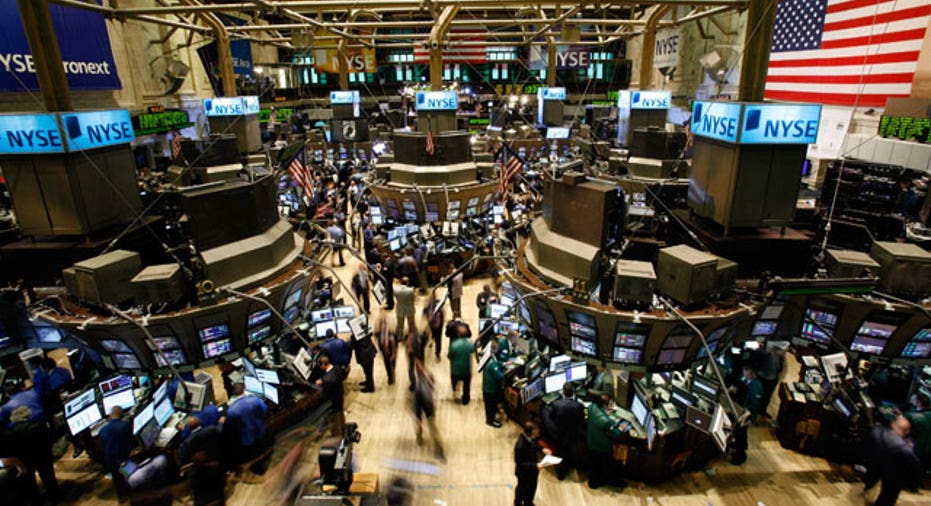 U.S. stocks were washed in green Tuesday as the Nasdaq Composite crossed the 6000 threshold for the first time ever and Wall Street cheered a round of first-quarter earnings beats alongside the promise of major tax reform from President Donald Trump.
A banner year for the tech-heavy Nasdaq composite continued Tuesday as the index rallied about 0.7% on the session to above 6000, adding to its more than 11% gains so far this year, notching its 24th record close of 2017. Helping power it higher were a slew of record highs for big-name tech companies including Google parent Alphabet (NASDAQ:GOOGL), Netflix (NYSE:NFLX) and social giant Facebook (NASDAQ:FB). The Nasdaq's milestone came 17 years after it hit 5000 for the first time during the height of the tech boom.
Earnings momentum also pushed the Dow Jones Industrial Average up as much as 250 points, or 1.2% to above 21000 before it fell back slightly by the close of trade. The gains led the Dow to its first back-to-back 1% moves since Election Day. Nearly half of the blue-chip index's gains came from heavyweights McDonald's (NYSE:MCD) and Caterpillar (NYSE:CAT) which both posted better-than-expected first-quarter results. The broader S&P 500, meanwhile, gained 14 points, or 0.61% to 2388.
McDonald's shares jumped 5.5% during the session after it revealed a 4% jump in global same-store sales as the company continues to make progress in its turnaround efforts led by CEO Steve Easterbrook. Shares of the world's biggest burger chain notched their sixth-straight day of records, trading as high as $141.99.
Meanwhile, Caterpillar saw its sales rise for the first time in more than two years during the first three months of the year as profit surged past analysts' expectations. That helped the world's biggest construction and mining equipment maker's shares rally more than 7.8% to a fresh record of $104.89 to its highest close since November 2014 and it's biggest percentage gain in more than a year.
After the closing bell, the Street will focus on a slew of earnings including results from AT&T (NYSE:T), Chipotle Mexican Grill (NYSE:CMG), and Texas Instruments (NYSE:TXN).
As corporate earnings season rolled on, investors also eyed a deluge of economic data Tuesday including S&P/Case-Shiller's monthly home price index, which showed low housing inventory helped support a faster-than-expected rise in prices in February. Late-morning data came in below expectations as the Conference Board's closely watched gauge of consumer confidence slipped this month more than forecast and new single-family home sales in March rose less than views, but surged to an eight-month high.
After the sentiment tide turned sharply positive on Monday after the outcome of the weekend's French election, Wall Street continued to keep a close eye on the political landscape closer to home. Investors await delivery on a pledge last week from President Donald Trump, who said he planned to release "a big tax reform and tax reduction" plan on Wednesday. The broad rally in U.S. stocks has been predicated on follow-through of Trump's campaign promises of lower taxes, less regulation, and more fiscal spending.