Earnings and Oil Torpedoed Oil Service Stocks Today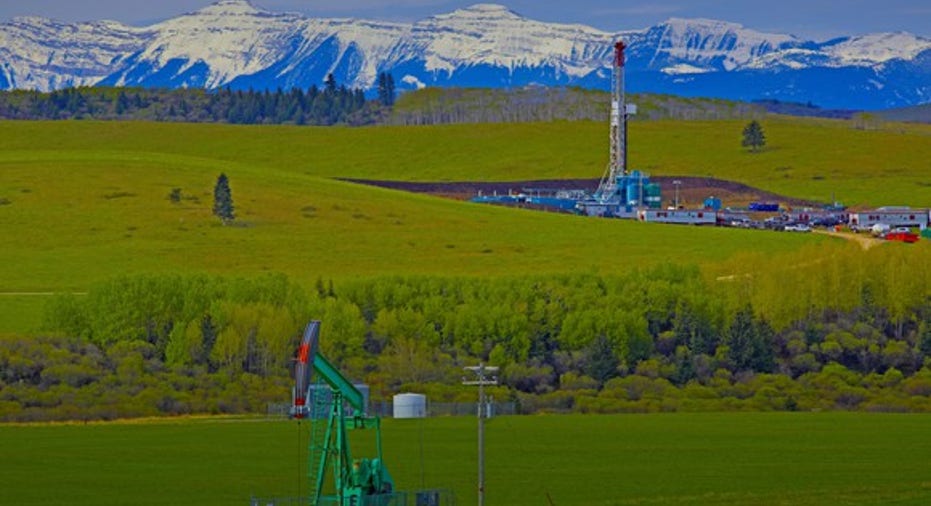 What happened
Today wasn't a good day to be a mid-level oil service company. A combination of lackluster quarterly results and lower oil prices -- which fell to the lowest level in a month -- shoved nearly the entire space into the red today. That includes Patterson-UTI Energy (NASDAQ: PTEN),Oil States International (NYSE: OIS), Helmerich & Payne (NYSE: HP), and Nabors Industries (NYSE: NBR), which were all down double-digits at some point during the day.
So what
Nabors Industries led the sell-off, declining as much as 14.5% by the mid-afternoon after reporting its first-quarter results. Fueling the land driller's sell-off was a deeper-than-expected loss of $149 million, or $0.52 per share, which was well off the consensus estimate of a $0.36 per share loss. In commenting on the result, CEO Anthony Petrello said he was "disappointed that our first quarter results were well short of our expectations." The Nabors Industries CEO noted that a combination of downtime and extraordinary costs were the culprits.
Image source: Getty Images.
Patterson-UTI Energy plunged as much as 12% today even though its first-quarter results beat analysts' expectations. While the contract driller did report a net loss of $63.5 million, or $0.40 per share, that was $0.04 per share ahead of expectations. Despite experiencing "strong rig demand during the first quarter," the company noted that the total average rig revenue per day fell while average rig operating costs per day increased, which led to a decline in itstotal rig margin. That said, on a more positive note, Patterson-UTI Energy does see stronger results in the forecast after the company completed the acquisition of Seventy Seven Energy last week.
Oil States International was down more than 10% at one point in the day after its first-quarter results missed expectations. The energy services company reported an adjusted loss of $17.1 million, or $0.34 per share, which was $0.07 worse than the consensus estimate. Oil States noted that reduced spending in certain international areas along with continued underinvestment in deepwater regions offset the positives of improving U.S. land-based drilling. However, the company did report strong new orders during the quarter, resulting in sequential backlog growth in its offshore/manufactured products segment for the first time since early 2014.
Finally, Helmerich & Payne dropped nearly 10% by mid-day after reporting a deeper loss than expected. The land driller reported a net loss of $49 million, or $0.47 per share after adjustments, which was wider than the consensus estimate by $0.07 per share. While the company "experienced continued activity and spot pricing improvement in the U.S. Land market during our second fiscal quarter," according to CEO John Lindsay, "international land and offshore remain weak." Helmerich & Payne expects these trends to continue for the foreseeable future, which will keep the downward pressure on its results this year.
Now what
Right now, the only pocket of the oil market that's clearly improving is U.S. land. That's because shale drilling in core areas is quite profitable around $50 per barrel. Unfortunately, that's not the case in most other regions, which will remain under pressure since crude continues to bounce around the $50 a barrel level. Because of that, international and offshore exposure will continue to affect these companies until crude prices recover enough to fuel rebounds in those regions as well.
10 stocks we like better than Helmerich & PayneWhen investing geniuses David and Tom Gardner have a stock tip, it can pay to listen. After all, the newsletter they have run for over a decade, Motley Fool Stock Advisor, has tripled the market.*
David and Tom just revealed what they believe are the 10 best stocks for investors to buy right now...and Helmerich & Payne wasn't one of them! That's right -- they think these 10 stocks are even better buys.
Click here to learn about these picks!
*Stock Advisor returns as of April 3, 2017.
Matt DiLallo has no position in any stocks mentioned. The Motley Fool has no position in any of the stocks mentioned. The Motley Fool has a disclosure policy.