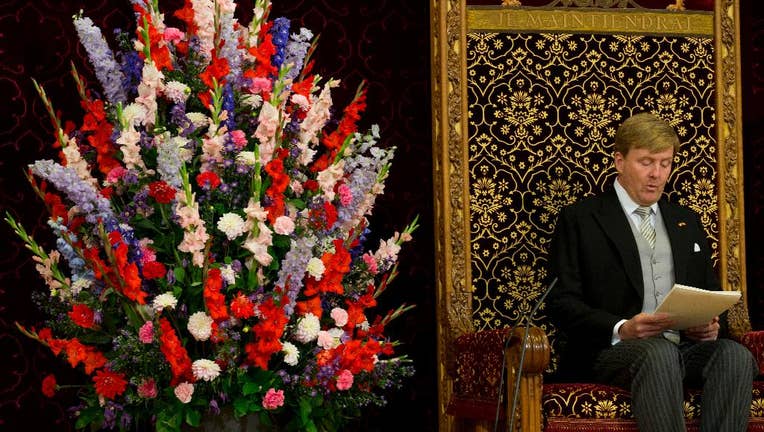 Dutch King Willem-Alexander has formally opened the parliamentary year with a speech — written by the government — that characterized his country as emerging stronger from global economic malaise while still facing security fears and uncertainty linked to extremist threats, the refugee crisis and Britain's exit from the European Union.
Revealing details of the country's budget for next year, the king said Tuesday the economy is forecast to grow 1.7 percent in 2017 while the budget deficit will shrink to 0.5 percent.
Willem-Alexander was speaking to a joint sitting of both houses of the Dutch parliament in the historic Knights' Hall in The Hague.
The optimistic tone comes ahead of a general election due next March, when Prime Minister Mark Rutte will be seeking a third term in office.