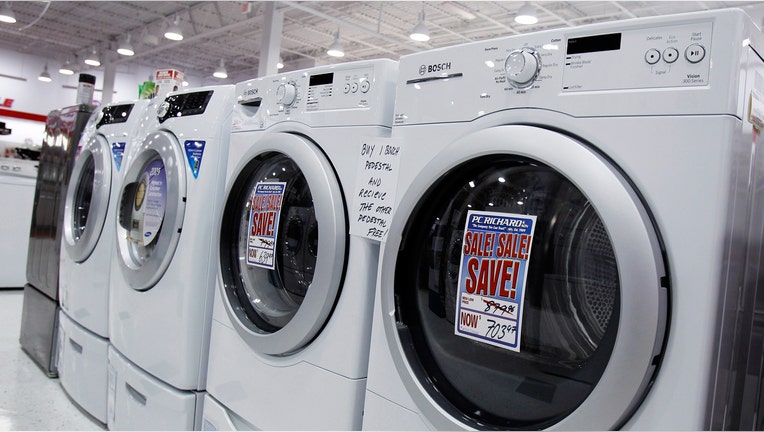 Demand for long-lasting manufactured goods declined in December, a reflection of a large drop in defense-related orders and only modest demand for other products.
Orders for durable goods--products designed to last longer than three years, such as machinery or minivans -- fell 0.4% from a month earlier to a seasonally adjusted $227.02 billion, the Commerce Department said Friday.
The decline was unexpected. Economists surveyed by The Wall Street Journal had forecast a 2.3% increase in overall orders.
Orders for defense capital goods, a highly volatile category, fell 33.4% last month, the largest one-month drop since May 2014. Excluding defense, orders rose 1.7% in December from November.
For all of 2016, overall durable orders fell 0.3% from the prior year, and orders excluding defense decreased 0.9%.
The latest data show manufacturers in the U.S. had a lackluster 2016. However, underlying figures indicate demand stabilized somewhat in the later part of the year.
An important proxy for business investment, orders for nondefense capital goods excluding aircraft, rose 0.8% last month, the third straight monthly increase. Still, the category was down 3.4% for all of 2016 versus the prior year.
Growth in business investment lagged behind broader economic growth for most of last year, suggesting firms remained cautious. Heading into 2017 and the start of President Donald Trump's administration, firms still face a mixed outlook. Some are optimistic proposed changes to the tax code and pledges to build more infrastructure will support the manufacturing base. But the dollar has strengthened further since the election. A stronger dollar causes domestic-made goods to be relatively more expensive for foreign buyers. And trade policy is in flux, providing a fresh reason for uncertainty.
Demand from consumers for vehicles has been relatively strong, partially helping to offset uneven overseas orders for manufactured goods.
Orders for motor vehicles and parts rose 2% in December, and was up 2.7% in 2016 versus 2015.
Orders for civilian aircraft, another highly volatile category, rose 42.4% in December from a month earlier. That reflected strong year-end demand for the nation's largest aerospace firm, Boeing Co., after a weak November.
Outside of transportation, orders rose 0.5% in December, but were down 0.3% for the full year.
Overall durable orders for November from the prior month were revised to a 4.8% decline, from a previous estimate of down 4.5%.
Write to Eric Morath at eric.morath@wsj.com and Ben Leubsdorf at ben.leubsdorf@wsj.com