DuPont Raises Full-Year Outlook, 1Q Results Beat Forecast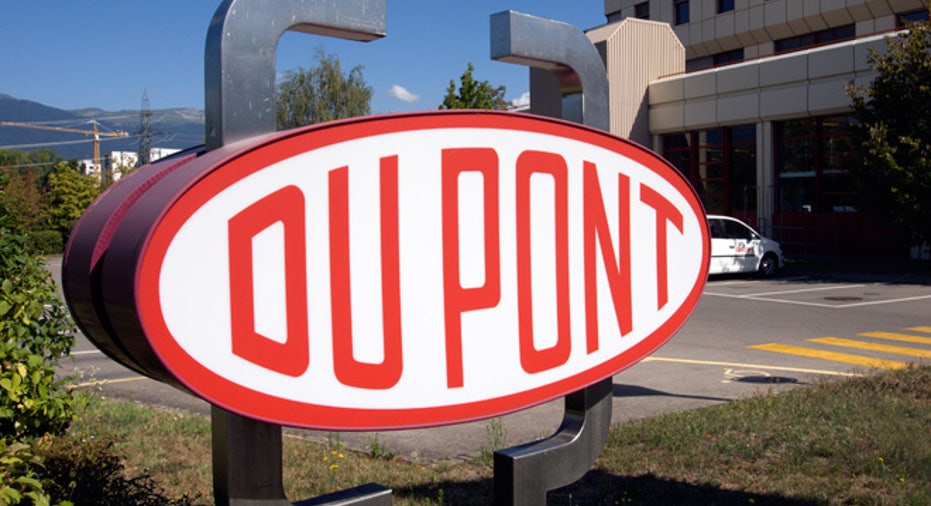 DuPont's first-quarter results beat Wall Street estimates and the chemicals and seed producer raised its full-year guidance as it sees lower currency impact than expected.
The company said its global cost savings and restructuring plan is on track and that it still expects savings of $730 million this year.
"Solid execution, local price and product mix gains, and higher corn area led to a strong start to the year for our Ag business," Chief Executive Ed Breen said.
The company, which plans to merge with Dow Chemical, now expects operating earnings of $3.05-$3.20 per share, up from $2.95-$3.10 per share it estimated earlier.
DuPont now expects the negative currency impact for the year to be about $0.20 per share, 10 cents lower than estimated earlier.
Net income attributable to the company rose nearly 19 percent to $1.23 billion, or $1.39 per share, in the first quarter.
On an operating basis, the company earned $1.26 per share.
Net sales fell 5.5 percent to $7.41 billion, but was above average analysts estimate of $7.19 billion, according to Thomson Reuters I/B/E/S.
DuPont and Dow Chemical agreed in December last year for a $130 billion all-stock merger, in a first step towards breaking up into three separate businesses.
Analysts have speculated that the deal will face intense regulatory scrutiny, especially over combining the two companies' agricultural businesses, though both Dow and DuPont executives have said that any asset sales required would likely be minor.
DuPont said last month that U.S. regulators needed more time to review materials related to its merger with Dow Chemical.
The company said it will hold a conference call at 0800 ET Tuesday to discuss the results, which were released earlier than expected.
(Reporting by Subrat Pantnaik, Amrutha Gayathri and Parikshit Mishra in Bengaluru; Editing by Leslie Adler and Gopakumar Warrier)